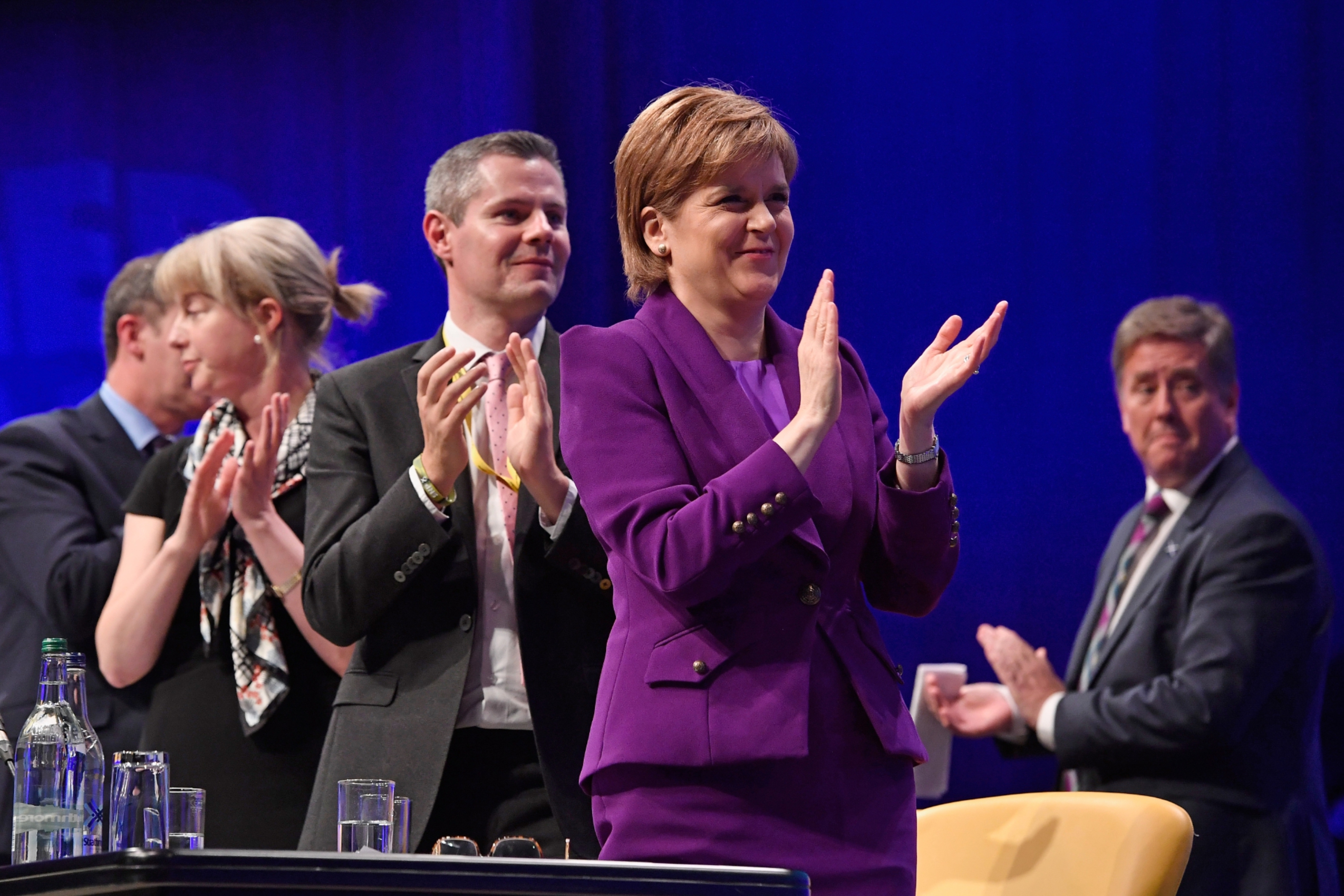 A second Scottish independence referendum could have serious consequences for the commercial property market north of the Border, according to an industry leader.
Dr Mark Robertson, partner of Ryden's commercial property consultants and chartered surveyors, said another ballot for Scotland to break away from the UK along with Brexit are causing uncertainty in property investment markets.
Sounding the concern in his organisation's latest review of the Scottish scene, he said the uncertain outlook for the UK economy seems set to continue as the terms of the proposed exit from the EU become clearer.
The outlook for the Scottish economy was further complicated by the First Minister's intention to publish a new Independence Referendum Bill.
"A second independence referendum could have serious consequences for the Scottish commercial property market, which prior to the EU referendum had been enjoying a steady recovery, " he stated.
"The further layer of uncertainty that this would create would inevitably drag upon investment and development within the Scottish market and adversely affect commercial property values."
Investment into key sectors of the Scottish property market – Edinburgh offices and Central Belt industrials – to stimulate economic development is already being "curtailed by risk aversion," he warned.
"The uncertain landscape is not helpful and is having an adverse impact on both occupiers and investors," he said.
Dr Robertson anticipated that the volume of transactions will decrease over the short to medium term as redemption pressures experienced by a number of larger retail funds subside.
Interest in prime, core-plus and value-add opportunities will continue from UK and overseas investors, but he believed UK institutional investment in the Scottish market is "expected to be selective at best."
The Ryden report said Scotland's slow economic growth through 2015 and early 2016 was mainly due to the weakened oil and gas industry.
The economy was still growing and the unemployment rate has fallen, but the UK vote to leave the European Union has led forecasters to dampen their expectations for growth through 2017 and 2018 as inflation increases and uncertainty acts as a drag on business investment.
Ryden reported that the Dundee office market remains relatively subdued. Demand was healthy for smaller premises but the market offer was relatively thin and the choice of quality accommodation limited.
The majority of industrial property transactions in Dundee have involved small to medium sized second-hand space.
The trend was continuing although there was an increasing shortage in the availability of good quality modern accommodation.