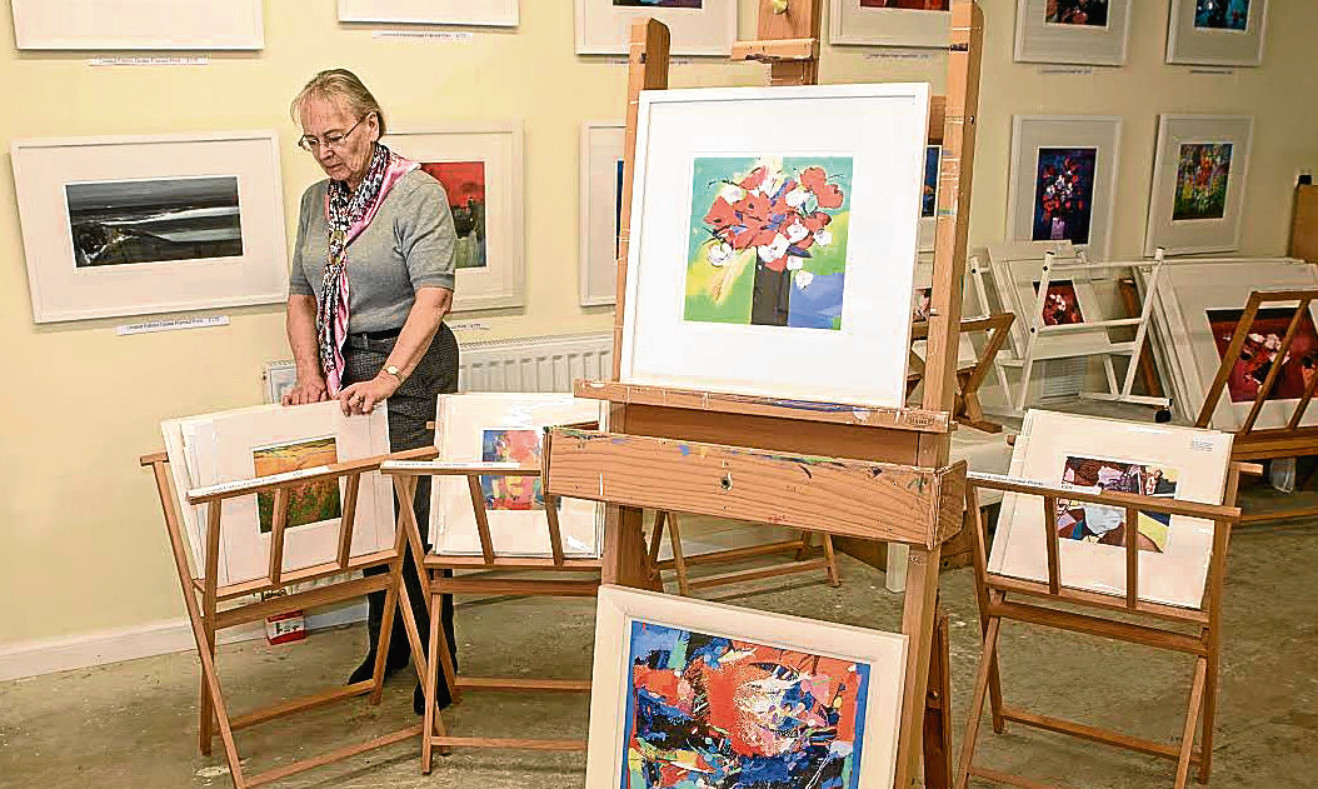 The sleepy Fife fishing village of Pittenweem is actually a hotbed of entrepreneurial talent.
New research by the Federation of Small Businesses in Scotland found the popular East Neuk resort had the fourth highest rate of workers in self-employment in Scotland.
At 14.7% of the workforce, more than one in six workers in Pittenweem are self-employed.
The highest rate in the country is 17.9% in Ullapool in the Highlands.
Among Pittenweem's band of entrepreneurs is retired office manager Virginia Nelson of Nelson Art Prints.
The firm provides prints of the works of Virginia's late artist husband John.
She said the artistic community around the Fife town had spurred her and John to relocate from Selkirk, and being near like-minded people had assisted Nelson Art Prints to grow.
"I set up in business when I retired," Virginia said.
"I make limited edition art prints of my husband's work. He died in 2013.
"I had always wanted to have my own little business and the opportunity was there to do something so that people could enjoy his work."
Interestingly, the FSB report also has Fife ranking high among the list of least entrepreneurial places with High Valleyfield and Leuchars making the top five.
Gordon Henderson of the FSB said: "The Fife figures give a wide-ranging picture with some fantastic entrepreneurial hotspots such as Pittenweem with the fourth highest self-employment figure in Scotland, and a list of towns in need of a great deal of support to get up to the national average."
In Perth & Kinross, Comrie and Pitlochry have similarly high levels of self-employment as Pittenweem, although the figures are much lower in Angus where Hillside is the top spot with 8.9% of the workforce being their own boss.
Corrado Mella, FSB's Perth and Kinross Chairman said: "It's great to see Perthshire performing so well in self-employment terms.
"There are many areas where running your own business is part of the local tradition and this is especially true for our area and its mainly rural economy"
Dundee and Angus chairman Graham Bradley added: "The Tay Cities Regional Deal proposal makes a commitment to inclusive growth and a sustainable economy for all.
"This is the perfect opportunity to give smaller businesses a little extra help to help them flourish."