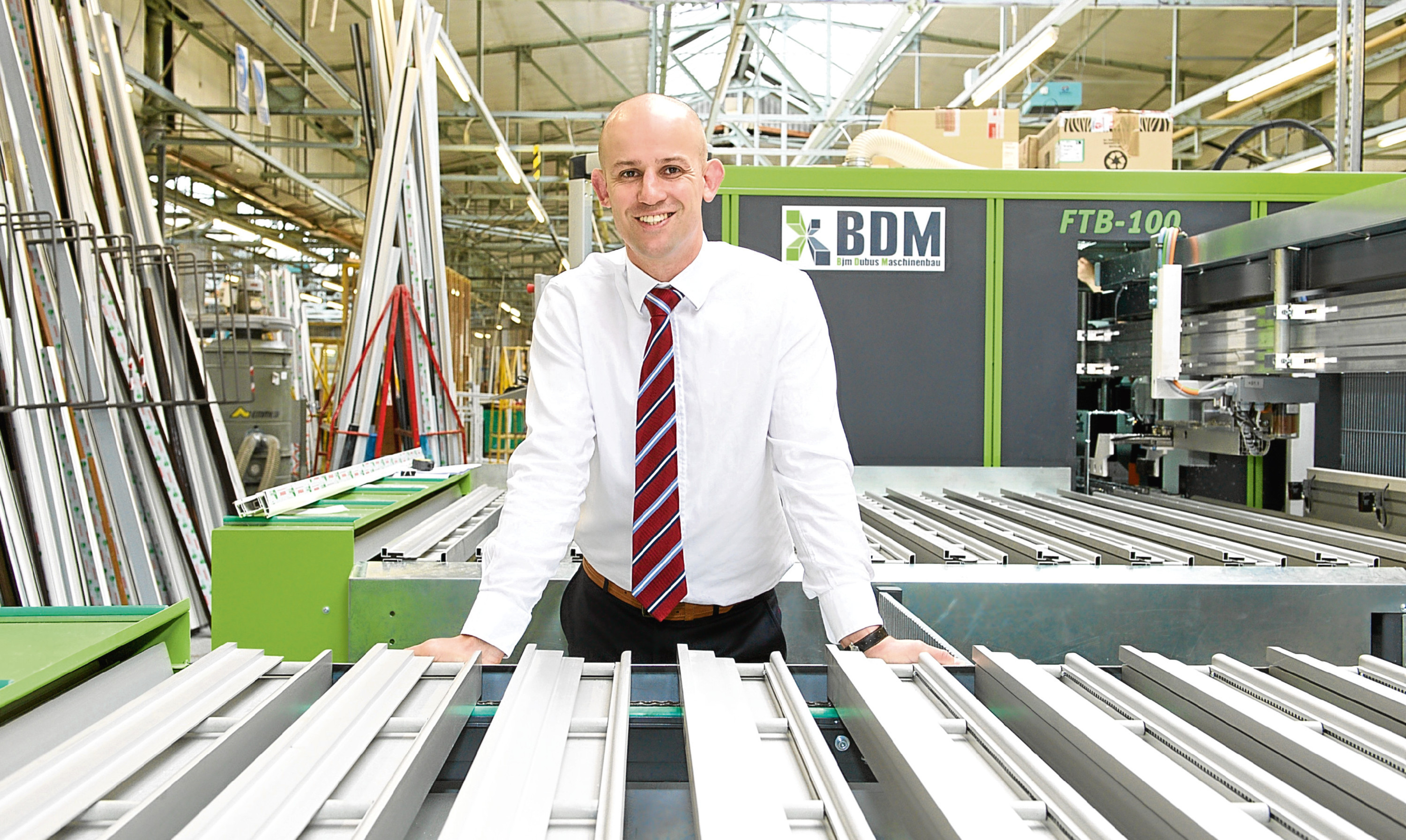 Fife windows, doors and conservatories fitter CR Smith has produced a sixth consecutive year of improved returns.
CR Smith Glaziers (Dunfermline) Limited generated revenues of £21.92 million in the 12 months to February 29, 2016, a near £500,000 uplift on the previous year's outcome.
The firm's principal activity is the supply and installation of windows, doors and conservatories into the domestic housing market.
Pre-tax profits for the period came in at £159,083, a 27.7% increase on the £124,571 seen in 2015.
The company is one of Fife's largest private sector employers with a workforce of 308 last year, a small increase from the 300 of 2015.
Accounts newly lodged with Companies House show the firm's parent company – Cairnsmill Limited – was acquired in 2015 by C&C 23 Limited, an entity controlled by the Eadie Family Trust.
In addition to the glazier's business, CR Smith has operated an in-house manufacturing facility in a purpose built unit at Gateside Industrial Estate at Cowdenbeath since 1985.
That business employs a further 90 staff and produced sales of £7.5m in the past financial year, up from £7.34m in 2015.
While gross profits were marginally ahead, pre-tax profits at CR Smith Manufacturing Limited came in around £41,000 lower than in 2015 at £118,214.
The manufacturing unit has seen significant investment in recent years and its accounts show the business benefitted from the addition of a new automated cutting and prepping line and a glass plant wash and press facility during the year.
Chairman Gerard Eadie – who has led the group since he bought out the Smith family in 1977 – said the company had made continual progress over the past six years by ensuring quality and customer service was its heart.
He said the firm had also shown its willingness to invest and innovate.
"We have progressively invested in both the manufacturing and sales operations to keep pace with customer demand, on both the domestic and commercial side of the business," he said.
"As ever, it is in our nature to be adventurous and ambitious.
"We are building up new revenue streams, such as Fix – a division offering a service where whoever fitted it CR Smith can fix it – and new build contracts, and we're always exploring new markets."
Outwith its core business, the company operates its own trade apprenticeship scheme and a youth employment programme, Hand Picked.