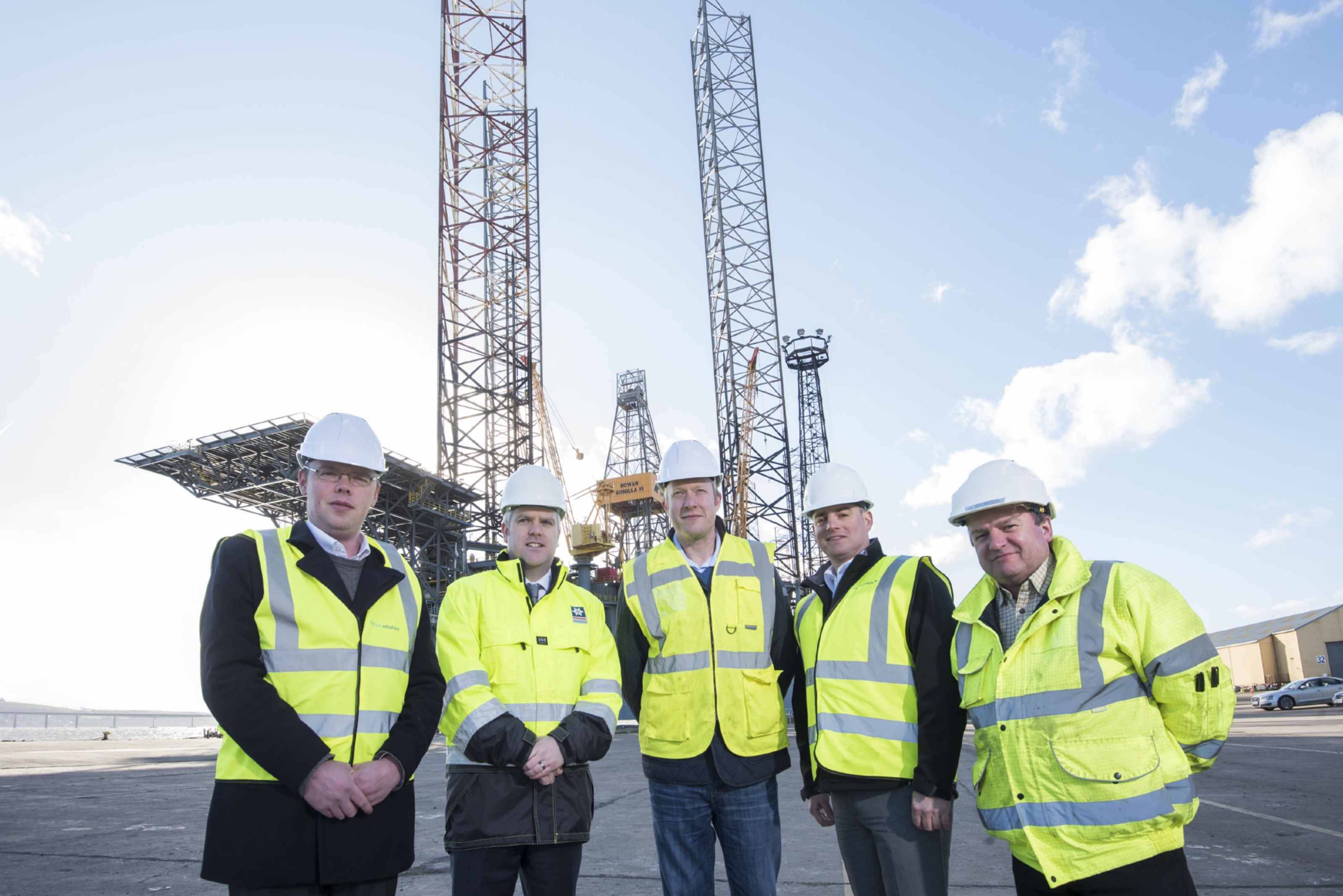 A North-east offshore services firm has made a six figure investment in a quayside fabrication facility at Dundee Port.
The move is set to place Dundee at the forefront of the oil and gas decommissioning and offshore renewable sectors.
It follows a £10 million investment by owners Forth Ports in upgrading the harbour to capitalise on industries destined to give the North Sea a new future.
Motive Offshore Group of Aberdeenshire has launched Motive Fabrication in Dundee to operate from a deep water quayside facility, alongside a 12,000 sq ft workshop and 2,000 sq ft office block.
The base allows Motive Fabrication to reinstate the port's fabrication service for subsea contractors and vessel owners.
The firm has secured a £1.5m contract to manufacture and mobilise a 5000 tonne carousel loading tower with tensioner and other deck equipment for Swan Hunter UK.
The Swan Hunter equipment, one of Motive's biggest contracts, will be loaded out of Dundee this year for shipment to an area off the coast of Ghana.
Motive Offshore has 60 employees across its divisions including marine equipment manufacture and rental, spooling and inspection and fabrication.
Motive Fabrication in Dundee currently employs ten staff and is looking to increase the headcount to support upcoming projects.
Gary Mitchelson, who ran Riverside Engineering in Dundee before selling his business to Rigmar in 2012, has joined Motive Fabrication as operations director and will manage the Dundee base.
He said: "Dundee is a thriving city and with continued investment in the port facilities it is fast becoming a preferred option for heavy loads and decommissioning projects, as well as fabrication for North Sea firms."
Forth Ports has invested £10m in extending the quay, developing a new 25 acre yard and landing pad for a permanent 1,500 tonne crane for to support decommissioning projects close to Motive's facility.
David Webster, port manager said: "It is great to see further investment in the port to further strengthen Dundee's position as a hub for specialist North Sea oil and gas and decommissioning projects."