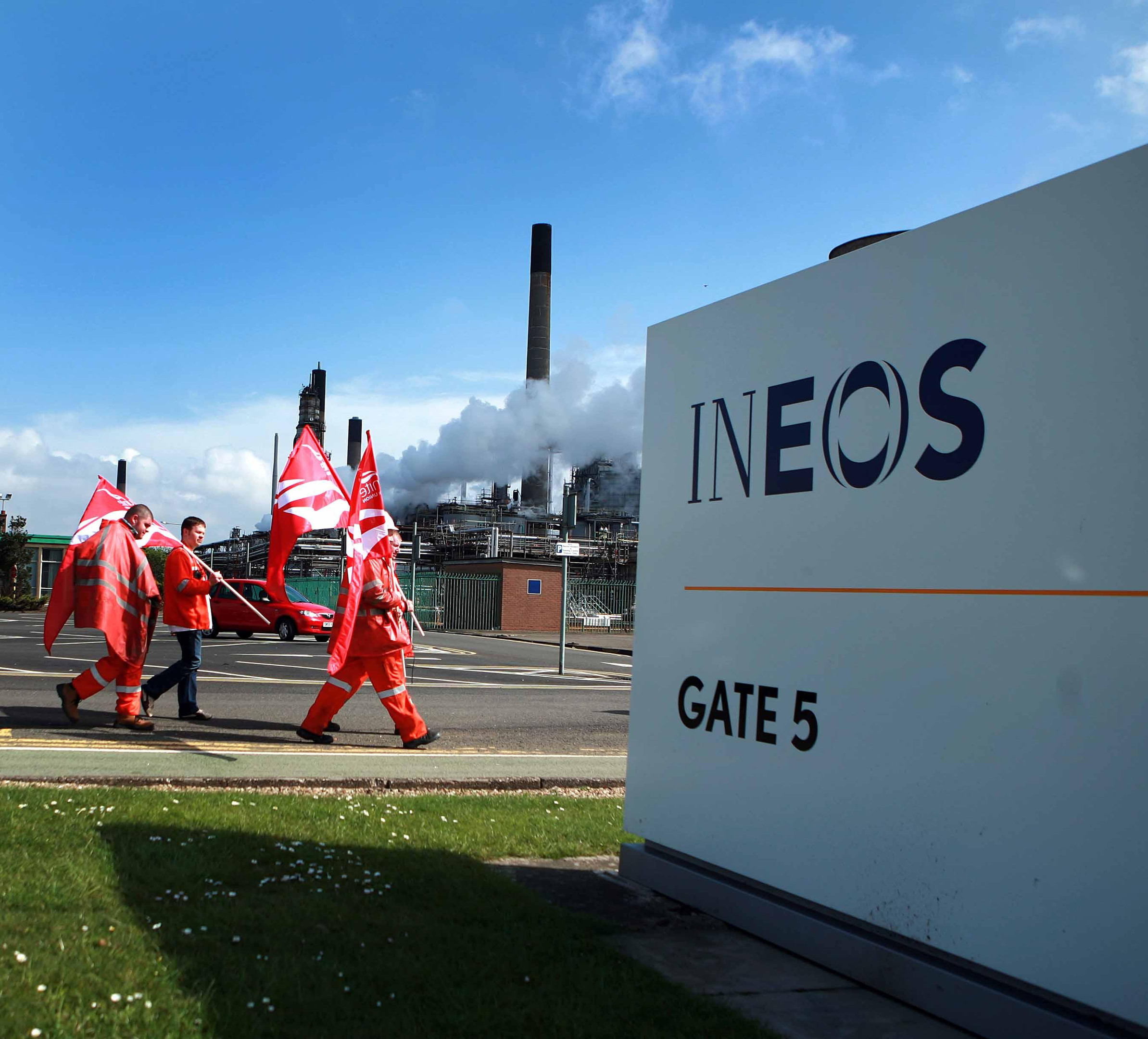 The prospect of crippling strikes has returned to Scotland's largest industrial complex after petrochemicals giant Ineos and Unite squared off for a third time.
The latest battle for Grangemouth erupted after Ineos terminated pay negotiations and effectively barred the union from the site.
In a strongly-worded letter seen by The Courier, Ineos O&P UK chief executive John McNally said the group was no longer willing to work with a union pursuing an "agenda of revenge" against it.
Tensions have simmered since 2013 when Ineos boss Jim Ratcliffe ordered Grangemouth's closure after a long-running battle with Unite over pay and conditions.
The site – also the subject of a major dispute between the pair in 2008 – was only saved at the last minute after Unite was forced to compromise.
Unite Scottish Secretary Pat Rafferty warned the union will ballot its members for renewed legal recognition of its status  if Ineos does not back down in its threat to de-recognise the union.
Further actions may then follow as the dispute unfolds.