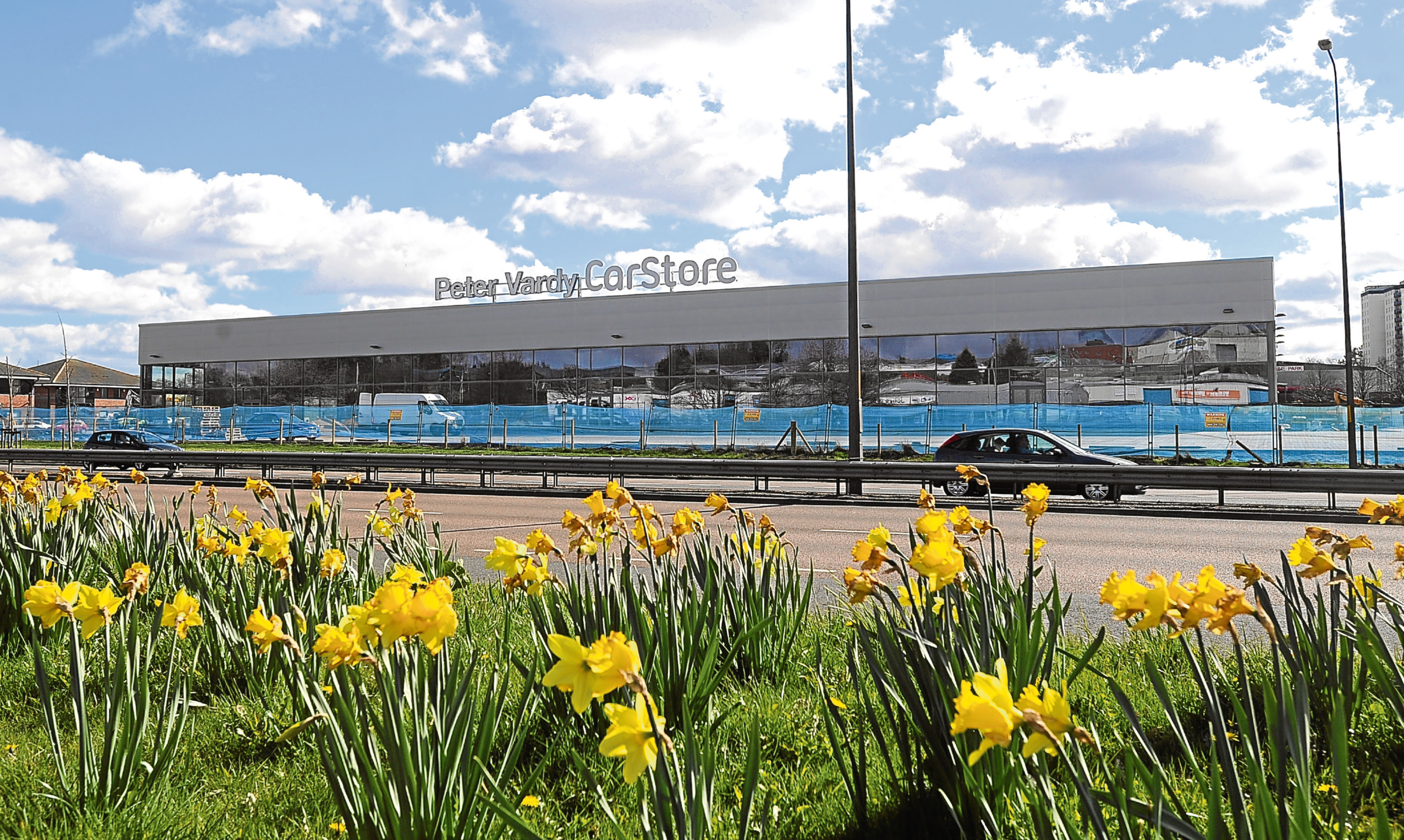 A new multi-million pound car dealership, constructed on the site of Dundee's historic Valentines card factory, will open its doors next month.
Peter Vardy Group has spent more than £7 million in redeveloping the brownfield site at Dunsinane Industrial Estate.
The new showroom – constructed of steel and glass and extending to more than 70,000 square feet – is the group's second CarStore concept outlet and one of the country's largest individual motor dealerships with space for more than 500 cars.
The group is now expecting to begin trading at the site next month and has recruited more than 70 new staff in a variety of sales and administrative posts.
Peter Vardy, chief executive of the fast-growing motor group, said the Dundee outlet was designed as a "destination dealership."
"Work on our state-of-the-art Dundee CarStore is well under way, and we can't wait till 13th May to throw open our doors to the car-buying public of Dundee," Mr Vardy said.
"Providing the east coast of Scotland with a destination dealership of this scale and quality is something I have wanted to do for a while."
Details of sales targets for the site have not been made public but the group's flagship Hillington CarStore in Glasgow – the site which inspired the design for the Dundee facility – sold around 3,500 cars in its first year in operation and 4,000 in its second full year – a rate of more than 10 per day.
The major investment in Dundee comes just 11 years after the offical launch of Peter Vardy Ltd with the acquisition of Perth Vauxhall in May, 2006.
The group has since grown rapidly, with the Dundee site being the group's 12th car retail lot.
Its wider network includes dealerships in Perth, Kirkcaldy and Dalgety Bay in Fife.
The 8.5 acre site on which the new CarStore sits was once home to another major employer in Dundee's famous Valentines card factory.
The company was first established in 1825 by John Valentine to produce wooden blocks for linen printing.
His son, James, became a skilled engraver and later studied the emerging discipline of photography and produced a series of landscapes that caught the eye of Queen Victoria.
His appointment as Photographer to the Queen was the catalyst for huge growth for Valentines and by the time of the First World War the company had a global footprint.
Hallmark Cards took over in 1980 and in the coming decade produced up to 60 million cards per year.
However, the site eventually closed in 1994.