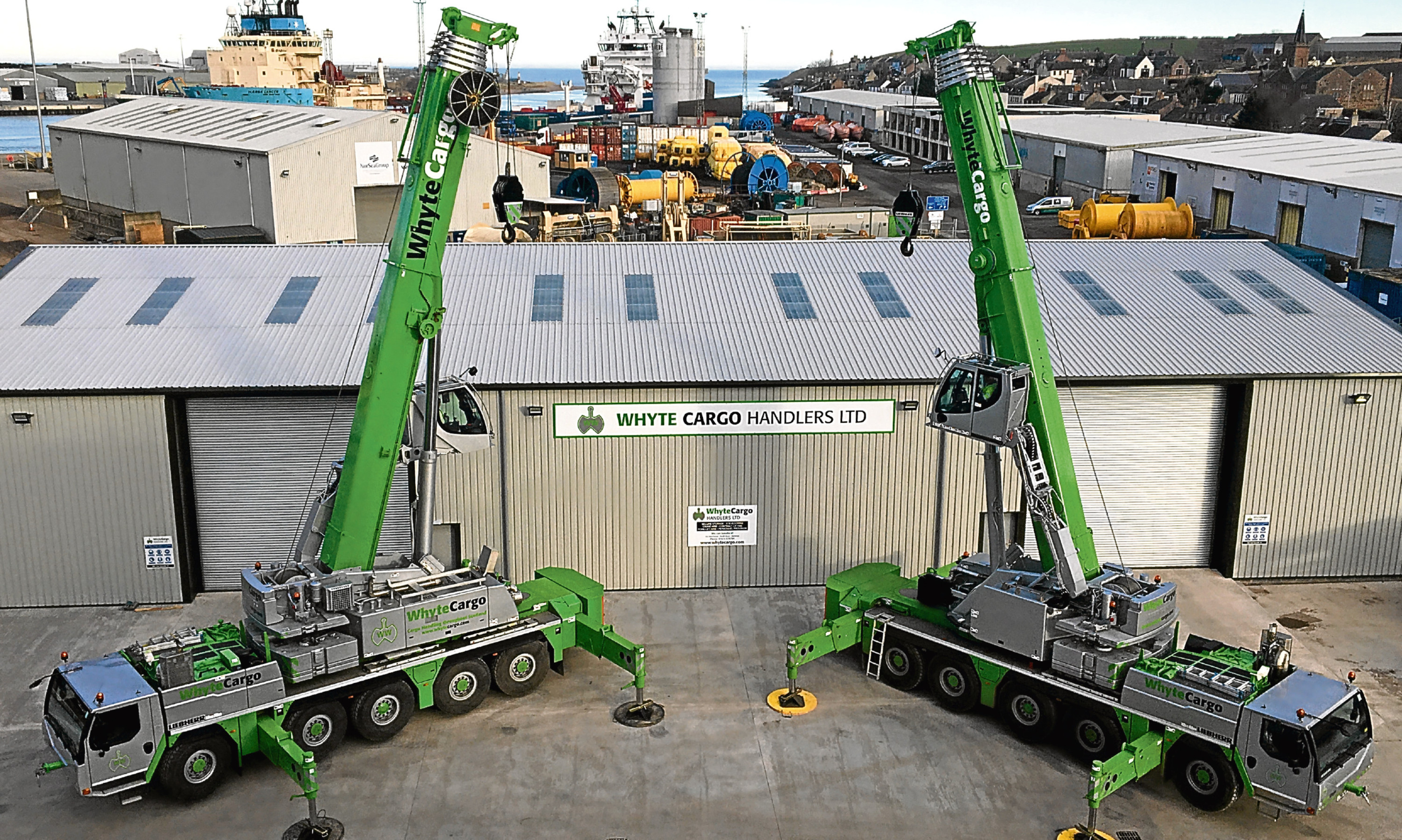 An Angus cargo handling business has made a major investment in its operations at the Port of Montrose.
Whyte Cargo Handlers – which is family-owned and has been operating since 1983 – has added a new 12,000 square feet steel portal warehouse unit to house specialist cargo and provide equipment storage.
The group has further invested to upgrade its heavy plant fleet, adding two new Liebherr mobile cranes with elevating cabs, believed to be the first of their kind anywhere in the UK.
Managing director John Mullen said the group had made the investments after seeing increased trade coming into the docks.
The improvements follow several years of work by Montrose Port Authority to upgrade deep water quaysides to accommodate larger vessels and to improve hard-standing storage areas wirthin the docks.
Mr Mullen said the Port's multi-million pound investments were paying dividends for the town, even despite the impact the fall in the global oil price has had on energy related work from the North Sea.
"There's no question about it," Mr Mullen said.
"The deep water berth are attracing major customers (to Montrose) who need to be serviced within the Port and that is where we come in."
Mr Mulen said Whyte's handled a diverse variety of cargo from fertilisers to oil and gas products to chains and anchors.
Construction work on the new facility began last October, with the first cargoes moving under cover in February
In addition to its new quayside unit, the company has a second warehouse within the Port and, for the past year, has operated a secure storage facility at Broomfield Industrial Estate.
Mr Mullen said the new facilities had already helped it bag a "global client" and it was confident of more work coming through the Port.
"Hopefully by purchasing modern plant it will help to attract new business," he said.
"The more cargo that gets attracted to the port, the more jobs can be created and that's good for the town.
"It's the more, the merrier for the Port as far as we are concerned."
Nik Scott-Gray, chief executive of Montrose Port Authority, said: "Montrose is strategically located as a cargo hub for the North Sea and it is great to see local companies investing in the port infrastructure."
business@thecourier.co.uk