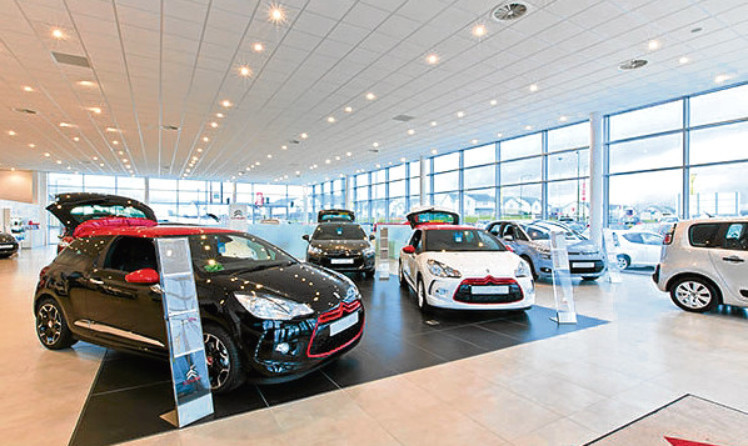 Perth building group Hadden Construction has secured a major contract to build Arnold Clark's new £4.7 million showroom on the city's iconic Motor Mile.
Chairman Scott Hadden said the group were delighted to be renewing their association with the motoring giant and also to be working in Perth at an exciting moment in the city's economic development.
The new Arnold Clark Motorstore is to be built at Easter Inveralmond on the city's northern gateway.
The area is currently undergoing significant development works in advance of the establishment of the Cross Tay Link Road, a major infrastructure project that is designed to inject new life into the city.
Mr Hadden said preparatory work had already been completed at the Arnold Clark site and the building phase would begin in earnest early next month.
The entire build has a projected development schedule of 24 weeks.
"We are starting on site a week on Monday," Mr Hadden said.
"The contract is for a new Motorstore car showroom and ancillary parking and valeting bays, etcetera.
"Arnold Clark are a repeat busines customer for us and we have built this type of building before at Armadale."
Mr Hadden – whose firm previously built the Mini showroom for Grassicks – said the latest Motor Mile contract would also have positive knock-on effects for other local construction supply chain businesses.
"As Perthshire's largest headquartered construction group we are delighted to continue our successful working relationship with Arnold Clark Automobiles on this prestigious £4.7m contract," Mr Hadden continued.
"We see this as being a significant inward investment in the grown of Perth as a city and look forward to successfully delivering the project."
Coffee giant Starbucks is also developing a new £1 million drive-through outlet at Easter Inveralmond, one in a series of planned investments in Tayside.
The Inveralmond development site runs to a total of five hectares and is bounded by the main Perth to Inverness railway line to the east. It also has a 425 metre long frontage on to the A9 dual carriageway to the west.
The site had long lain empty but has now been fully pre-let by property consultant CKD Galbraith.
Earlier this month, local enterprise and infrastructure convener John Kellas welcomed the new investment at Easter Inveralmond and said he hoped it would spur further interest in the city.