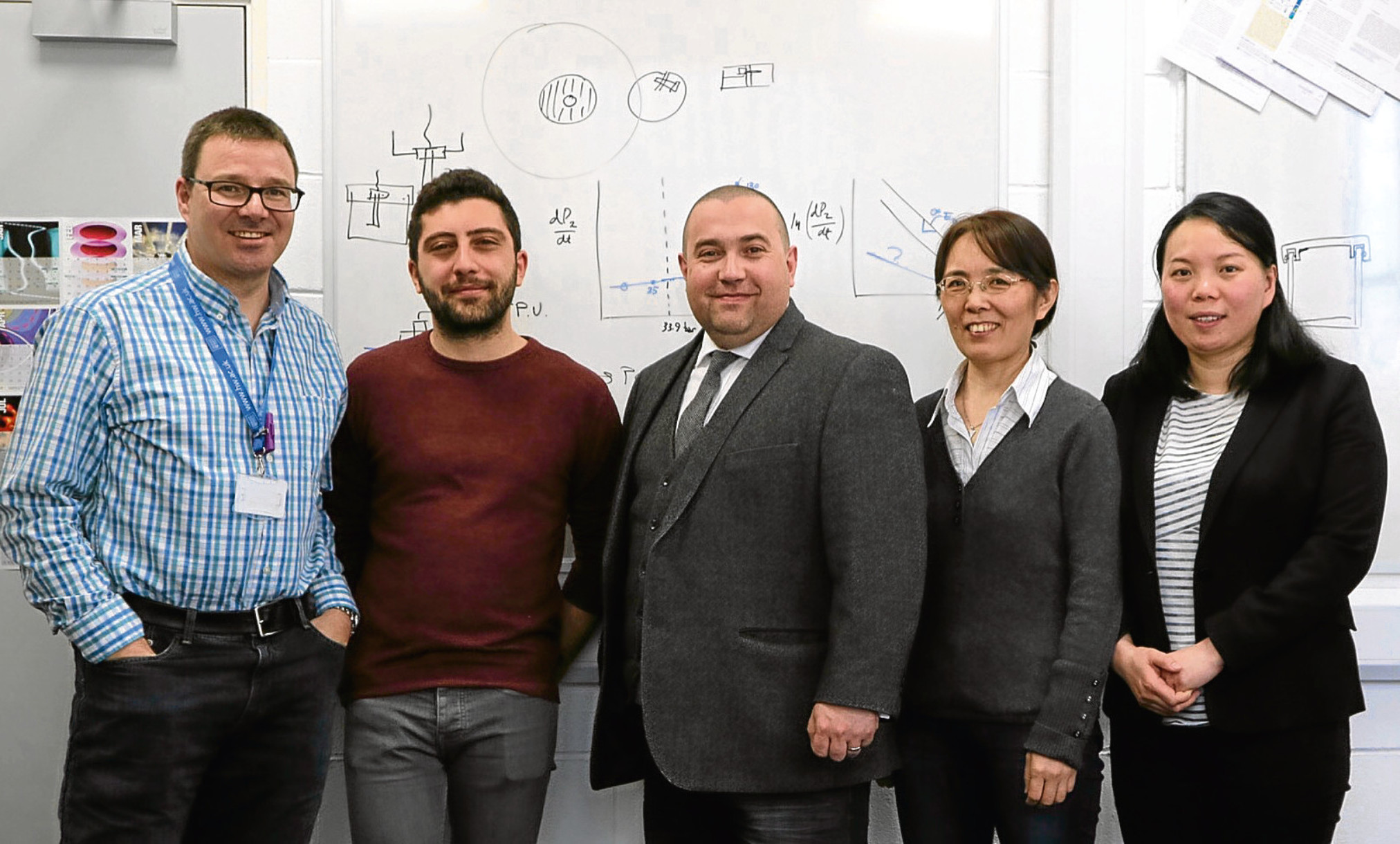 A Dundee entrepreneur is hoping a new range of smart textiles will help increase survival rates for workers caught in life threatening offshore emergencies.
Former oil and gas industry health and safety manager Simon Lamont found himself out of work in 2015 and decided to pursue an idea that had come to him following the Super Puma helicopter disaster in the North Sea in 2009 in which 16 offshore workers were killed.
Mr Lamont said he read the findings from the crash investigation and became intrigued by the life threatening effects of cold shock syndrome on a person lost at sea.
He sketched out a rough concept for a new range of coated smart textiles – named Centurion 3 – that reacts to produce heat when it comes in to sustained contact with water.
"The helicopter crash in 2009 left so many of us stunned and when I discovered that the garments worn were insufficient when dealing with cold shock I set to work designing and developing a product to remedy this," Mr Lamont said.
"In my previous job I managed safety protocols and lead incident and accident investigations and worked with some fantastic people but I'm really enjoying being in full creative control of everything we do at Iron Ocean.
"More importantly however, our design can save lives and there is nothing I value more than that."
The Centurion 3 is the first in a range of products Iron Ocean plan to develop for the oil and gas, maritime, military and clean energy industries.
It is designed to be worn under offshore survival suits and is slash resistant.
However, its ability to generate heat and resist fire is its unique selling point.
More than £130,000 has been raised in development funding for the project, with backers including the Oil and Gas Innovation Centre and the Royal Society of Edinburgh.
However, Mr Lamont said there were still major hurdles to overcome, with a potential seven-figure sum needed to get the project from proof-of-concept stage to a commercial reality.
In a bid to raise his company's profile, Mr Lamont took part in the Pitch at the Palace event in London earlier this month – an event attended by Prince Andrew.
"We are on target to have a fully offshore certified prototype ready for commercialisation by the start of 2018," Mr Lamont said.
"Recently we gained significant funding and support after the Oil and Gas Innovation Centre carried out a full product validation, which has been a massive help.
"We hope to bring in three new members of the team later this year and identify further potential investors.
"We have been completely blown away by the support we have received from Business Gateway in Dundee."
Adviser Michelle Shepherd of Business Gateway Dundee said: "We knew instantly that Simon's idea had huge potential but we had to ensure he had a very clear plan of how to proceed, especially as external investment and funding would play a crucial part in his development."
Dundee lawyer, Professor Stewart Brymer, has joined Iron Ocean's board in a non-executive director capacity.
He said: "I see lots of small businesses but now and again you see one that has real strength in depth and has a chance to succeed.
"I think Iron Ocean has that and, subject to proof of concept, can go forward to the next stage."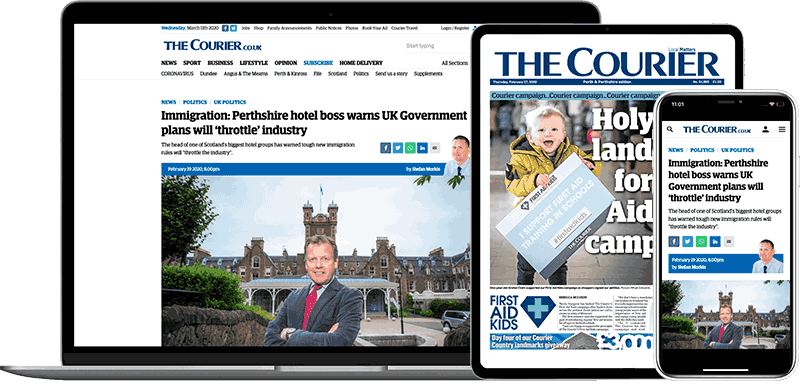 Help support quality local journalism … become a digital subscriber to The Courier
For as little as £5.99 a month you can access all of our content, including Premium articles.
Subscribe