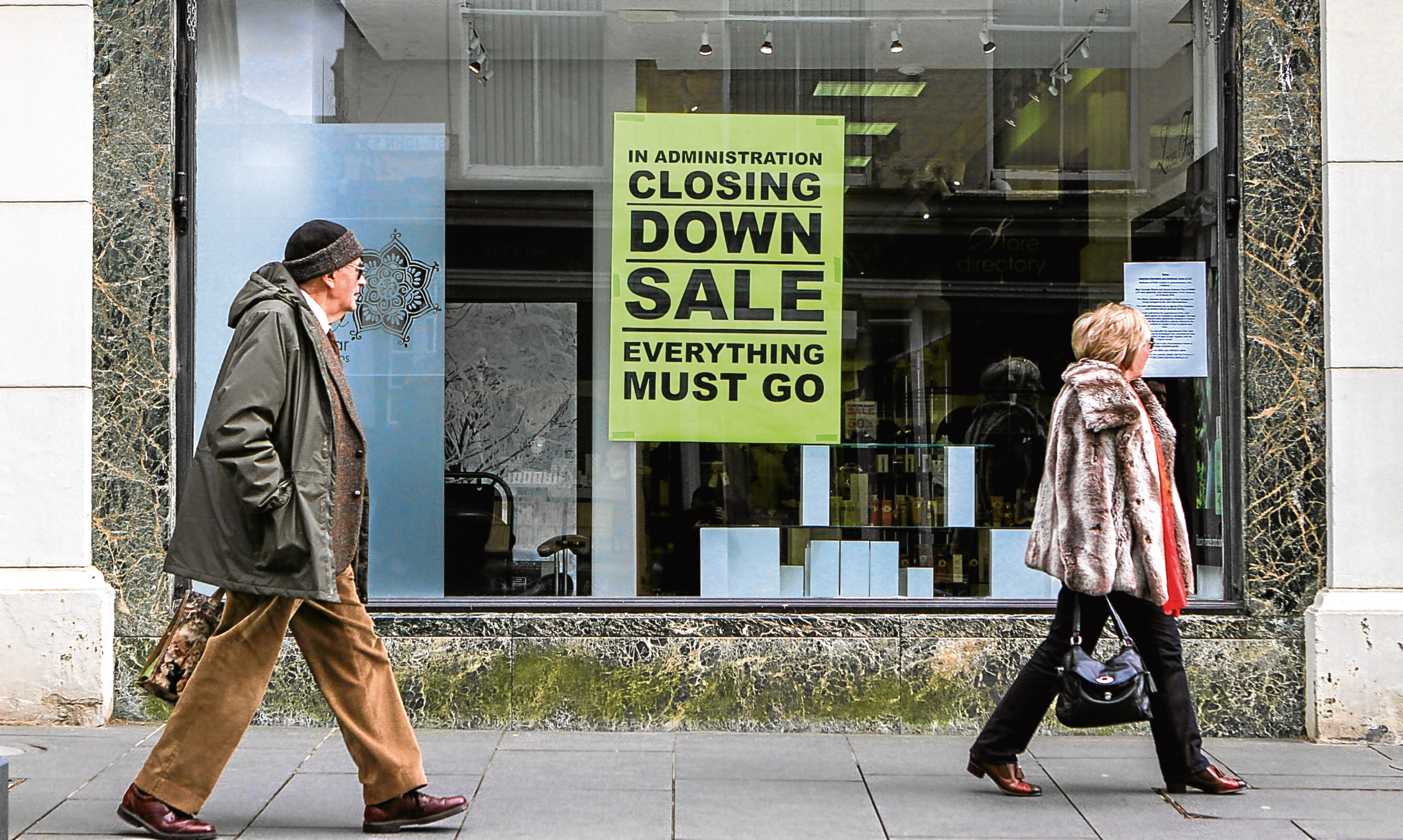 Dozens of workers of the defunct former McEwens of Perth department store are in line for a payout.
In a progress report, joint administrators Gerard Friar and Blair Nimmo of KPMG said preferential claims totalling £92,000 from former staff members owed sums in back pay and accrued holiday pay were now likely to be paid in full.
The report covers the work of the administration team in the six month period between September 24 last year and March 23.
McEwens – a landmark retail destination in Perth since 1868 – collapsed in March last year and eventually shut its doors for the final time two months later following a closing down sale.
The firm was one of the city's largest retail employers, with a workforce of more than 100 staff when it went under.
In their report, the administrators restated that a sale of the business as a going concern could not be achieved. Its role has been to realise the assets of the business to provide a return to creditors.
The report also details the costs of KPMG's work in the six-month period.
The firm has estimated its costs – charged at an average rate of £349.27 per hour – as £88,960, with further disbursements incurred in the period of £416.31.
The department store chain had a single secured creditor in banking group RBS at the time of the administration appointment.
The document show McEwens owed a total of £3.44 million to the lender through a combination of a loan, overdrafts and a cross guarantee in respected of a related company.
During the period covered by the latest report, RBS received a £350,000 distribution from the administrators under the terms of its floating charge.
The bank's ultimate return will depend on the proceeds realised from any sale of McEwens' only remaining asset, its iconic headquarters at St John Street in Perth and a secondary unit at South Street.
Property consultants CBRE are currently marketing the properties for sale and the report states they are currently in discussions with "a number" of interested parties.
business@thecourier.co.uk