It was a name synonymous with quality paper manufacture and was an important employer for generations of Fifers in the Markinch area.
But more than two years after the famous Tullis Russell paper making company collapsed after more than two centuries, a major new exhibition is drawing the crowds.
The exhibition, which opened in Glenrothes more than two weeks ago, has already attracted more than 600 visitors.
And according to Linda Ballingall, founder and chair of the Glenrothes & Area Heritage Centre, hopes are high that interest will continue.
"Over the next three months, an important exhibition is being run in Glenrothes & Area Heritage Centre to mark the history of Tullis Russell (Papermakers) after 206 years," she told The Courier.
"The papermaking side of the Tullis Russell dynasty finally went into administration on April 27 2015 after more than two centuries of production in Markinch.
"The company had played a major role in the heart of the community having been involved in almost every aspect of their employee's lives as TR's as it was referred to, founded, funded or sponsored many public buildings, schools, social and sports clubs in the Markinch and Glenrothes area.
"The end of the papermaking section affected many in the community as for generations their fore-bearers had worked for the company."
Robert Tullis of the Cupar Press purchased the lease of the Auchmuty paper mill (built in 1804) and formed the paper manufacturer R Tullis & Co in 1809.
In 1874 brothers David and Arthur Russell became managing partners in the company, giving it the TR name which became synonymous with paper-making the world over.
The company remained under the control of the Russell family until it was sold to its employees in 1994.
Leading up to closure, which waqs brought on by changes in global markets, David Erdal, chairman of Tullis Russell from 1985 to 1996, held talks with the trustees of Glenrothes & Area Heritage Centre together with St Andrews University Library on where to store the companies many documents and artefacts.
St Andrews University library had been created and sponsored by The Russell Trust which was set up in memory of the then chairman, Sir David Russell's son, Captain Patrick Russell, who was killed in action in the Second World War.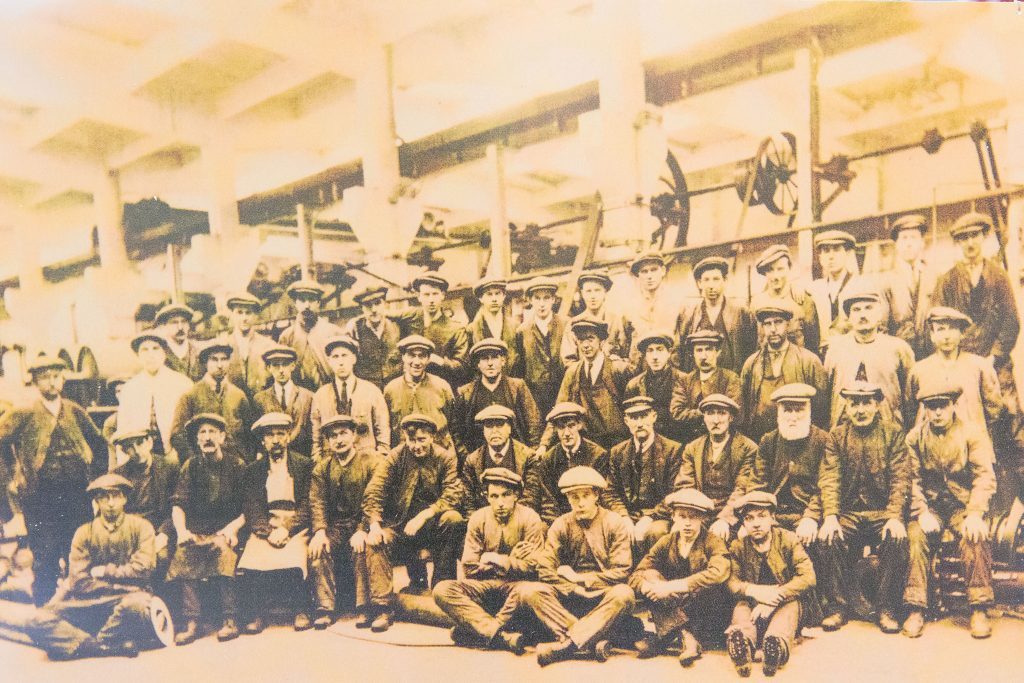 Linda added: "We were very honoured to be asked to assist with such an important task and are very conscious of the wider importance to the local populace of the artefacts etc. in our care.
"We give thanks and acknowledge the assistance given by the University of St Andrews Library, Department of Special Collections in providing a selections of photographs and items of interest from their archives.
"We also thank the Russell Trust for allowing us unlimited access to the Tullis Russell Collection."
The free exhibition runs from Tuesdays to Saturdays at the Glenrothes & Area Heritage Centre based in Lyon Way, Kingdom Shopping Centre, Glenrothes.