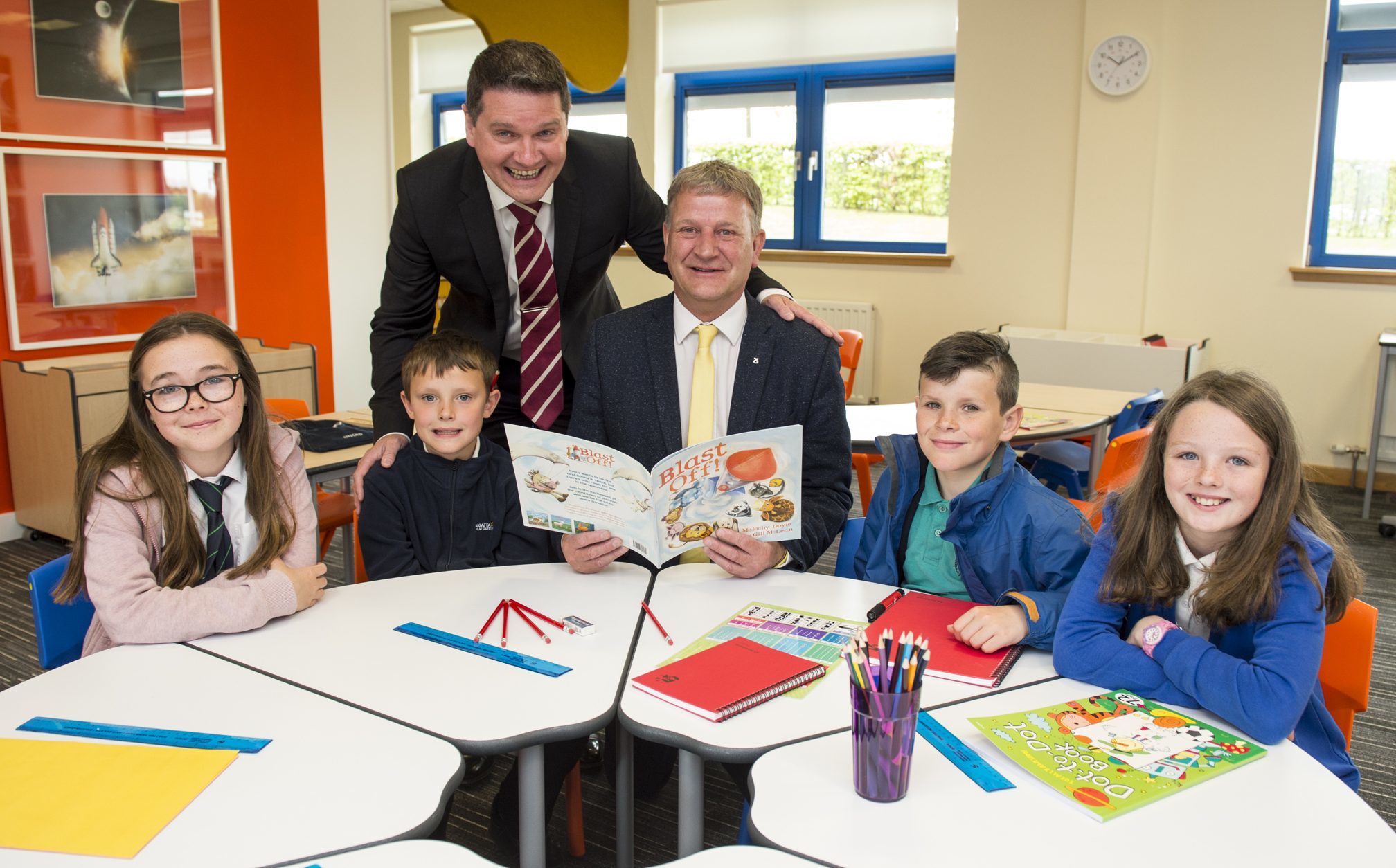 Fife-based interior solutions specialist Havelock indulged in some playtime as it launched a new range of furniture for nursery and primary schools at its Kirkcaldy headquarters.
Children from Cowdenbeath Primary School were joined by David Torrance MSP and Havelock chief executive David Ritchie to try out the firm's new Imagine furniture range, which has been designed and manufactured by staff in Kirkcaldy.
The Imagine range, which has the strapline 'Helping Build Bright Futures', has been developed in consultation with schools and local authorities to create modular furniture which is functional, flexible, and fun for its young users.
It is the latest range of education furniture to be developed by Havelock under the company's well-established education furniture brand, ESA, which is one of Europe's largest suppliers of quality classroom equipment.
Key
David Ritchie, Havelock's chief executive, said: "Flexibility is a key feature of our Imagine range, particularly for the nursery furniture. Most pieces are modular so they can be manoeuvred and adapted to suit the size and shape of the space in which they are to be used, such as play corners or reading areas. Many pieces are also designed for more than one application and much of it is mobile, which means it can fit around its users and the space it occupies.
"We've had excellent feedback so far from the schools and local authorities we've consulted with during the design and manufacture process. We've also been road-testing it with local nursery and primary school children and watching them using the furniture we've made has been one of the most satisfying experiences for the team here."
Important
David Torrance MSP said: "Havelock is an important Fife business that makes a significant contribution to Kirkcaldy and the surrounding area. I was so pleased to join the Havelock team and pupils from Cowdenbeath Primary to support the launch of the new Imagine range today.
"It's excellent news that furniture, manufactured here in Kirkcaldy, is set to feature in classrooms across the country and beyond."
Havelock created a new product development team last year as part of an investment in the company's own product offering, to ensure a much higher level of design innovation in each of its three principal markets – Public Sector, Retail & Lifestyle and Corporate Services.
Expression
Imagine is a comprehensive range of desks, chairs, storage units and furniture for classrooms and other learning areas such as libraries, which encourages creative and artistic expression and is designed to provide multiple areas for structured learning and imaginative play. A report commissioned by the University of Salford in 2015 highlighted the importance of the physical characteristics of classrooms and their impact on pupils' learning progress. The findings showed that stimulation for learning should be "neither chaotic, nor boring", and this was a key consideration in the design of the Imagine range.
Individualisation is thought to be key to aiding pupils' learning, and this has been incorporated into the range, with coloured trays for personal equipment, and racks for coats and wellies. An extensive colour pallet has been adopted, which includes a mixture of white and natural wood finishes complemented by accent colours.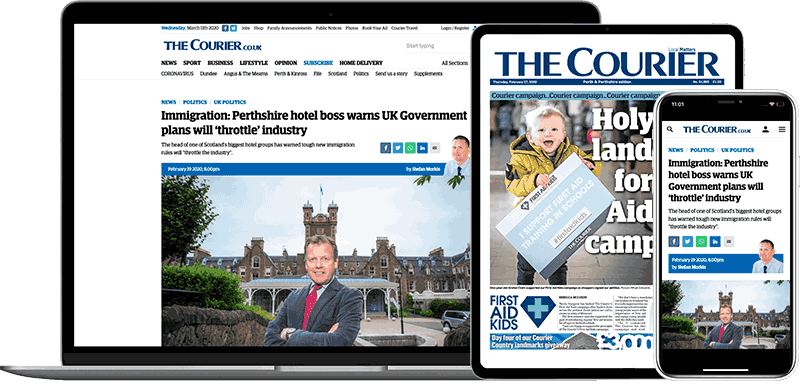 Help support quality local journalism … become a digital subscriber to The Courier
For as little as £5.99 a month you can access all of our content, including Premium articles.
Subscribe