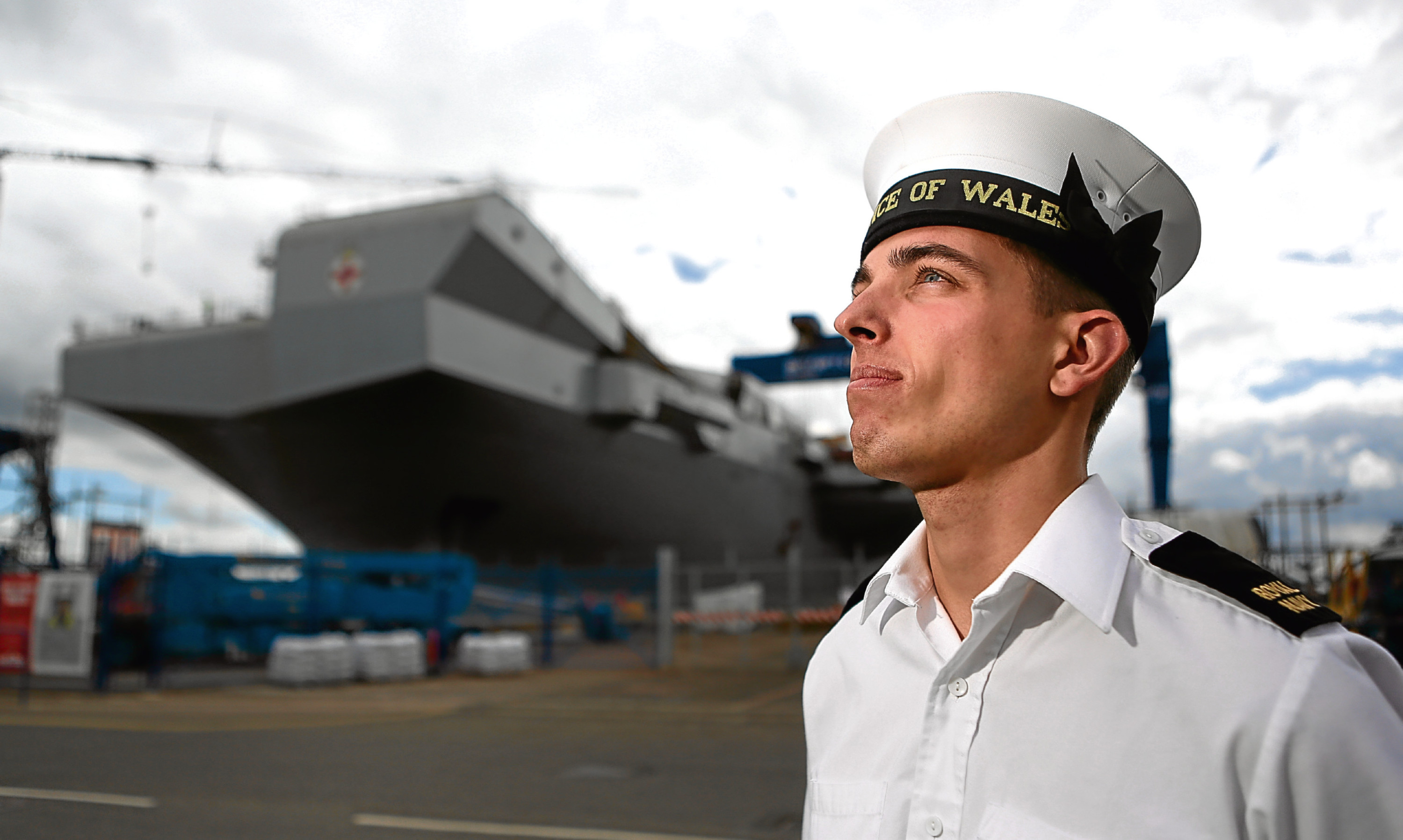 Engineering giant Babcock saw sales revenues and profits grow last year.
The group – whose dockyard facility at Rosyth in Fife is being used by the Aircraft Carrier Alliance to build and fit-out the UK's new Queen Elizabeth Class of aircraft carrier – saw revenues push 9.3% ahead to £4.54 billion in the year to March 31.
Pre-tax profits jumped by £32m to £362.1m in the year as the firm benefited from successful bids for defence contracts in both the US and France and work started to come through from the UK's 2015 Strategic Defence and Security Review.
Awards included a £360 million technical authority and equipment support package from the UK Ministry of Defence covering both the aircraft carriers and the Type 45 destroyer programme.
The Rosyth facility falls within Babcock's Marine and Technology division which generated £1.8bn of revenues in the year, a 6.5% uplift on 2016.
Operating profit within the division was 9.7% higher on an underlying basis at £218.1m.
The group said the Rosyth unit had begun work on the Submarine Dismantling Project, including the removal of "low-level waste" from the demonstrator submarine at the yard.
It also said the carrier project had continued "at pace", with HMS Queen Elizabeth set to begin sea trials within months and HMS Prince of Wales structurally complete and in the fit-out phase.
Babcock chief executive Archie Bethel said he was confident for the future.
"Internally, we realigned our business around the four key sectors where we operate, sharpening our focus and bringing ourselves even closer to our customers and markets," he said.
"Our long-term contracts continue to provide us with excellent visibility of future revenues, and we have three-quarters of expected sales already in place for the current year.
"With our combined order book and near-term bid pipeline of almost £30 billion and our healthy tracking pipeline, we expect to continue to generate sustainable growth this year and over the medium term."