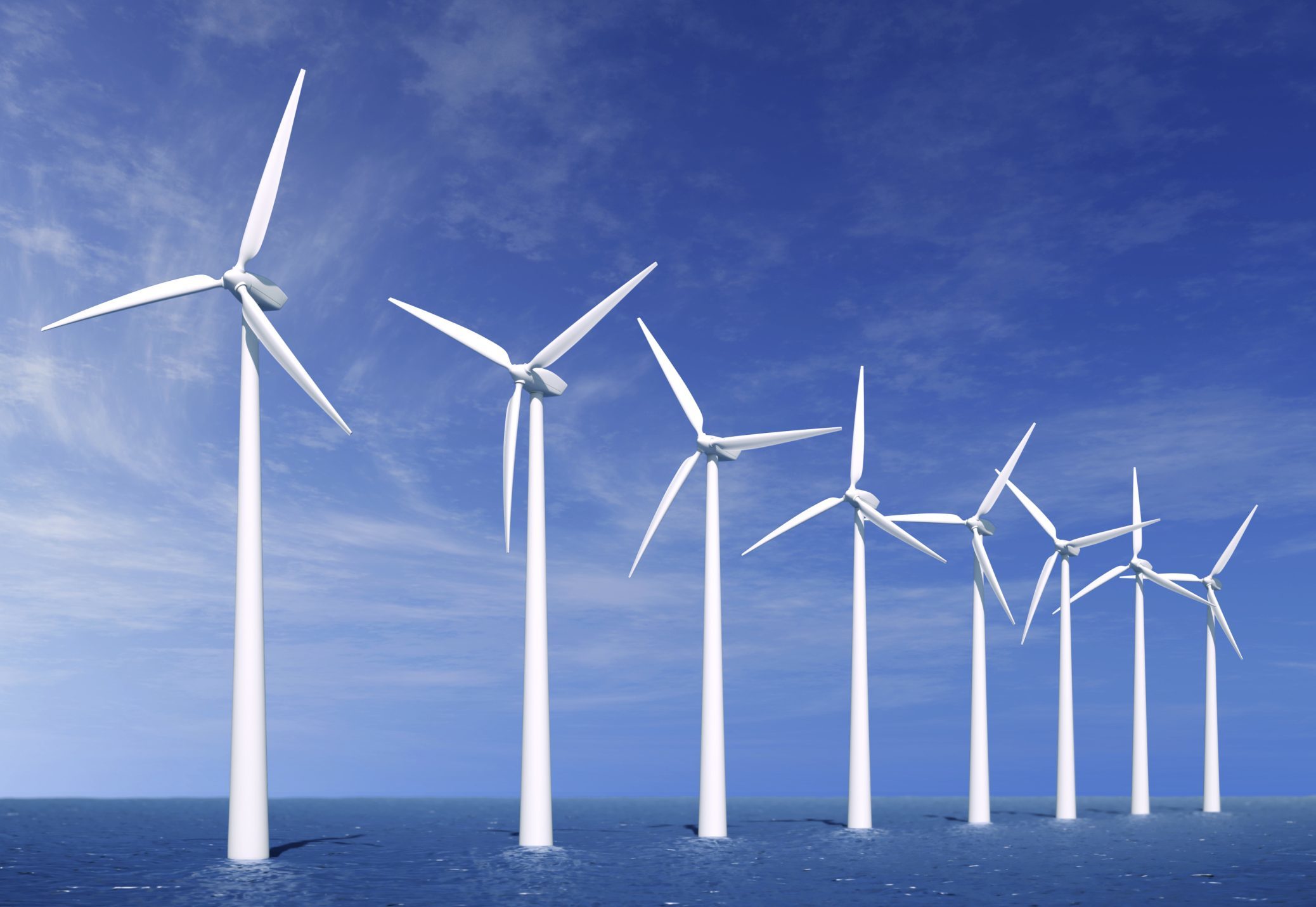 The UK could expand its offshore wind capacity to almost five times its current level by 2030, creating the potential to power millions of homes, according to a new study.
The Unleashing Europe's Offshore Wind Potential report, commissioned by trade body WindEurope and conducted by independent consultants BVG Associates, found a total capacity of at least 25 gigawatts (GW) could be installed in UK waters by the end of the next decade compared with the current level of 5.355GW.
That would be enough to power more than 20m homes, or 75% of all households in the UK, according to RenewablesUK.
WindEurope said offshore wind is expected to produce seven to 11% of the EU's electricity demand by 2030, but that's only a fraction of what's available in the European sea basins.
The study also shows that the UK has by far the most economically attractive offshore wind resources for development anywhere in Europe; nearly three times better than Denmark which is in second place.
RenewableUK's executive director, Emma Pinchbeck, said: "This report shows what our innovative offshore wind industry can deliver in the years ahead, securing economic growth and cheaper electricity.
"The government can help us by continuing to hold fiercely competitive auctions for financial support, as well as putting offshore wind at the heart of its upcoming industrial strategy. Clear, bold, modern energy policy will attract billions of pounds of investment".
The report was commissioned by the trade body WindEurope, to coincide with the first day of the world's biggest offshore wind energy conference, Offshore Wind Energy 2017 at ExCeL in London, which is being co-hosted by RenewableUK.
Sites off the coast of Courier Country have already been identified for potential wind farm development – but these have not been without their issues.
Last month a potential £10 billion of offshore renewables development off the Tay and Fife coast was unlocked after a court ruling.
The Inner House of the Court of Session dismissed an earlier judgement upholding bird conservation charity RSPB Scotland's objection that Scottish Ministers erred when granting planning approvals for three major offshore wind farms in the firths of the two rivers.
The most advanced project is the £2 billion 450MW Neart Na Gaoithe wind farm in the outer Forth estuary, which is fully funded and which also has a power contract.
Its developer Mainstream renewable Power said it now intended moving quickly towards the construction phase.
Meanwhile, the other two projects are the 784MW Inch Cape array and the Seagreen Alpha and Bravo arrays, which is the largest of the proposed wind farms with a collective potential output of 1050MW.
The development of each array will create hundreds of jobs and help Scotland to reach its long-term green energy production targets.
Consents were initially awarded by then Energy Minister Fergus Ewing in the autumn of 2014 but development was stymied when RSPB Scotland intervened to call for a judicial review of the granting decisions.
In July last year, the prospect of the arrays being built was hit when Lord Stewart found in favour of the bird preservation charity's objection.
However, that judgement has now been set aside.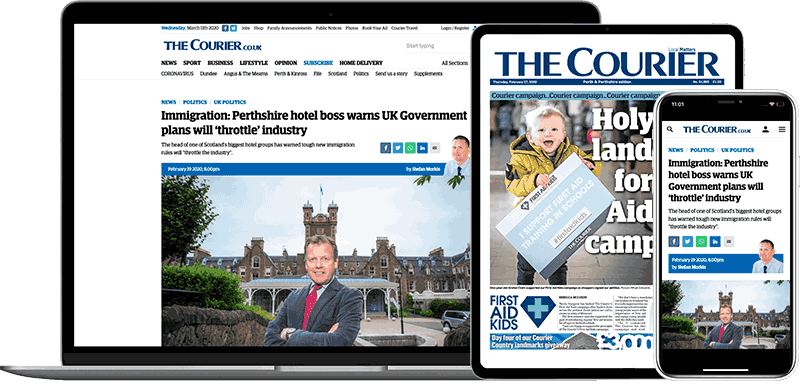 Help support quality local journalism … become a digital subscriber to The Courier
For as little as £5.99 a month you can access all of our content, including Premium articles.
Subscribe