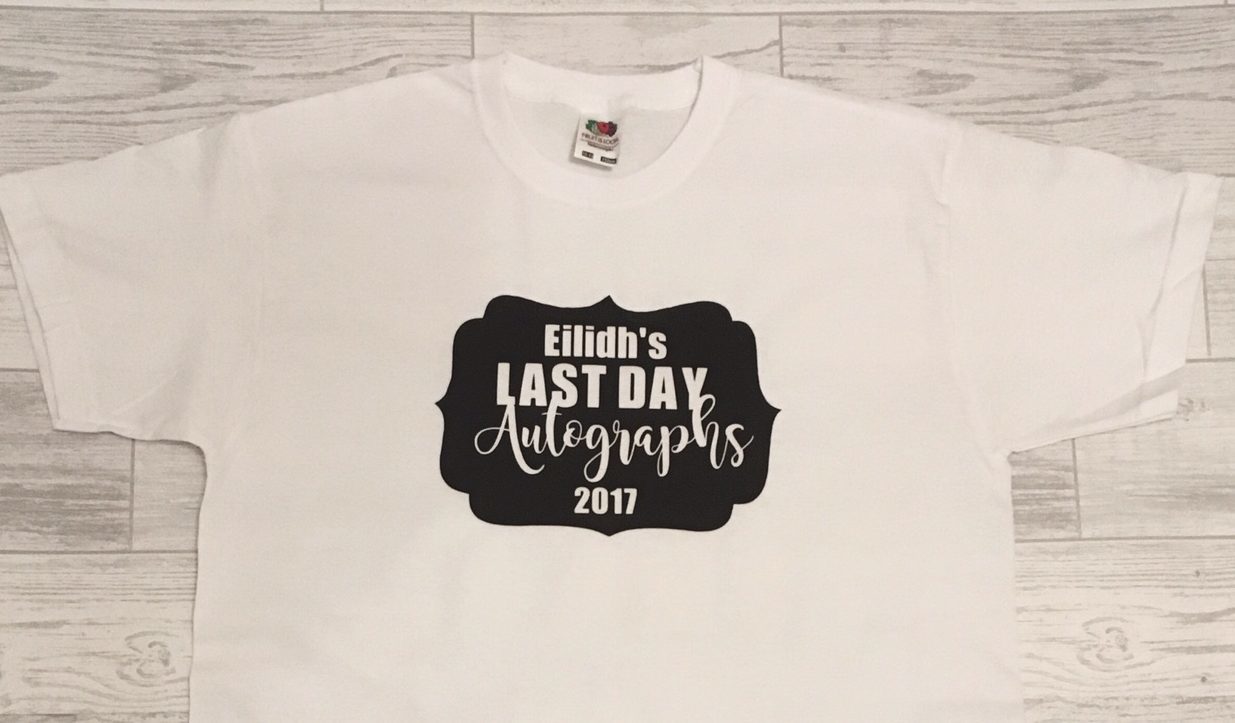 While primary schools are winding down for the end of term in three weeks, a Dunfermline mumpreneur is busier than ever making personalised 'Last Day Autograph' T-shirts for Primary 7 school-leavers across the UK.
Laura Sadler, who runs bespoke handmade gift company Fairymakes, has been inundated with orders since advertising her custom-made T-shirts for kids to wear on the last day of school on her Facebook business page.
She has already fulfilled more than 125 orders for Scottish schools and is now working her way through an order book that's jam-packed with requests from parents, grandparents and parent-teacher committees.
The mum-of-two launched her custom-made keepsake T-shirts last year and, after advertising on Facebook, designed and sold more than 250 T-shirts in the first month.
She's now expecting orders to increase in the run up to the summer holidays.
Keepsakes
She also transforms other memories into keepsakes with a product range which includes a wide range of gifts, from personalised framed pictures to custom-designed clothing and bespoke Christmas ornaments.
Laura said: "Last year I designed and created a Primary 7 leavers' T-shirt which the kids wear on the last day of school to have signed by their friends and fellow students. They make lovely leavers' gifts – complete with their names and the year they finished school. The unique designs make fantastic keepsakes and are wonderful mementos for them to look back on the year they left primary school.
"The idea was born from my now teenage daughter coming home from her last day covered in pen as it had all bled through her shirt! I advertised it on my Fairymakes Facebook page to the local area last year and made and sold over 250 in a month, with overwhelmingly positive feedback from both pupils and parents. This year I am well on my way to overtaking that figure already with three weeks of term still to go.
"I've since expanded the range to include Teacher Leaver T-Shirts so the teachers can also have a keepsake of their class and a lovely end-of-term gift. This year, I have added an improvement too – they now come wrapped in tissue paper in a box so they look well-presented and are easy to store away afterwards.
"I can't wait to see the kids in Fife wearing my designs again on the last day of school."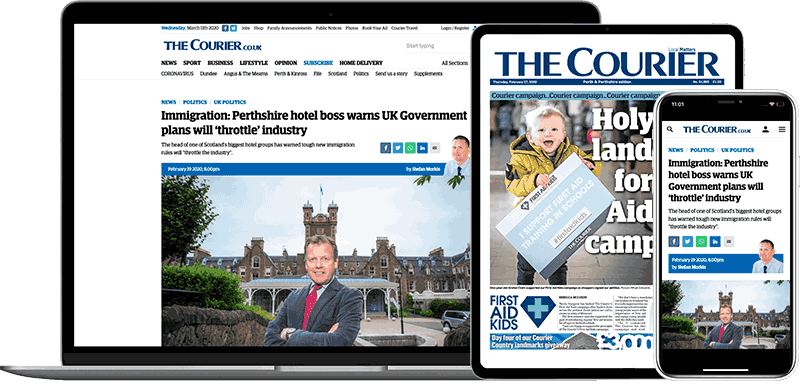 Help support quality local journalism … become a digital subscriber to The Courier
For as little as £5.99 a month you can access all of our content, including Premium articles.
Subscribe