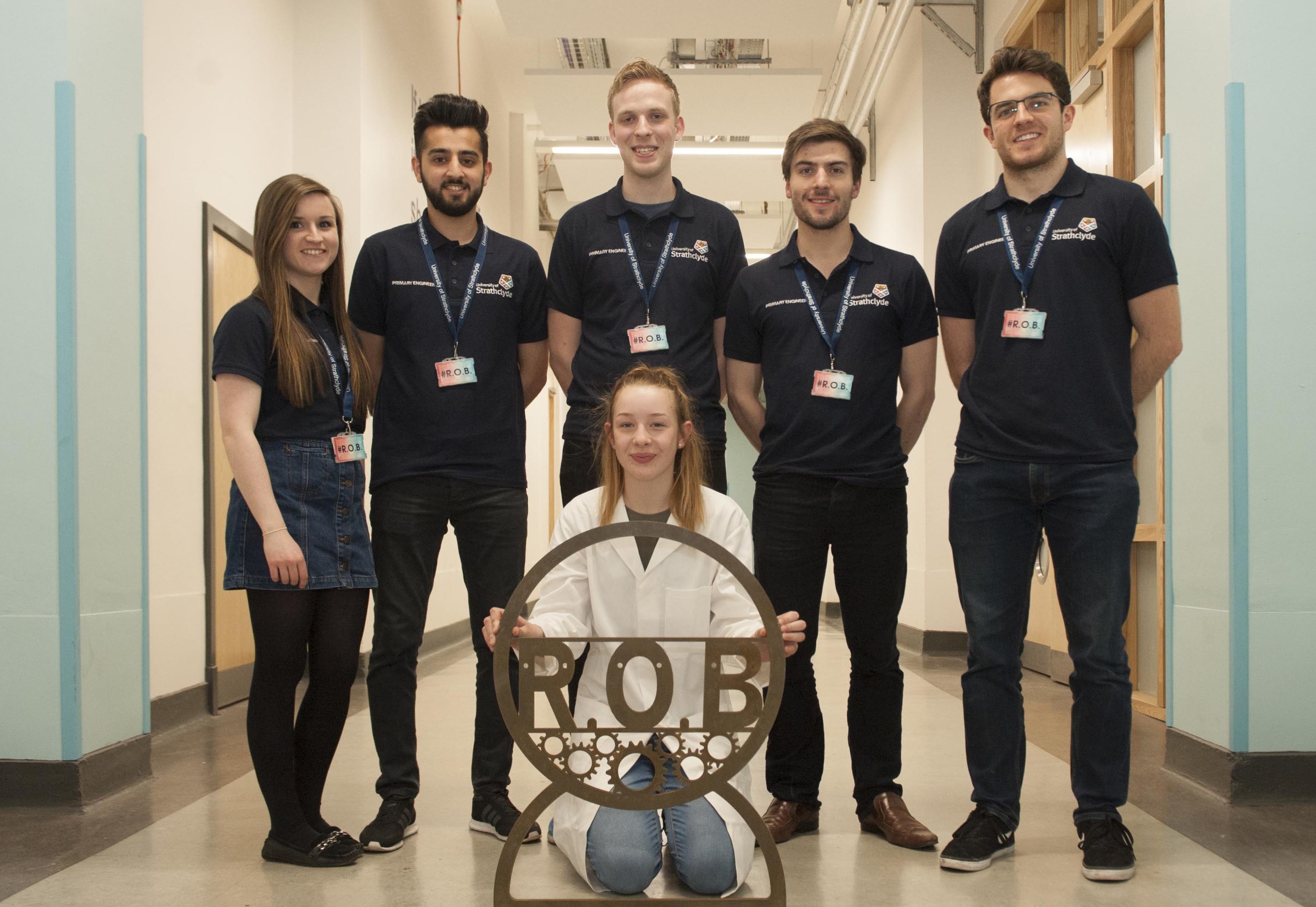 A budding young entrepreneur from Fife has invented a new rotating outdoor bench which stops users from getting wet after it has been raining.
Eleven-year-old Grace Finlay of Craigrothie Primary School beat 11,000 other competition entries in a young inventor initiative.
As a result the bench has been built by a Strathclyde University engineering team and was showcased in Glasgow as part of an event celebrating young engineers across the UK.
The 'Roll Over Bench' or 'ROB' was invented as part of the 2016 Primary Engineer's Scottish Engineering Leader Award competition designed to engage school children with STEM (science, technology, engineering, maths) subjects.
ROB looks like a conventional bench, but can be fully rotated to present a fresh side to sit on, providing a dry seat at the park, whatever the weather.
Grace said: "I was walking my dog in a park and wanted to sit down but every bench was covered in water. It made me think, what if there was a way to turn the bench over and have a dry seat when it has been raining?
"It's amazing to see my idea come to life and find out more about the design and development process. The bench is brilliant and better than I had imagined."
This year the same competition in Scotland received 11,700 entries.
It is also run regionally across England resulting in over 22,000 entries being received in 2017.
Delivered by Primary Engineer, the wider programme aims to engage young people with engineering through teacher development and inspiring classroom projects linked to engineers.
As part of the project Grace took the trip to Strathclyde's Faculty of Engineering to see the bench being manufactured.
She was given a tour of the facilities and workshops by the team of five mechanical engineering Master's students who have taken on her design as part of their final year work.
The exhibition comes following a recent report from the Royal Academy of Engineering calling for more playful experimentation to boost learning and instil a passion for engineering in young people across the UK.
Dr Andrew McLaren, Vice Dean of the Faculty of Engineering at Strathclyde, said: "The UK is currently estimated to be short of around 20,000 graduate engineers annually which creates a significant skills gap in the sector and a challenging future. The work of Primary Engineer is exactly the type of programme to help ignite a passion for engineering in young people, and will go a long way to inspiring future generations of inventors for our sector.
"Grace's roll over bench design showed creativity, and ingenuity – two of the most important traits in an engineer's inventory. She has a bright future ahead of her in the sector and the team has worked hard to complete the prototype to reveal at the exhibition in June."
Lise McCaffery, Regional Director for Primary Engineer, said: "Over the past four years we have received tens of thousands of inspiring engineering solutions from young people across Scotland to problems in the world as they see them.
"From a dementia helmet for their grandad; to a Calpol lolly for their younger sibling; or a magnetic label to pair socks in the washing machine for their parents, the best thing about this competition is seeing how these future engineers care about the world around them."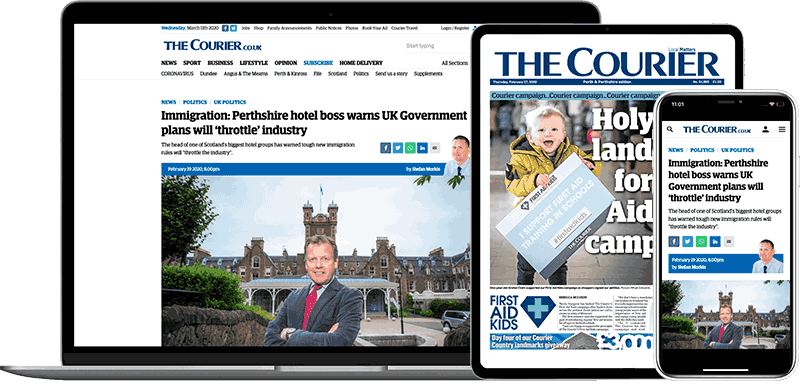 Help support quality local journalism … become a digital subscriber to The Courier
For as little as £5.99 a month you can access all of our content, including Premium articles.
Subscribe