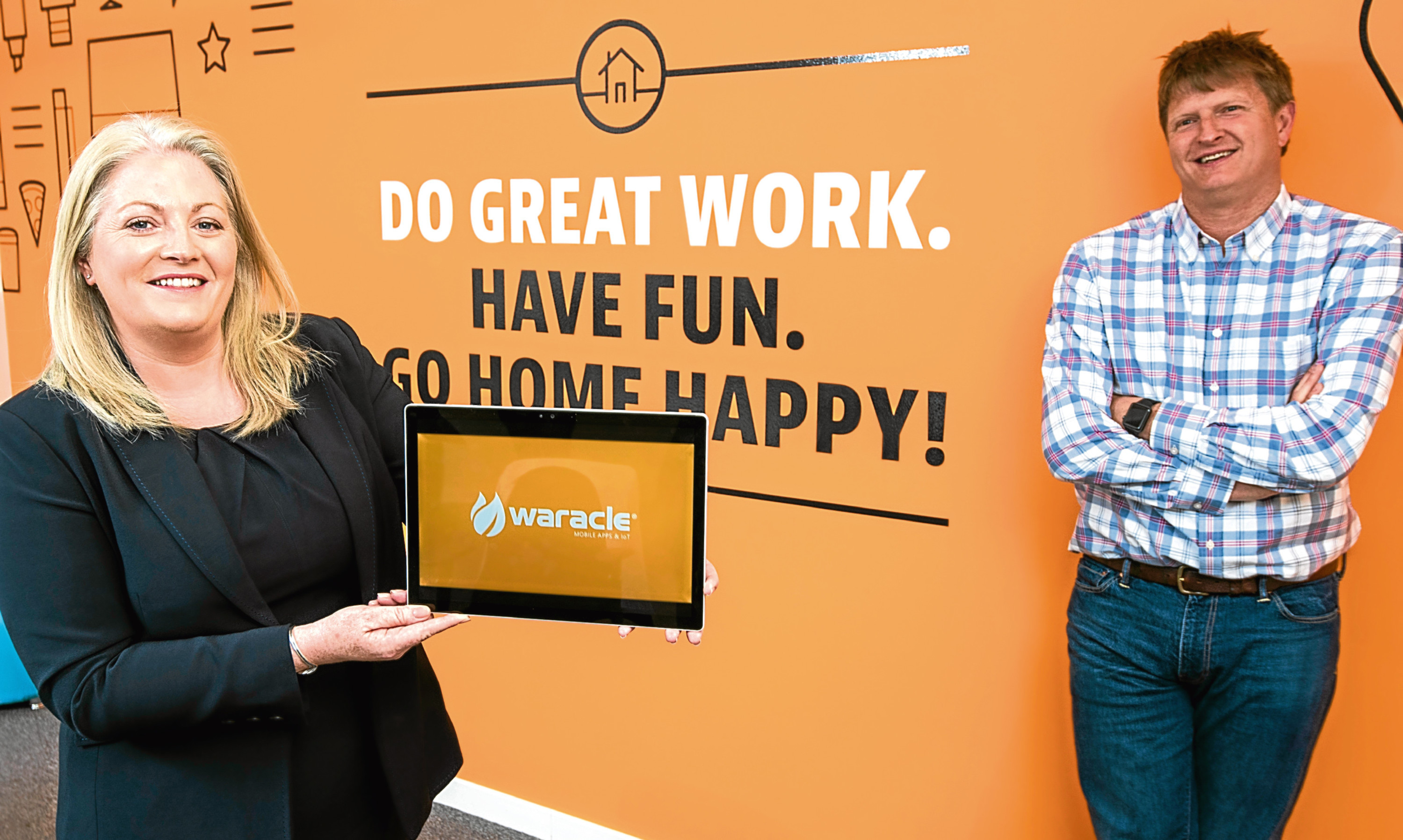 Dundee-based mobile and Internet of Things (IoT) specialist Waracle has made a key appointment as it looks to strengthen its position in the mobile healthcare market.
The firm – part of the wider Exception Group – has recruited former Digital Health and Care Institute (DHI) chief executive Justene Ewing to head up its mobile health and care division.
In her previous role, Ms Ewing secured £11.2 million of seed funding from the Scottish Government for DHI and helped advise private and public sector organisations on digital healthcare and customer lifecycle management.
She said she was delighted to be joining Waracle as it looked to provide digital solutions to real problems within the health and care sectors.
"The challenges being presented to the global health and care sector in terms of finance and access to services are a significant concern for everyone," she said.
"A focus on digital health and care will improve communication and empower people to become more involved in their own care, potentially in their own home environment, which should in turn lead to improved professional and patient outcomes."
Waracle CEO Chris Martin said Ms Ewing's appointment was key to its strategy in the mobile healthcare arena.
"Justene will help us to deliver much needed support to the healthcare sector, helping to save organisations money while improving the quality of life for so many people."
The moves comes as Waracle's accounts for the 18 month period to December 31, 2016, were published at Companies House.
The documents show the firm produced revenues of £4.8 million and pre-tax profits of £820,000 – respective uplifts of 159% and 152% on the prior period.
Exception chairman Martin Burke said the firm was excited about Waracle's outlook for 2017 and looked forward to the year with "confidence and enthusiasm" as the mobile and IoT app market continued to develop at an ever-increasing pace.
"Our strong peformance was underpinned by major customer wins in financial services, energy and retail, which reflects the growing demand for mobile and IoT services across all sectors," Mr Burke said in his strategic review to Waracle's accounts.
"With a strong sales pipeline, we expect demand for Waracle's services to accelerate significantly in 2017 as organisations increasingly invest in digital transformation initiatives."
Exception Holdings Limited acquired a majority shareholding in Waracle in December 2015.
The company has since moved into new state of the art premises in Dundee's Bash Street and has continued to grow.