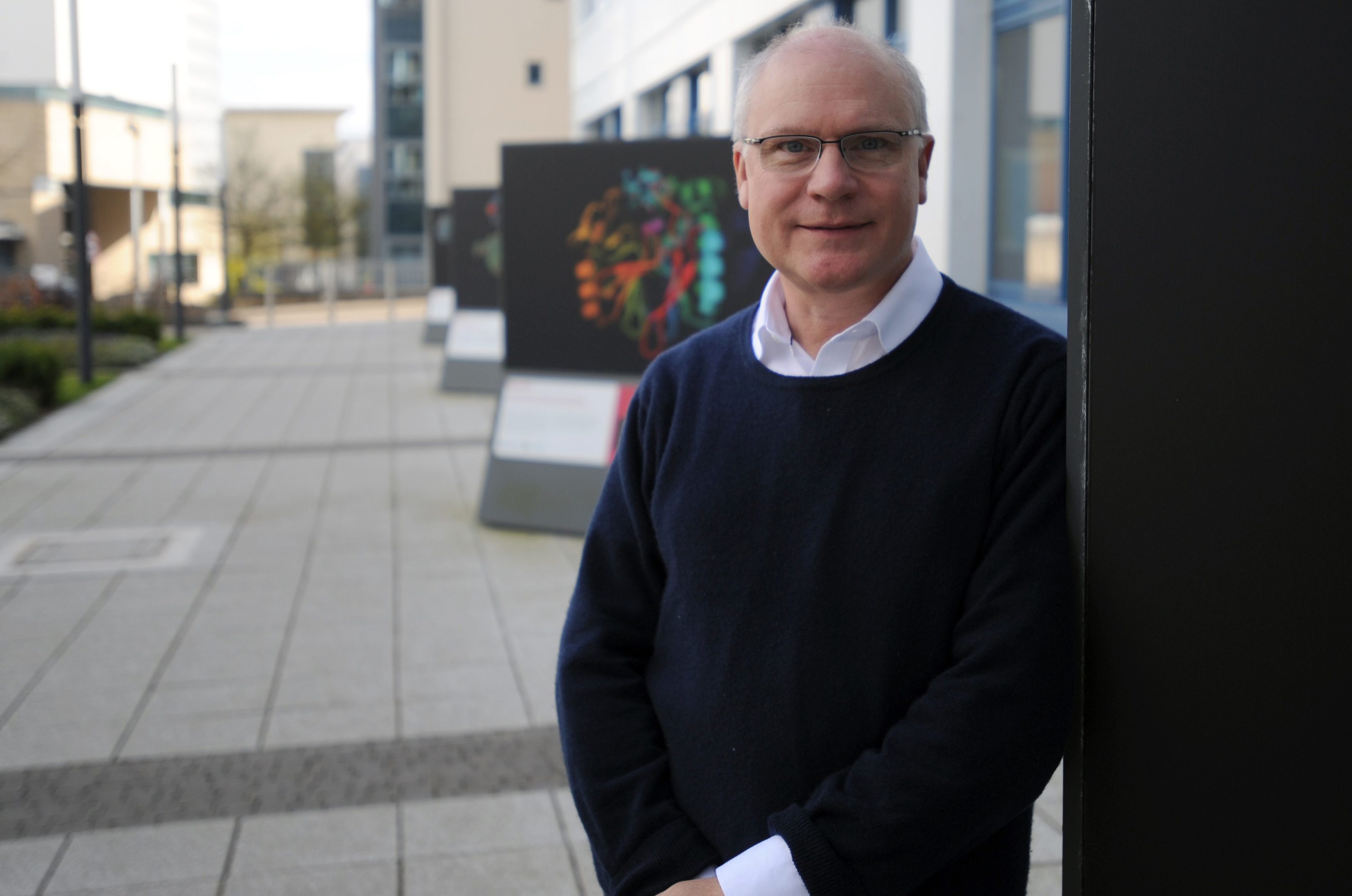 Professor Mike Ferguson, regius professor of life sciences and academic lead for research strategy at Dundee University, tells Michael Alexander about the challenges and opportunities facing the life sciences sector.
*Please give an overview on the importance of life sciences to Dundee University and the wider Dundee economy?
Life Sciences is extremely important for the reputation and future prospects of the University of Dundee.
We are proud to add value to many student's lives and career prospects through our research-led Life Sciences degree programmes and our renowned medical training.
Our Life Sciences research, which includes aspects of chemistry, physics, mathematics and engineering and a partnership in Plant Sciences with the James Hutton Institute, is unusually large relative to the size of the university and the city.
Life Sciences also plays a huge role for the Dundee economy. Many companies have spun-out from the university, or have spun-in (relocated) to be close to the university, and these have created many high-value jobs.
Scottish Enterprise estimate that over 16% of the Tayside economy is Life Sciences related. We hope to see this grow further through, for example, inward private venture capital investment and UK government investment.
* Why are life sciences/biotechnological breakthroughs important to science and the wider world?
Life Sciences is very much a modern nexus – attracting scientists of all disciplines to tackle fundamental discoveries and their application to society. For example, Life Sciences research is key to the discovery of new medicines.
Understanding how our bodies and microbes tick at a molecular level allows us to identify new 'drug targets' – processes that if modulated in the right way can cure or ameliorate infectious diseases, like HIV/AIDS and pneumonia, and non-infectious diseases, like diabetes, eczema and Alzheimer's disease.
Similarly, understanding plant genetics and biology allows us to breed new crop strains that are more resistant to drought and pests and which provide higher nutritional yields.
In a world where the population is set to increase by 30% by 2050, it is hard to think of anything much more important.
* Can you give some examples of breakthroughs at Dundee?
There are many and it is hard to single just a few out, but ones that have reached through to society include: The invention of keyhole surgery by Sir Alfred Cuscheri.
The discoveries of Sir Philip Cohen, Dario Alessi and colleagues in how cells are wired-up, which has impacted the multinational Pharmaceutical Industry.
Jason Swedlow's software that coordinates much of the world's microscopy data.
Promising new drug candidates for malaria and leishmaniasis developed by the university's Drug Discovery Unit.
There are many exciting programs with considerable promise, including Doreen Cantrell's work on how white blood cells work, relevant to many diseases, and Miratul Muqit's work on Parkinson's disease.
*How challenging is it to commercialise life sciences research and make industry partners?
Making industry partners is relatively easy, so long as you have something they need – like the best expertise and/or technology – and the right culture of openness and cooperation.
This is something which Dundee University excels at. Many corporations see us a 'poster child' for industry-academia collaboration – indeed we won a Queen's Anniversary Prize exactly for that.
These industry-academia collaborations themselves lead to the commercialisation of life sciences research, through shaping the product pipelines of major tax-paying corporations.
The other mechanism for commercialisation is company spin-out and spin-in.
*How challenging is it to make a success of spin-out and spin-in companies?
Very challenging. Spin-outs require a lot of dedication by the founding scientists.
It is important to recognise our entrepreneurial scientists and take this into account when assessing their productivity and contribution to the university and the city.
For spin-in companies, it is important to support them with the expertise or technology that brought them here to help them grow.
Companies can fail for a whole host of reasons, but lack of support from the parent or attractant university should not be one of them.
*Should government be doing more to invest in life sciences?
Yes, and the government's new Industrial Strategy announced in the 2016 Autumn Statement will hopefully provide the platform for them to do so.
New industry and new jobs come from innovation, which comes from R&D. Historically, the UKs R&D budget has been small compared to other nations – about 1.7% of our gross domestic product compared to say Belgium at 2.5% or the USA and Switzerland at about 3%.
This is despite having the highest performing academic sector in the world.
The UK in general and Dundee in particular are ripe for public and private investment in Life Sciences to drive future industries.
*Are you concerned about the impact of Brexit on funding/investment in life sciences?
Yes, a hard-Brexit makes no sense for science and technology. We need access to the international talent pool and to international-scale projects and industrial opportunities. So the devil is going to be in the detail of the Brexit negotiations – we wait with bated breath.