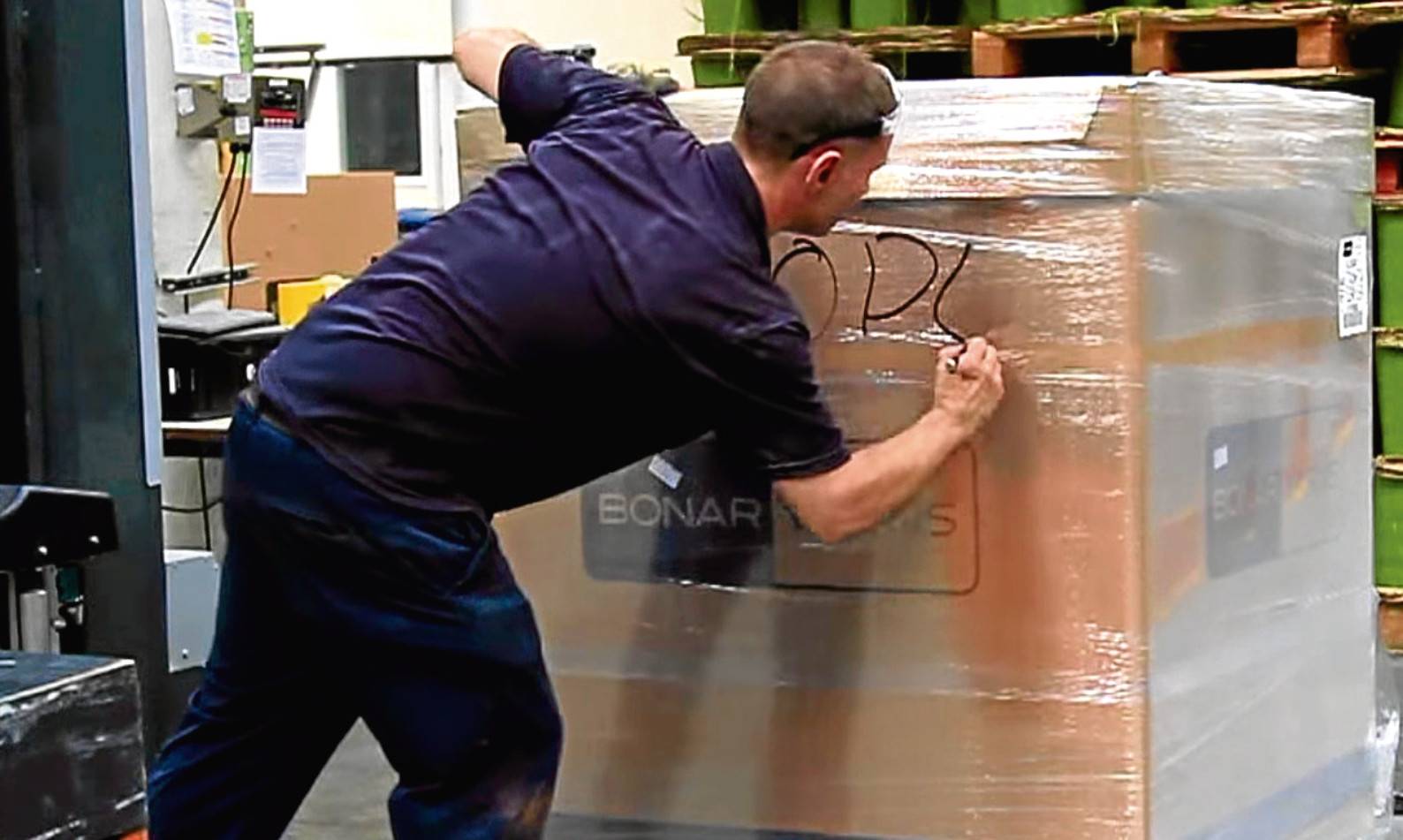 The chief executive of performance textiles group Low & Bonar has hailed the "entrepreneurial" spirit within the group's longstanding Dundee manufacturing facility.
The company has undergone a major restructuring in recent years, with its historic Caldrum Works facility in Dundee being among those to face cuts, both to personnel numbers and to its product range.
However, group chief executive Brett Simpson said the unit – which makes polypropylene woven materials for use in carpet backing – was making a positive contribution to the company and had started to bring forward new product innovations.
"The Dundee business is a lot smaller than it was but it is making a positive contribution to the group," he said.
"I am pleased with the progress being made in Dundee and the entrepreneurial approach (the site is taking) to some niche markets in Scotland and the UK."
The Dundee unit currently employs 50 staff, down from 80 last year following completion of the £22.75 million disposal of its artificial grass yarns business to Mattex Group of Dubai in September.
"We have made some tough decisions in reshaping the business there (in Dundee) but the way people are responding and how things are at the moment is quite positive," Mr Simpson continued.
"I am really pleased with the progress being made."
The chief executive was speaking as Low & Bonar – which was founded in Dundee in 1903 and which was heavily involved in the city's jute trade – revealed new financial data for the six months to May 31.
The unaudited figures show a near £30m jump in revenues to £210.3m and a £2.5m uplift in pre-tax profits to £10.8m.
The firm declared an interim dividend of 1.05 pence per share, up 5% on the year previous, but shares moved lower.
The company also announced it had sold off its agro-textiles business in a £6.1m deal with IFG Exelto NV, part of Swedish Industrial Group Duroc.
The deal– which includes the group's factory in Lokeren, Belgium – is expected to finalise in September once a consultation process with affected staff is complete.
Mr Simpson said: "Our stated strategy is to actively manage our portfolio of businesses, to increase sustainable cash generation and invest in areas where we can achieve a clear competitive advantage.
"This disposal will enable us to reduce complexity and focus our efforts on those areas of our business where we can offer our customers a differentiated value proposition and build long-lasting customer relationships."
Chairman Martin Flower said the group had turned in a "solid" first half performance.
He added: "Although we do not envisage a sustained pick-up in our markets, we do anticipate further benefits to be realised from our focus on operational excellence and product development.
"Overall we remain confident of meeting the Board's expectations for the full year."