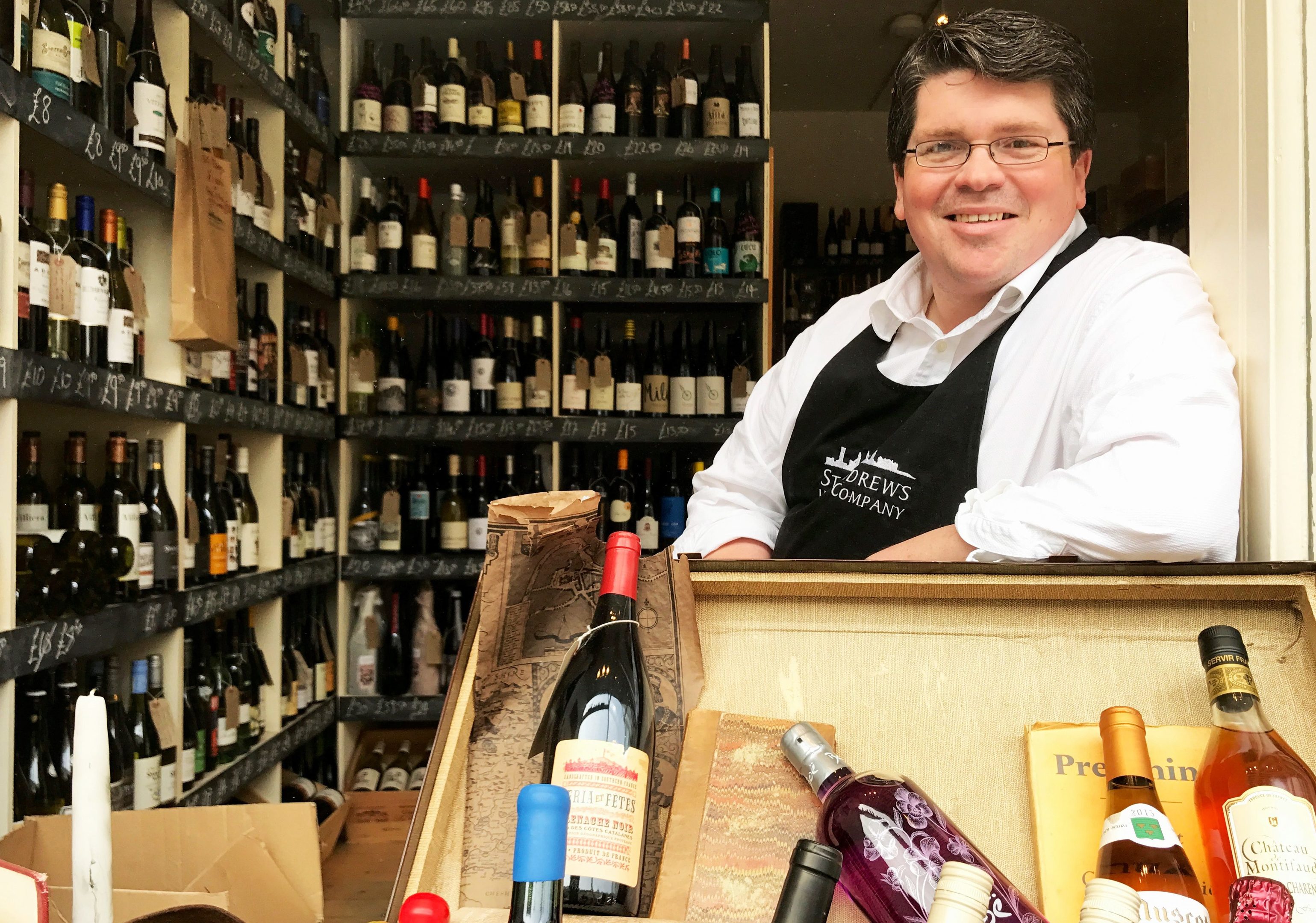 When Peter Wood started working for a leading wine shop little did he realise the experience would led him to open his own shop, St Andrews Wine Company.
With a growing customer base online, he is now helping to revolutionise how the wine industry uses the internet by offering monthly Facebook Live tastings that are watched by thousands of people from the comfort of their own homes.
"We showcase small and family run producers of wines, beers and spirits," said Peter whose business is located in Bell Street in the heart of St Andrews.
"Customers want to know where their food and drinks come from, and every product we stock has an actual person, rather than a balance sheet, making it.
"I say that we are the nearest thing to a farmers market for wine, because these producers are farmers, they just turn their agricultural product into wine."
Peter has been selling wine in St Andrews since 2001, and founded St Andrews Wine Company in 2012. Obsessed with Port, he also has massive soft spots for Bordeaux, Portuguese table wine, German Rieslings and American wines.
He loves to cook when he has time, has taken up curing and smoking foods as a hobby, and loves classic cars and motor racing.
"I got into the wine trade by accident," he said, "wandering into Oddbins needing a job for a short while until something else came along, but fell in love with wine and realised what I wanted to do for the rest of my life.
"I started blogging about wine and built up a pretty substantial following.
"I then started the business because I was trying all of these wonderful wines when writing and they simply weren't being sold in Scotland.
"I also had the desire to do my bit to take a pretty stuffy subject like wine and make it accessible to everyone, and that's what I'm still trying to achieve."
Peter, who is married to author Nora Anne Brown with a son Rupert, said he got to where he is today by "tasting a lot of wine".
He added: "The only thing that matters in the wine trade is to make sure that you taste, taste, and taste more to make sure you are as educated as possible on all aspects of wine."
Peter says many people have helped him along the way. But he singles out his then assistant manager at Oddbins, Duncan Murray, for teaching him about how wine tastes the way it does.
"If it wasn't for him, I'd probably not be in the wine trade today, " he continued.
"I've also had help from Business Gateway Fife. Over the years it has helped me maximise my website and strengthen my understanding of Search Engine Optimisation.
"The advice I've had from my adviser Lynne Baillie has been very valuable, confirming what I thought I needed to do to grow the business was correct."
Looking to the future, Peter said he'd like to be instrumental in revolutionising how wine is sold over the internet and make it a much more interactive experience.
He added: "I put a lot of content on my website and on social media including videos where I taste wine and talk about it, interviews with producers, and most recently Facebook live wine tastings with the winemaker.
"This allows customers, regardless of where they are in the UK, to purchase the wines in advance and taste alongside the winemaker in their own home.
"I think making your online presence more than simply selling wine is key."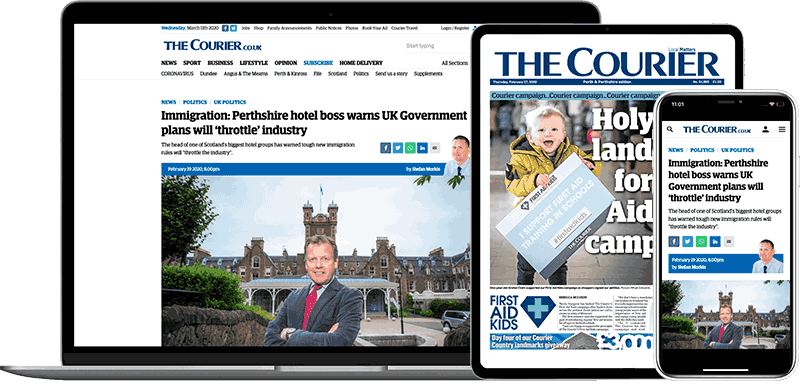 Help support quality local journalism … become a digital subscriber to The Courier
For as little as £5.99 a month you can access all of our content, including Premium articles.
Subscribe