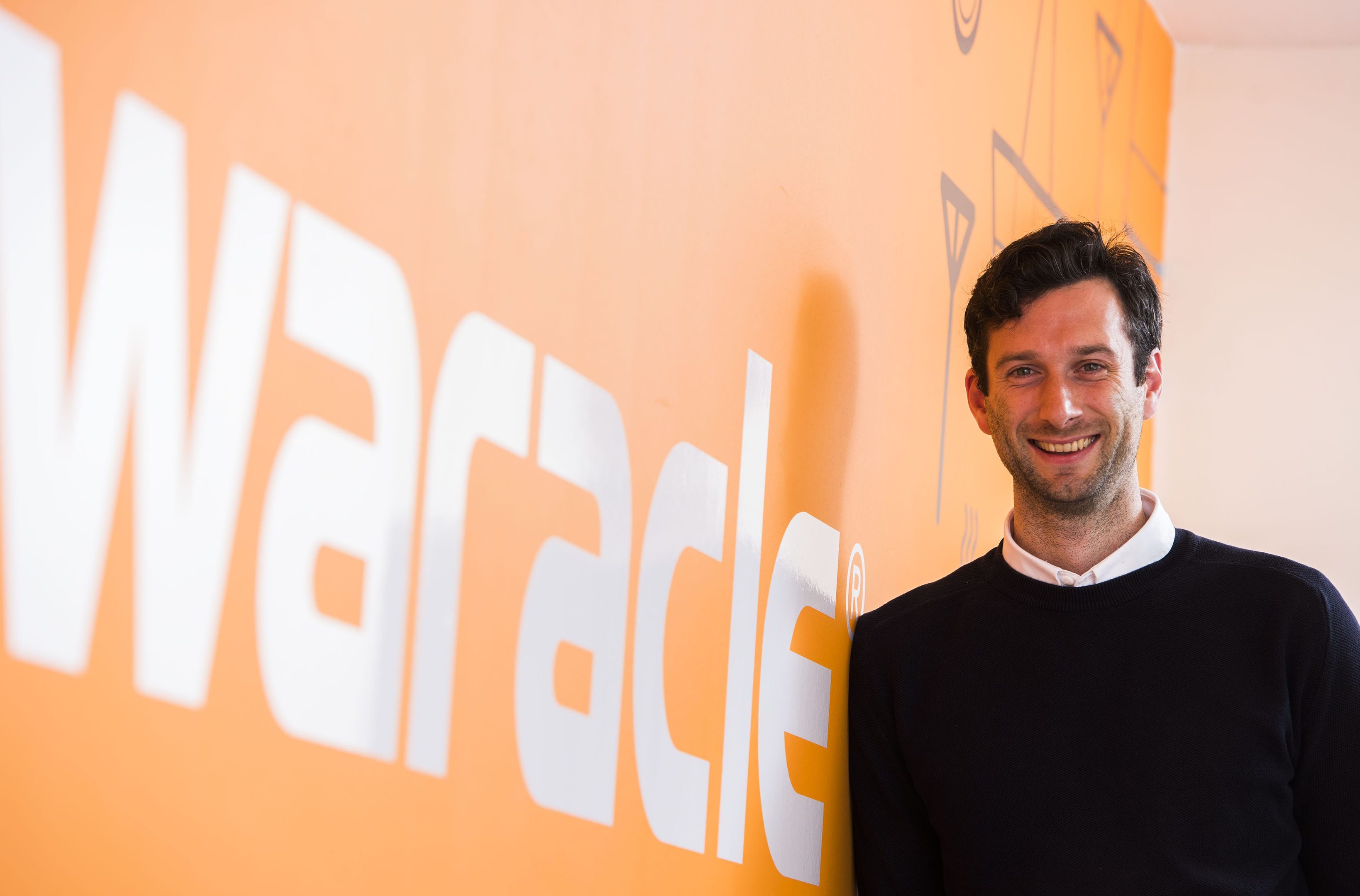 Dundee-based technology firm Waracle is on the verge of announcing a new client-based acquisition in the Edinburgh-based financial services sector which will result in "sizeable growth" of the company.
This has been revealed by the firm's business development director David Romilly who said he was not yet in a position to go public on details of the deal which resulted from a nationwide tender but he said it was "very exciting".
As one of the UK's leading mobile app development and digital consulting companies, Waracle was spun out of Abertay University around eight years ago when David's brother Michael Romilly and Mike Warton had aspirations to create a gambling and gaming mobile app.
Today, the firm works with many of the largest companies across the UK and Europe on a regular basis and across a range of industries including digital health, government, energy, technology and luxury brands.
In an interview with Courier Business, Mr Romilly said a key to the ongoing success of Waracle, which has offices in Dundee, Edinburgh and Glasgow and has done remote work in Switzerland, London  and New York, was to have "one foot in the future".
He said: "We've been going about eight years. We started in mobiles. For the first few years we predominately did one off projects. In the last couple of years we've focussed on expanding.
"I think the big difference now is we are being trusted with programs of work rather than individual pieces of work, and those programs will cover mobile development, they will cover IOT, they will cover voice recognition.
"So it's not a question of can we get a quote for an app, it's like can you be our partner to work alongside us, to deliver two, three years of mobile and emerging technology work."
One area where the firm hopes to expand is digital health. Digitisation of services could range from the development of wearable devices which constantly monitor health and collect patients' data allowing health care professionals to pre-empt poor health situations, to devices which simply remind patients about medical appointments and medication.
David, who started off as an economist and is originally from Newport, said he liked the fact the Dundee-based firm was "not traditional central belt".
He added: "It's been more difficult for us to access resources, contracts and big companies. I think it's testament to everyone involved that we've managed to thrive without having that kind of access."
When David Low, principal evangelist from Amazon, visited Waracle on Tuesday night to talk about why Amazon believes voice recognition technology like Alexa is the future of user experience, the fact that over 50 people came along from digital industries all over Scotland indicated how important this growing sector is.
With Smartphone users flicking their way through about 30 apps in an average month, Waracle is certainly well-positioned to take advantage of the clamour for major institutions across banking, financial services and pharmaceuticals who are waking up to the digital reality and feel they have to out-source certain aspects of their digital offerings.
Waracle marketing director Sharon Dickie, formerly of NCR and originally from New Zealand, acknowledges that changing technologies will always lead to "scare stories" about automation and loss of jobs.
But as far as Waracle is concerned, the whole point of technology is about advancing humans' ability to do things.
"The big fear about AI (artificial intelligence) and automation is loss of jobs which newspapers like to speak about," said Mr Romilly.
"It's early enough to be experimental where we can hopefully see any problems with that further down the fine.
"But the fact is people don't want to be glued to screens. People are glued to screens because they have to be.
"If you can take that away and have services or things powered by something that's more natural, then I see that as progress.
"People have fear of Terminator in their head where we're going to have robots taking over the world.
"I think we are a long way from that. What strikes me is children using voice command technology today is natural. It's so instinctive. This is the new way that the next generation will engage with services and go about their daily lives.
"Voice recognition, weaved into peoples' lives, has great potential to lever people away from being tied to technology with their heads down, so what better way than Waracle pre-empting this and becoming experts.
"If we want to run our business and keep it going we need to make sure we have one foot in the future and to make sure we are interpreting new shifts in technology before other people do and making sure we can offer that as a service. That's what we enjoy doing. We don't want to stand still. We want to evolve. We want to evolve our service."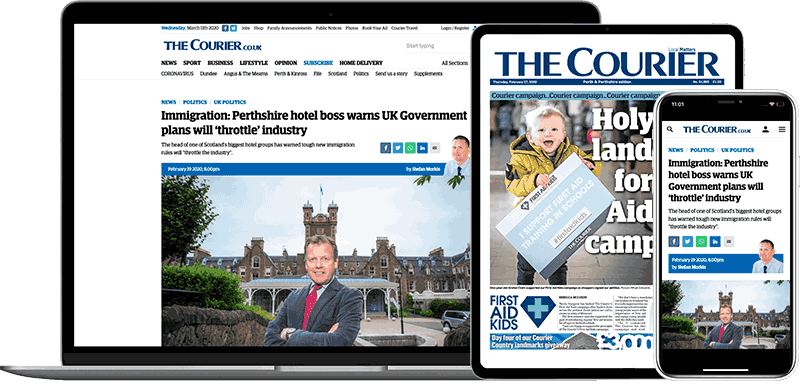 Help support quality local journalism … become a digital subscriber to The Courier
For as little as £5.99 a month you can access all of our content, including Premium articles.
Subscribe