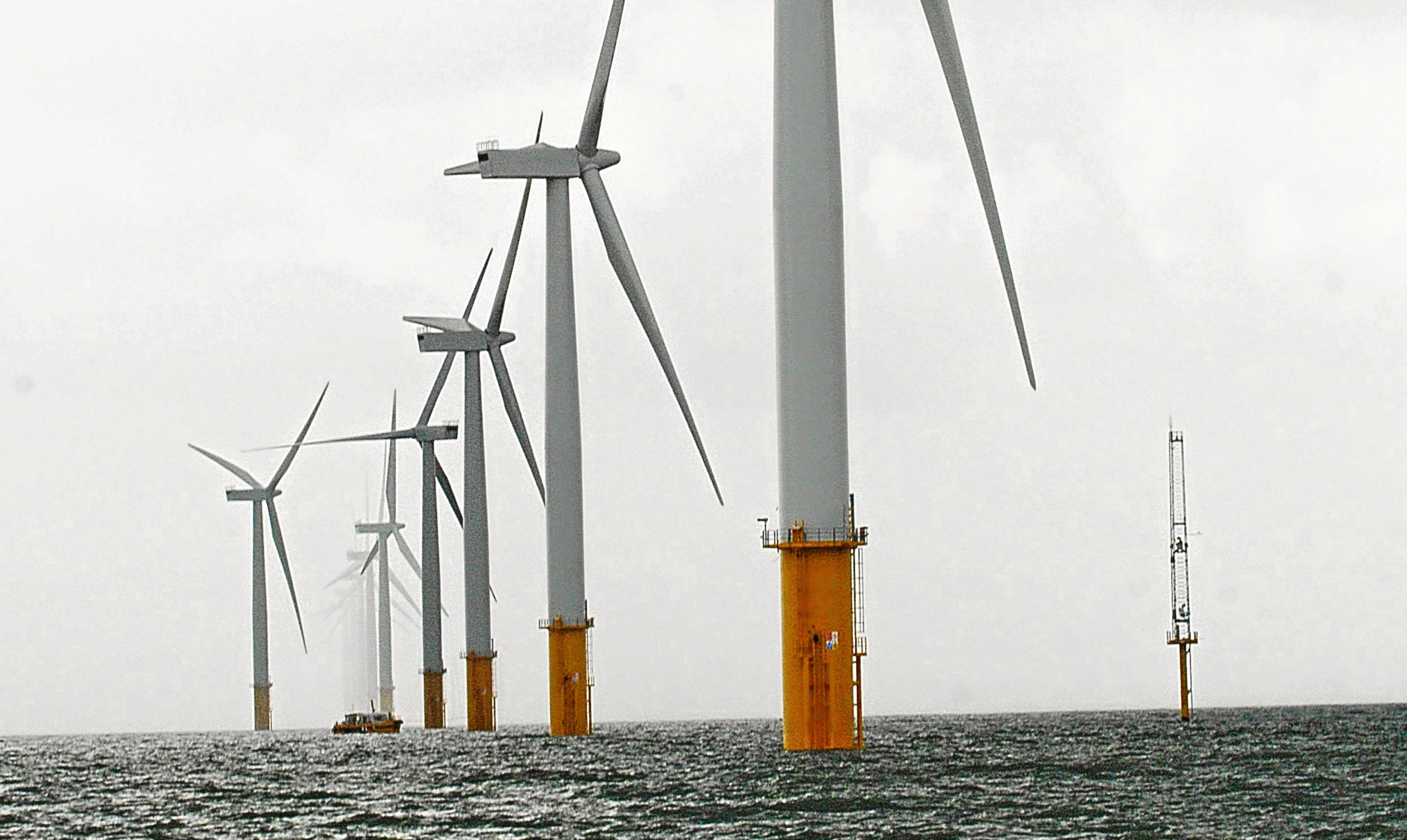 The company behind plans for a £2 billion wind farm off the Fife coast has called on bird protection charity the RSPB to abandon any further potential legal proceedings which could scupper the project and put hundreds of potential jobs at risk.
Developers Mainstream Renewable Power estimates that during construction the Neart Na Gaoithe (NnG) wind farm will create around 500 direct jobs, support hundreds of indirect jobs and generate an estimated £540 million in contracts for Scottish businesses.
Once operational in 2021, the company says it will also create around 100 direct, permanent jobs and bring an additional estimated £610 million in revenue into the regional economy.
That's aside from the environmental benefits of the 450MW wind farm generating sufficient electricity for around 325,000 homes, or the equivalent of the domestic properties in a city the size of Edinburgh.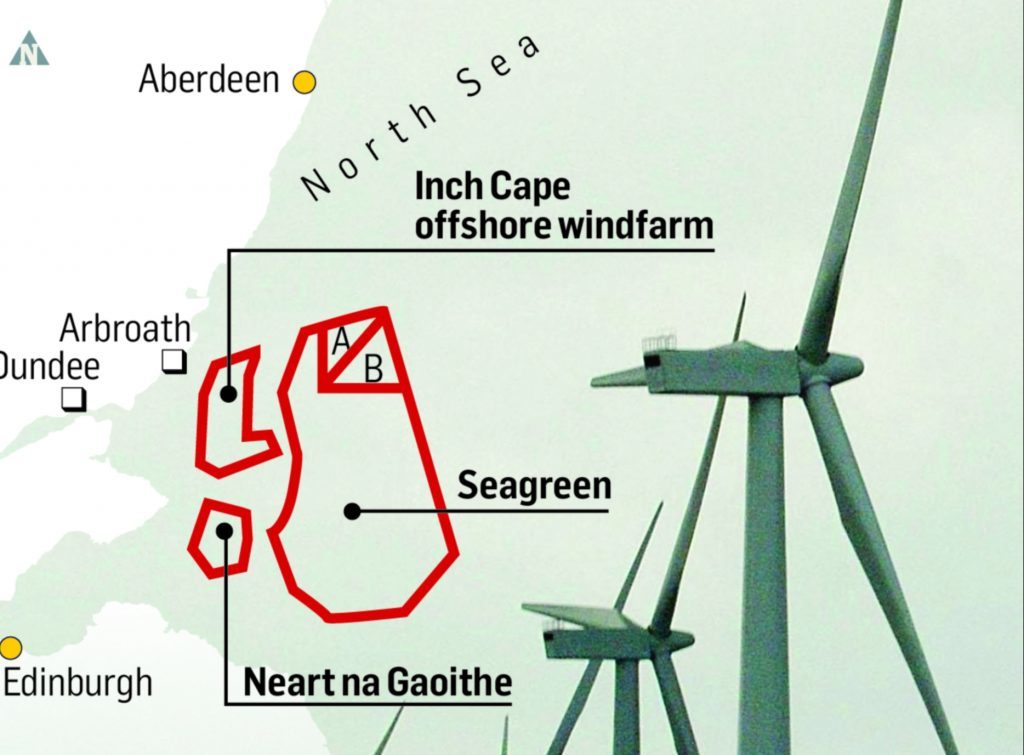 But in an interview with The Courier, Andy Kinsella, Chief Operating Officer at Mainstream Renewable Power, has warned that this could all be jeopardized if the RSPB decides to appeal directly to the UK Supreme Court despite their application having recently been rejected by Scotland's highest  court.
The project – and two other nearby arrays proposed by Inch Cape and Seagreen with a collective development value of circa £10 billion – have been in limbo for more than two years after the RSPB launched a court action to overturn planning permission granted to the developers by Scottish Ministers.
RSPB Scotland initially won its case but the decision was overturned in May in a ruling presided over by Scotland's most senior judge, Lord President, Lord Carloway.
RSPB Scotland is concerned about the consent process as well as the impact of the proposed arrays on puffin colonies and other bird life in the vicinity.
In June the bird conservation group lodged an application with the Inner House of the Court of Session seeking leave to appeal that decision to the Supreme Court, but that request was denied last month, giving the charity until this Wednesday to decide whether to appeal to the UK Supreme Court directly.
Mr Kinsella said: "We are calling on the RSPB to respect Scotland's consenting process and the recent court decisions and abandon any further proceedings.
"For all the environmental and economic reasons set out, this project should be allowed to go ahead so that we can bring NnG into construction in 2018.
"This is a £2bn investment. We've had that money lined up and ready to go for 2.5 years.
"The only thing preventing us from reaching financial closure on this and starting construction is the RSPB challenge.
"If they go to the Supreme Court, it doesn't mean the Supreme Court will accept that they give them leave to appeal.
"But if they go to the court, and it is accepted, it will lead to another minimum delay in the project of a year and there's also the danger that if the RSPB don't get the right result from their point of view in the Supreme Court that they could appeal it further to Europe which could take years.
"They've had their fair day in court and they should let the project go ahead."
If the RSPB do not appeal, Mainstream says it is ready to start construction in the first or second quarter of next year, with the wind farm at full output by October 2021.
According to Mainstream, the potential economic benefits for towns and cities on Courier Country's east coast could be massive with construction opportunities over four years and maintenance and operations work over 25 years.
The developer predicts that Montrose could benefit from up to 100 construction and 100 operations and maintenance jobs; Dundee could see up to 200 construction jobs (turbine assembly, construction logistics, construction base and foundation logistics) plus 100 operations and maintenance jobs; Methil could see up to 500 construction jobs (foundation fabrication and logistics and construction logistics) with Rosyth set to gain up to 200 construction jobs (electrical substation and construction logistics).
The Mainstream project will see between 47 and 56 turbines installed at the NNG site off Fife Ness, which is 60% fewer than would have been five years ago.
The company said the reduction was as a result of technological advances in the intervening years.
RSPB Scotland, which generally favours the development of wind farms as a method of combatting climate change, told The Courier it is still considering its next steps ahead of the Wednesday August 16 deadline and was unable to discuss the matter further for legal reasons.
However, The Courier understands that the charity would regard an appeal to the Supreme Court as a "big call" and it recognises this would have significant implications.
The charity said previously that while disappointed by the Court of Session decision it was not wholly unexpected.
The existing consents, if implemented, could have an unprecedented impact on Scotland's breeding seabirds, the charity says.
According to the government's own figures, the cumulative impact on birdlife from the three proposed wind farm arrays in the region are the death each year of  1169 gannets, 1251 puffins and 100 kittiwakes.
This would be through a combination of birds colliding with turbines and birds starving to death as they are deterred from visiting their traditional feeding grounds.
RSPB previously expressed hope that by continuing to work with all the developers they would be able to reduce those impacts.
It also remained concerned, however, about the ministerial process.
Anne McCall, Director, RSPB Scotland, said previously: "The issues under consideration by the court go beyond simply the impacts of multiple developments on important seabird populations and explore wider issues, we therefore must consider the implications of the decision for all aspects of the case."
North East Fife MP Stephen Gethins, whose constituency includes important bird colonies on the Isle of May, said: "Scotland has hit the natural lottery twice first with hydrocarbons and second with Europe's best offshore renewables potential.
"Given our responsibility to tackle climate change and provide a sustainable environment for future generations it is important that we develop this green energy potential.
"That will be good for the economy in terms of jobs and investment and developing expertise that we can export in this exciting industry as well as providing a responsible and reliable source of energy.
"However any developments should be in the right place and provide benefits to the local communities affected."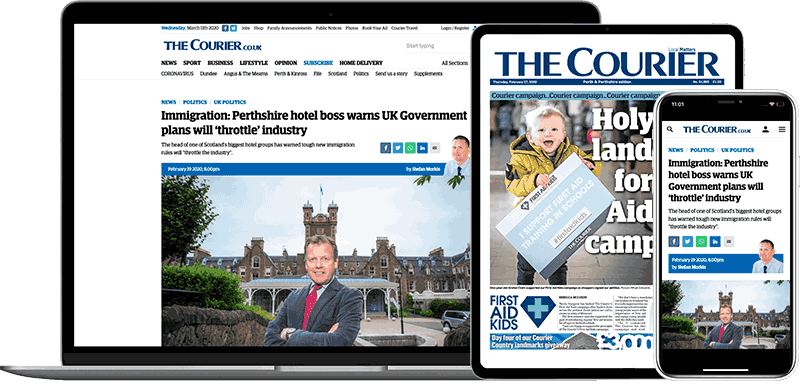 Help support quality local journalism … become a digital subscriber to The Courier
For as little as £5.99 a month you can access all of our content, including Premium articles.
Subscribe