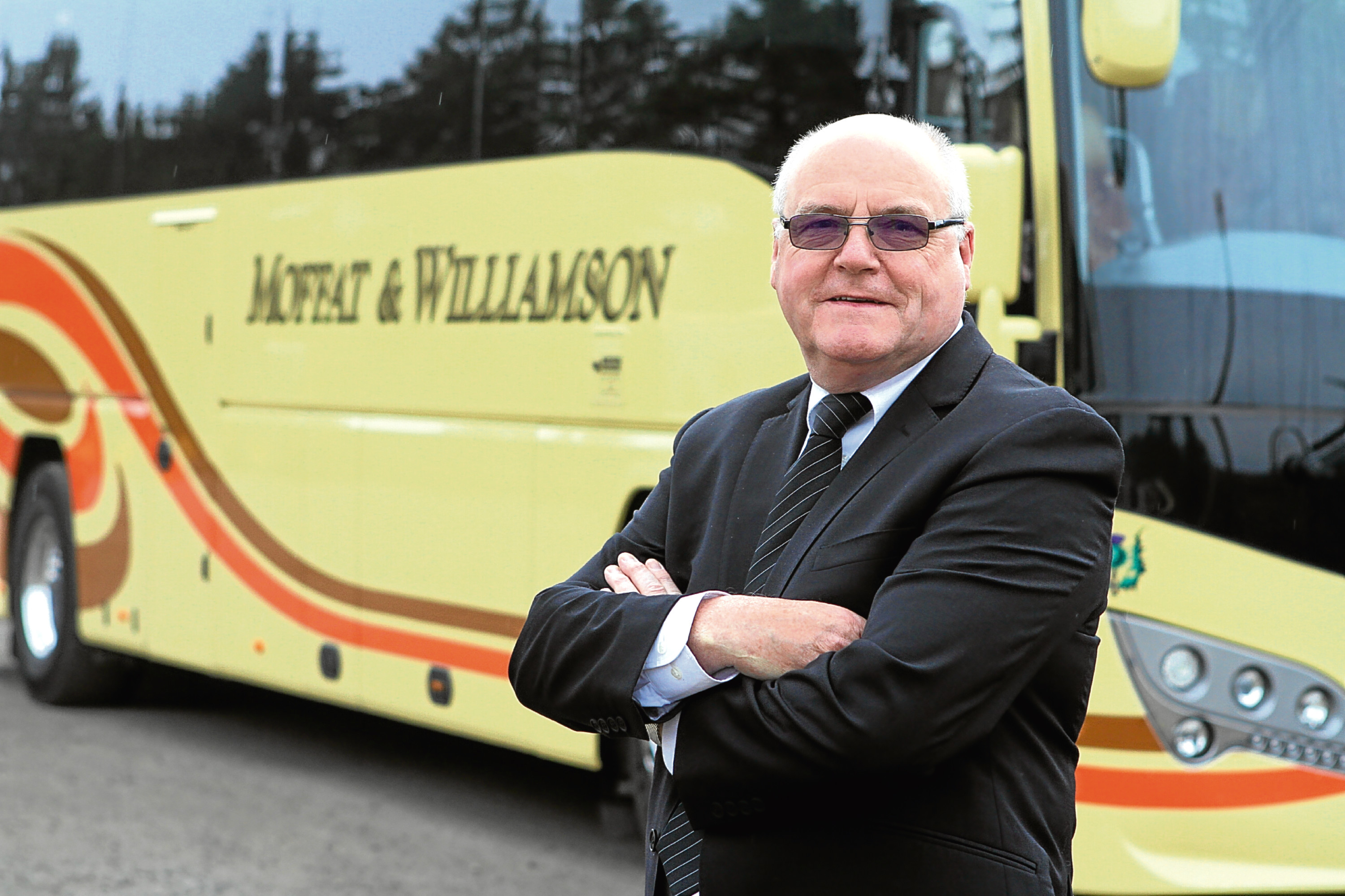 Fife bus and coach operator Moffat & Williamson saw its profits almost quadruple last year.
New filings at Companies House show the business produced revenues of £4.5 million in the year to November 30, an improvement on the £4.26m of a year earlier.
Profits also pushed ahead with a pre-tax return of £231,607, up from £102.187 in 2015.
A tax credit in the year of £165,686 took the company to an over all profit for the year of £397,293, almost quadruple the outcome of the previous year.
The group operates out of two sites at Glenrothes and Newport-on-Tay and has a private hire operation and a service bus network.
A significant proportion of the group's work comes from local authority contracts with Fife Council, with school buses being a mainstay.
In his strategic report to the accounts, managing director George Devine said the group had invested to modernise its fleet and cut its carbon footprint.
"In the year 2015/16, the company purchased seven new environmentally friendly service vehicles and are about to take delivery of two new coaches to enhance an already impressive coach fleet," Mr Devine said.
"Furthermore, improvements are being made to the Glenrothes depot and a new Ticketer ticketing system was installed in all service buses."
The company currently operates a total fleet of 72 vehicles and carries a workforce of around 100 staff.
Mr Devine said issues in the prior year with higher than anticipated insurance and repair costs had settled down in 2016 to more normal levels.
He said the company's improved peformance had continued into the current financial year and it was taking advantage of new opportunities – including making its first foray into the Dundee market with two service routes to Mill O'Mains and Broughty Ferry.
Mr Devine said the company would assess other tenders as they arose.
"We are just continuing on from where we were last year,"he said.
"We are eight months into this year, we are still busy and things are looking reasonable.
"The bulk of our business is local authority contracts and the service network, which has been quite good and year-on-year is holding its own."
Moffat and Willamson has operated as a single entity since 1978.
It was formed when Moffat & Sons of Cardenden and Williamsons of Gauldry – which were both founded in 1945 – amalgamated.