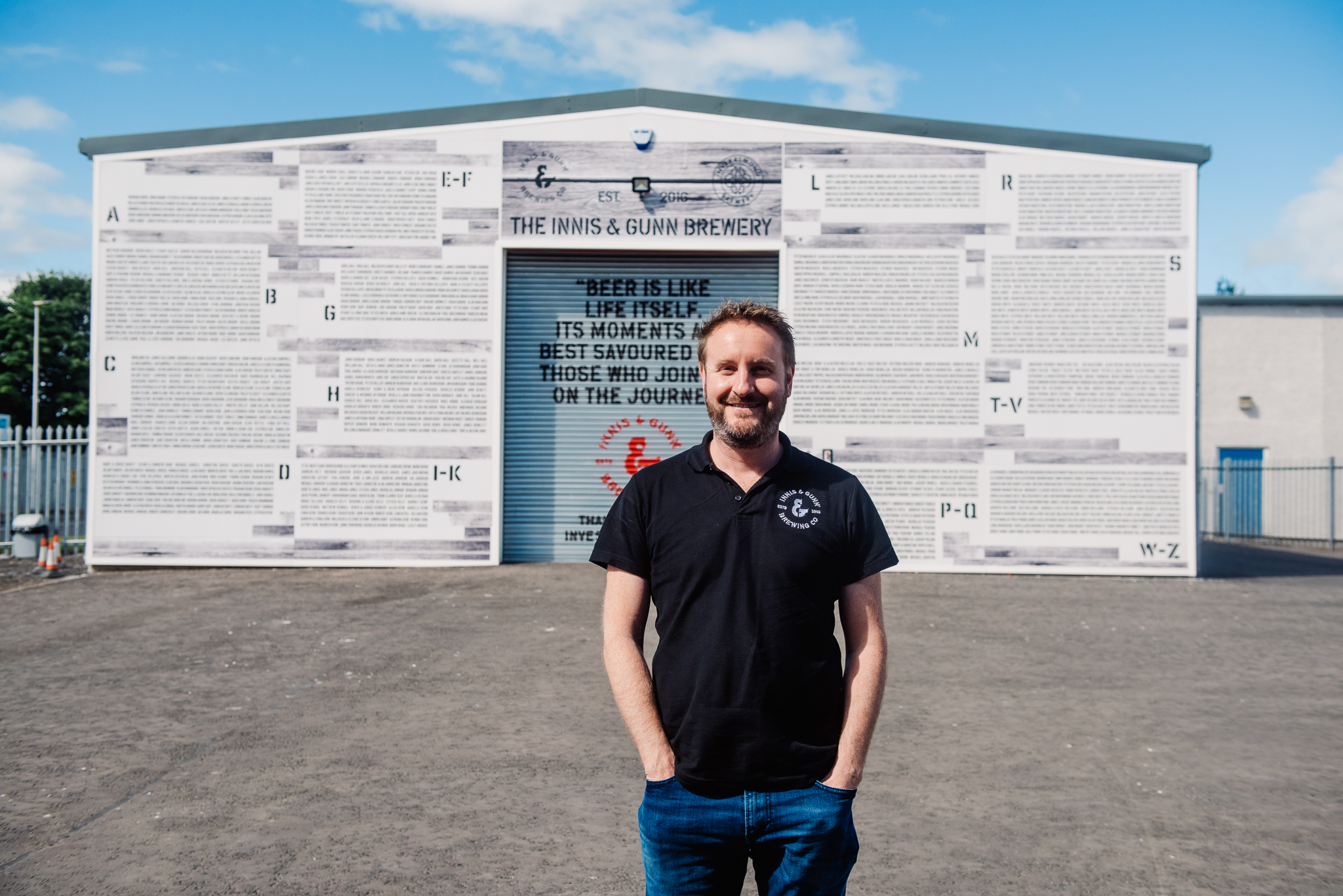 The founder of Innis & Gunn yesterday described a £15 million investment offer as "massively good news" for Perth's Inveralmond Brewery.
L Catterton, the world's largest consumer-focused private equity firm, has launched a bid to purchase a 27.9% stake in the Scottish craft beer brewer.
The brewer is recommending its shareholders consent to the offer, which would value the company at around £54m.
Innis & Gunn acquired Inveralmond Brewery and its brands last year with £3.1m raised from crowdfunding.
Completion of the deal would mean that founder and master brewer Dougal Gunn Sharp will remain the largest single shareholder.
Mr Sharp said the investment would allow the company to accelerate its growth plans.
He said: "The craft beer category is booming globally and this is a hugely exciting opportunity at the right time for us to build strongly on the solid foundations that have been laid to double our 2015 turnover by 2018.
"Our crowdfunding last year elevated the awareness and status of the company. On the back of that we have been considering how to accelerate growth even faster. In the early part of this year we embarked on a process to seek other investment.
"From the very first meeting we recognised L Catterton could not only give us the capital to accelerate the business faster but also contacts and experience."
Mr Sharp said he had been delighted with the purchase of Inveralmond Brewery last April. Since then more than £500,000 has been invested into the Perth complex.
"We bought a tremendous little brewery which has fantastic brands, great people," he said.
"From our perspective it's enabled us to do the type of product development we couldn't do before.
"We have increased the brewery's capacity and size. We have taken additional warehousing space.
"Our strategy is to continue to invest in the brewery to support the growth of our business – investing in the capability as well as the capacity.
"This investment offer is massively good news for our brewery in Perth and for the people who work right across our business because this is about accelerating growth and turning Innis & Gunn into the global craft beer success story we know it can be."
Innis & Gunn Brewing Company Limited generated revenues of £13.1m in the year to December 31 2016, up from £11.8m the year previous.