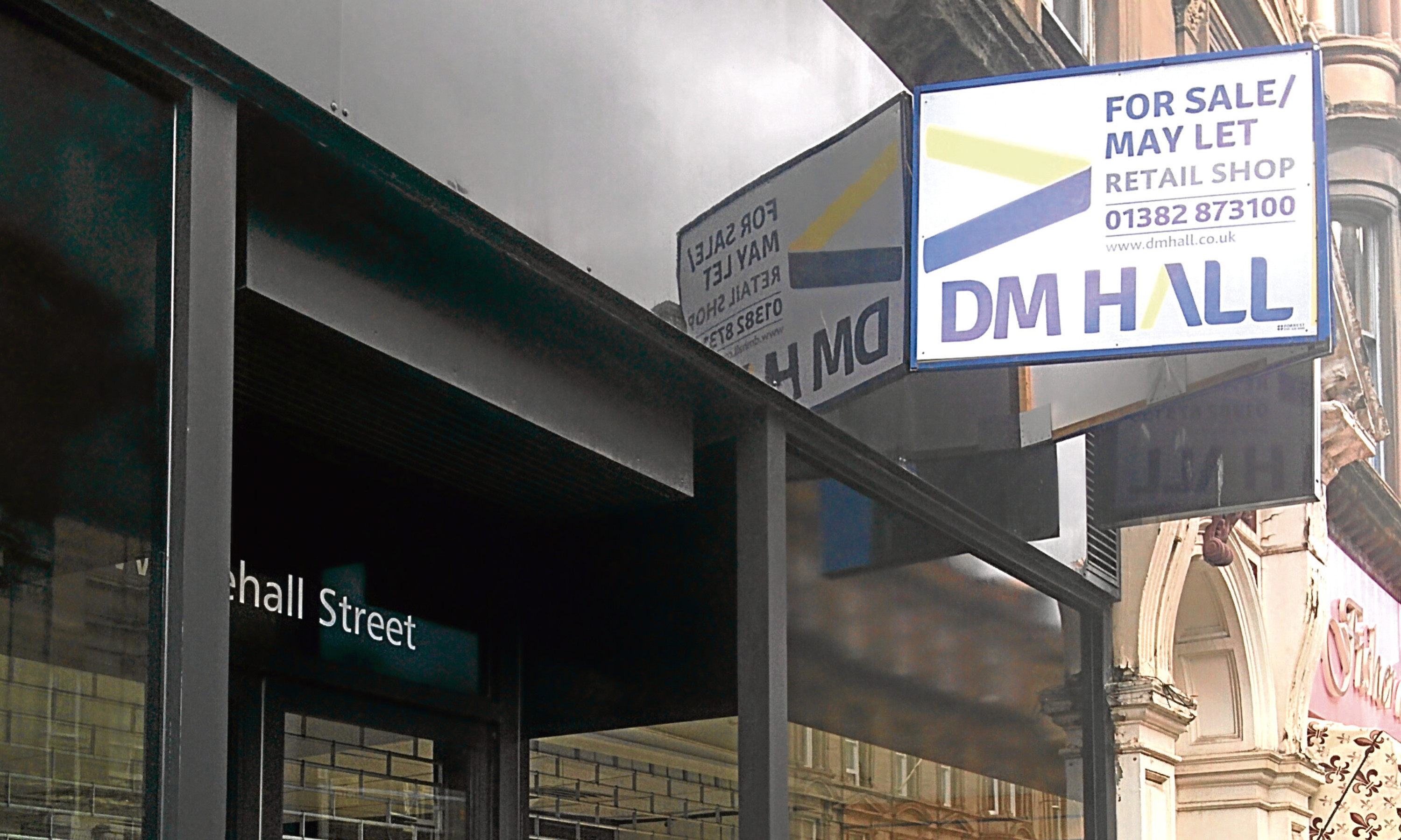 Scottish surveying firm DM Hall has warned of declining confidence in the property market as its annual accounts were published.
The company, whose 26 offices include Dundee, Perth, St Andrews, Kirkcaldy, Dunfermline and Cupar, said it expected "political uncertainties" to continue to impact on the market this year.
The company recorded a 12.8% drop in its profits from £2.83 million to £2.47m for the year ending December 31 2016.
Turnover fell from £15m in 2015 to £14.7m last year.
In their joint report, managing partner Eric Curran and financial partner Alan Patrick said the decline of the oil and gas industry in Scotland had also had an impact on the firm.
They said: "Political uncertainties have affected investor and consumer confidence in the latter half of 2016 and are expected to continue to have a bearing on the property market into 2017.
"Despite this, the volume of home report instructions received by the firm in 2016 has remained consistent with the previous year although instructions for other residential surveys has declined.
"The retention of adequate resources is a challenge currently facing the surveying industry and this has affected the level of commercial agency instructions carried out during the year.
"The firm's results for the year reflect the above uncertainties and the impact that the declining oil and gas sector has had on the Scottish economy with the majority of the 1.8% drop in turnover being attributable to business levels in the north east of the country."
Staff costs at the chartered surveyor were similar to 2015 at £6.3m. Other operating expenses rose from £5.7m to £5.8m.
Turning to the firm's results, the pair added: "Costs have been well managed during the year and show only a small increase on last year.
"The lower turnover is a significant contributor to the 12.8% fall in the year's profit to £2.47m.
"The members, however, consider the results for 2016 and the prospects for the coming year to be satisfactory."
The firm is at the centre of the £1 billion Dundee waterfront project.
DM Hall recently sold a property with a record sum per square foot.
A tiny newsagent, at 499 Lawnmarket in the lee of Edinburgh Castle, sold for a price equating to £3,871 per square foot for the property.
business@thecourier.co.uk