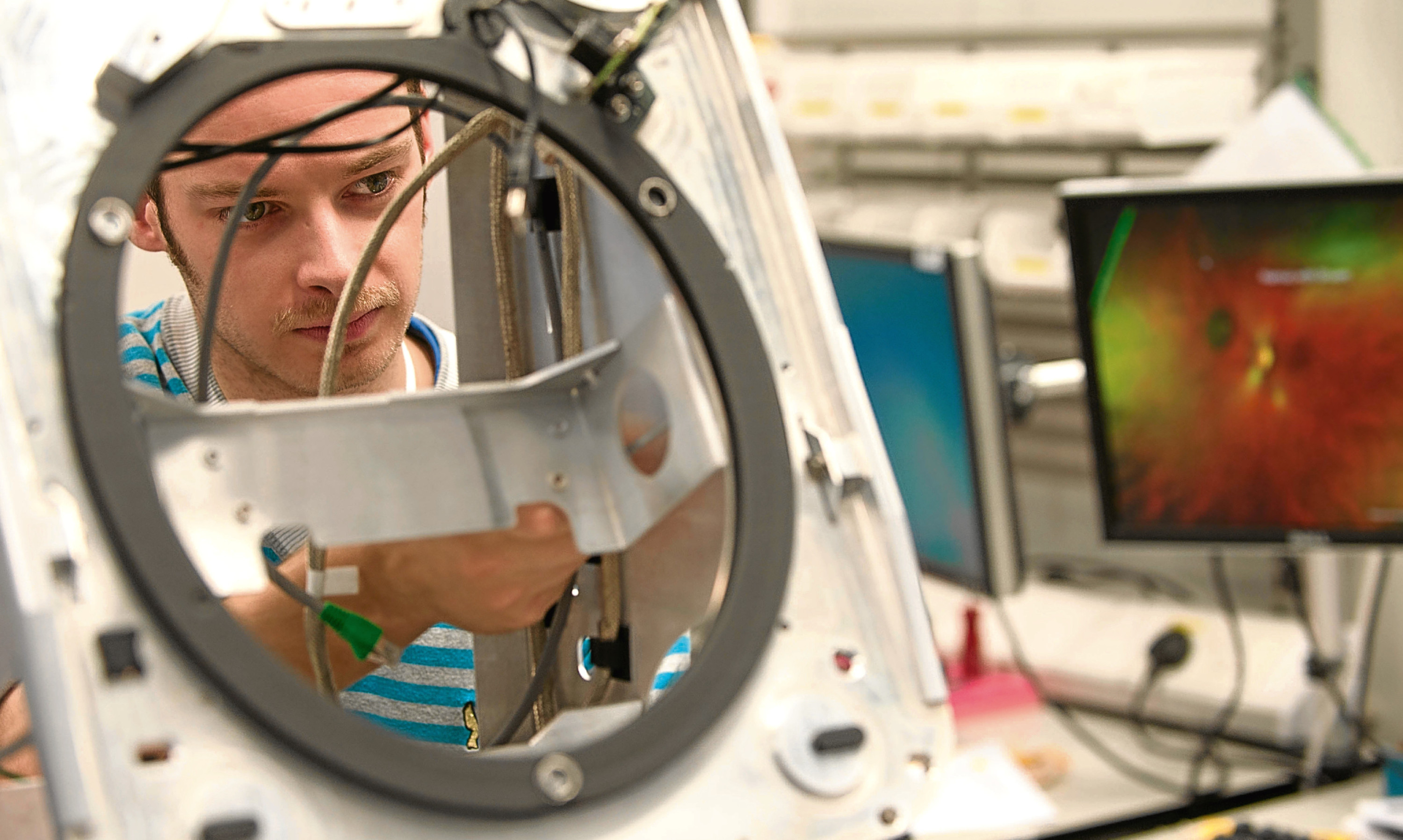 Pre-tax profits at Fife retinal imaging company Optos almost doubled in the first full year of ownership by Nikon.
The Dunfermline firm, whose equipment produces high resolution digital images of the retina, saw its revenue top $100 million for the first time in a year where its production costs reduced.
Turnover for the year ending March 31 was $102.9m, a 26% increase from $81.9m in 2016. Pre-tax profits jumped from $15.8m to $28.8m.
The business, based at Carnegie Business Campus, was bought by the Japanese camera maker for £259m in May 2015.
Its technology provides a bigger picture and more clinical information for the early detection, management and effective treatment of disorders and diseases. These include retinal detachments and tears, glaucoma, diabetic retinopathy and age-related macular degeneration.
Company chief executive Robert Kennedy said profits had increased as a result of "increased intercompany sales, continued production efficiency and product cost reduction".
He stressed the importance of the company continuing to invest in research and development.
He said: "The directors are pleased with the progress being made in terms of the future product roadmap.
"The company continues to invest in the enhancement of our existing products and in the development of a number of new products and software tools.
"The launch of the new products must meet the required specifications, costs and timescales and a key element of this risk continues to be obtaining the appropriate regulatory clearances.
"Product launches also increase the potential risk of inventory obsolescence for the older products.
"The risk that a third party may produce a more advanced product with improved functionality, or a similar device with a significantly lower build costs is constant.
"The company ensures continual investment in research and development, developing the quality and functionality of its products and in the clinical department to demonstrate the clinical efficacy and superiority of its devices."
The company reports its income in US dollars as that is the currency in which the majority of its revenues and costs arise.
rmclaren@thecourier.co.uk