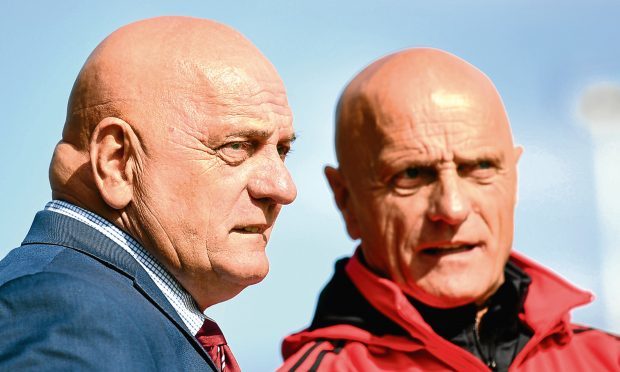 A Fife recruitment specialist and care provider recorded a large jump in turnover last year as it returned to profit.
Avenue Scotland provides staff for the engineering, manufacturing, commercial and care sectors.
Sister company Avenue Care Services operates next door at Dickson Street in Dunfermline.
The business recorded a 40% increase in revenue to £15.3m for the year ending December 31, 2016.
The firm's recently filed accounts show a pre-tax profit of £496,676. In 2015 it recorded a £23,705 loss.
The company is run by Ian Campbell — the assistant manager of Arbroath Football Club — and his wife Rona. Ian's twin brother Dick is the manager of the football club, which won the League Two championship last year.
Mr Campbell described his company's financial year as one of "consolidation" in the recruitment side of the business.
However, the care service side of the company saw considerable growth.
The two sides of the business have been trading separately since April this year.
He added: "The decision to discontinue the logistics operation was taken due to restricted opportunities within this particular market.
"The directors consider the new group structure a positive step to allow both areas to grow and take advantage of a number of opportunities in 2017."
After tax and dividends shareholder funds in the company increased from £145,000 to £403,000.
Mr Campbell started Avenue Care in 2011 after having to find a care service for his late mother.
It led to him personally recruiting a team of carers to provide his mum with the level of care she deserved.
After two years of planning he set up the business, which also has an office in Auchterarder.
Mr Campbell said he expected demand for the businesses to continue this year.
He added: "Although the outlook for the economy offers an element of uncertainty post-Brexit, the key industry sector in which the company is focussed, predicts continued demand."