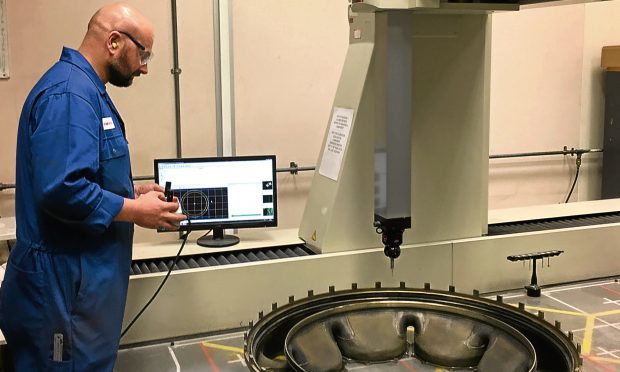 A Dundee turbine components firm has returned to profit after sustaining a seven-figure loss last year.
ATL Turbine Services, based at Baldovie Industrial Estate, saw its turnover increase by more than 30% in the year to June to £5 million.
Pre-tax profits were £126,636 after the company incurred a £1.2m loss in 2016.
CEO Kerr Picken said the company had increased revenues from existing customers by improving its level of service and had also secured new client business in Europe, North America and the Middle East, including a new airline customer.
Mr Picken, who has been with the company since February last year, said: "The combination of our simple business strategy based on delivering fast, flexible and reliable service solutions to our customers, together with the exceptional support of our highly skilled and experienced workforce has given us real and sustainable traction in the aviation and industrial turbine markets that we serve."
The company is enjoying a strong start to the current year which it said will see revenues and profitability continue to grow.
The firm took on an additional eight people during last year and currently employs 65 staff.
All the company's work is carried out from the Dundee site.
Mr Picken added: "Building a secure future for the company by continually striving to deliver real value and improved service experience to our customers is at the heart of everything we do.
"It is particularly gratifying to be adding high quality jobs and training as we build our operational capacity to accommodate our anticipated growth."
ATL has recently been awarded "beneficiary" status in the prestigious aerospace Sharing in Growth (SiG) programme.
SiG is a government funded organisation with the remit to improve the productivity and capacity of the aerospace supply chain in the UK.
This programme which is set to continue for up to four years and valued at up to £1.2m, will assist in ATL's development as it continues on its ambitious growth plan.
rmclaren@thecourier.co.uk