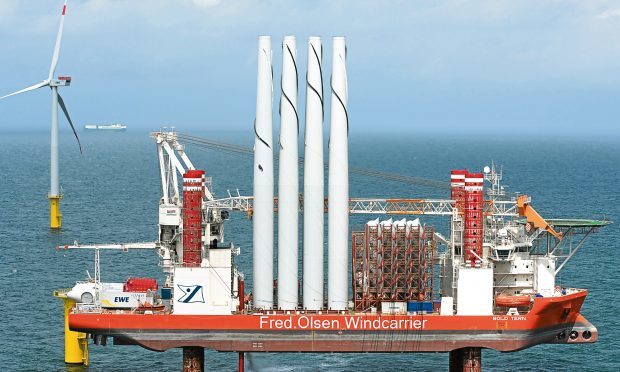 A supply chain body pushing for progress on the £2 billion Neart na Gaoithe wind farm off Fife, has welcomed the UK's new clean growth strategy.
NNG coalition spokesperson Alan Duncan said it was good to see the government putting a low carbon agenda at the heart of its strategy.
"Renewables probably isn't high on the Conservative agenda normally so it is very positive to see this type of policy being put in place by them," Mr Duncan said.
The NNG project and two further major wind farm proposals for the outer firths of Tay and Forth – Inch Cape and Seagreen – are currently in limbo pending the final outcome of a drawn out legal challenge by bird charity RSPB Scotland against the permissions granted to them by Scottish Ministers.
The pro-development coalition of more than 40 potential NNG supply chain firms was set up earlier this year.
Mr Duncan said the cost of wind had halved in two years to a strike price in the latest Contracts for Difference (CfDS) of £57.50 per megawatt hour.
He said the wind industry had responded to a call to reduce its costs and he hoped the UK Government was now holding to its side of the bargain by providing renewed investment for the low carbon sector through the clean growth strategy.
"This is giving offshore wind the recognition it deserves," Mr Duncan said.
"What was said to the offshore wind sector was 'if you hit the cost reduction targets then we will back you' and this plan is vindication of that.
"They have committed another £500 million to CfD and at the £57 strike price that relates to another five to six gigawatts of offshore wind.
"There is now talk of a sector deal for offshore wind in the back of the cost strategy – potentially 10GW of new capacity."