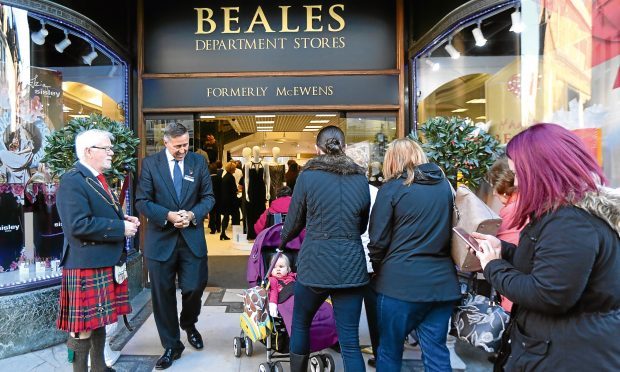 The new owners of the former McEwens department store in Perth acquired the landmark city centre property for £675,000.
The figure is contained within a progress report filed at Companies House by joint administrators Tony Friar and Blair Nimmo of KPMG.
The documents reveal the building was purchased by Panther (VAT) properties Limited, a company based in Potters Bar, Hertfordshire.
The company is a subsidiary of AIM-quoted Panther Securities PLC, a retail, industrial and office properties group chaired by Andrew Perloff.
The veteran businessman is also chairman of sister business Beales, the retailer that has taken over the McEwens building and began trading at the site earlier this month.
Despite the income from the completion of the building sale in September – and more than £35,000 of rent paid in the period between March 24 and September 23 by sub-let tenant Brook Taverner – the administrators do not anticipate all claims against the former McEwens business will be paid in full.
Mr Friar said sufficient funds had been recovered from the property sale to allow a distribution to the secured creditor RBS.
Total monies owed to the bank at the time of the administrators appointment was £3.44 million, made up of a £1.77m loan, £661,440 overdraft facility and a £1m cross guarantee in respect of a related company.
The administrators said they had already made payments totalling £700,000 to the bank and expected to make a further dividend, although exactly how much it will be has yet to quantified.
The administrators also reiterated their expectation that McEwens' preferential creditors – former staff members with outstanding pay claims totalling £116,000 – will be paid what they are owed in full.
However, Mr Friar said unsecured creditors – customers of McEwens with outstanding gift or promotional vouchers – were unlikely to receive a payout.
The administration period is due to end on March 23, 2018, and KPMG said it currently expected all matters to be finalised by that date.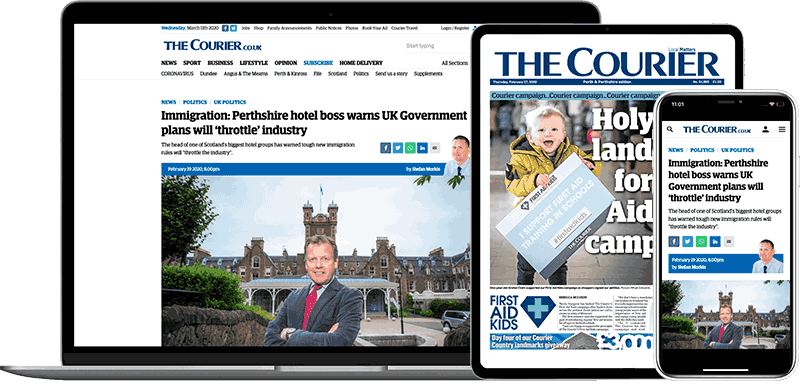 Help support quality local journalism … become a digital subscriber to The Courier
For as little as £5.99 a month you can access all of our content, including Premium articles.
Subscribe