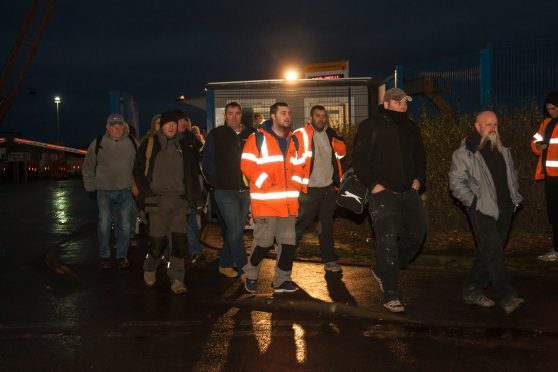 Hundreds of BiFab workers will continue to turn up for work this week despite not being guaranteed a wage for their efforts.
The gesture of goodwill towards the beleaguered Fife heavy engineer came as senior executives spent much of Monday locked in talks with key stakeholders in a desperate bid to give the company some breathing space from its mounting financial woes.
Representatives of Unite the union and the GMB were on hand at BiFab's Burntisland and Methil sites to give support to workers left reeling by events.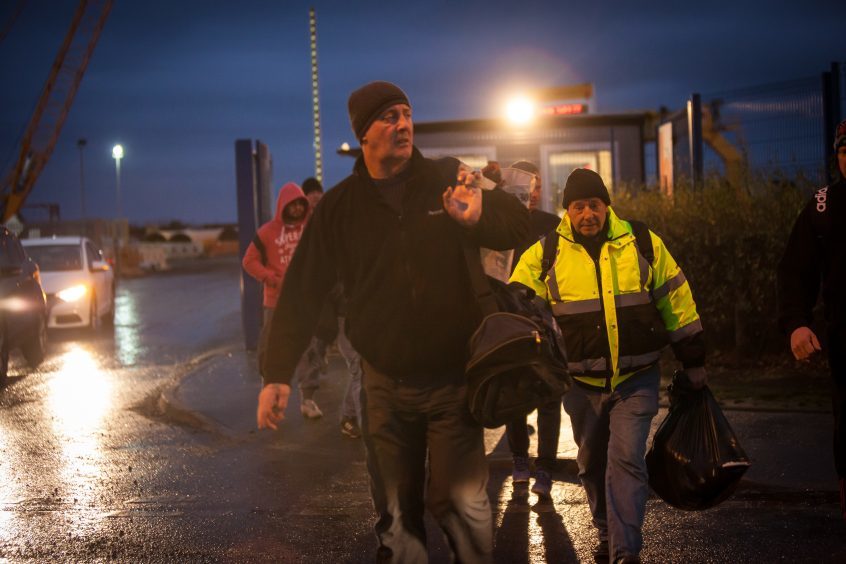 The company, which has a permanent staff base of 251 and which employs a further 1,132 agency workers, has filed a notice of intention to appoint administrators but has not yet transitioned into formal administration.
The move gives BiFab an initial 10-day moratorium period in which to sort out its affairs without any new or existing legal action being taken against it.
BiFab said it had been forced to take the action after being left in a "critical cash position as a result of a challenging situation regarding its ongoing contracts".
It has two principal contracts, both relating to the Beatrice Offshore Wind Farm being developed in the Outer Moray Firth by BOWL, a joint venture by SSE, Copenhagen Infrastructure Partners and Red Rock Power.
BiFab managing director Martin Adam said the directors were doing everything in their power to secure the future of the firm.
He said: "We are very disappointed that we have found ourselves in the current position which has arisen as a result of a challenging situation in respect of our ongoing contracts which have been providing much needed employment locally in Scotland.
"We are seeking a rapid solution with our key stakeholders and the Scottish Executive to our current cash flow position and are hopeful that this can be achieved quickly to secure the future of the business and the 1,400-strong workforce."
GMB Scotland secretary Gary Smith said it was a "critical moment" for the future of BiFab, its workers and the communities supported by the yards.
"Everyone with an interest in these workers, their communities and the welfare of the Scottish economy must pull together now and the Scottish Government must lead this effort," he said.
"This is a viable workforce and these are viable yards – important strategic assets – and they stand ready and able to help deliver the future of Scottish manufacturing.
"Letting these workers and their communities go under is not an option. We've got to battle for BiFab."
Fears for hundreds of energy jobs in Fife with reports BiFab faces administration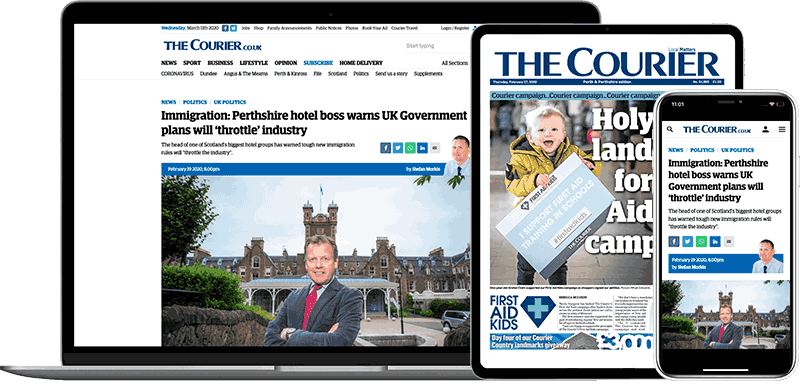 Help support quality local journalism … become a digital subscriber to The Courier
For as little as £5.99 a month you can access all of our content, including Premium articles.
Subscribe