BiFab workers have credited a huge 1,000-strong rally staged in Edinburgh with "raising the spirits" of colleagues.
Employees from the engineering firm, which is in danger of going into administration, took part in the "historic" march on the Scottish Parliament on Thursday.
Scaffolder Jimmy Robertson of Kirkcaldy, who works from the firm's Methil yard, attended the rally with his wife Lee and young son Caleb.
The 43-year-old said the turnout at the rally had been "emotional" and "heartening"
VIDEO: Watch as almost 1,000 BiFab workers take a stand during "historic" Holyrood rally
He added: "We're not getting any pay, we're working right now, we're fulfilling the contract and we're working as normal. And for a thing like this to happen, it raises the spirits.
"It makes me feel that we are going to come to a solution".
BiFab employees have been working without pay since Monday after hearing the firm was facing critical cash flow problems.
Gary Wain of Dunfermline, also a scaffolder, took part as well. The 56-year-old has been a member of the GMB union for 40 years and depends on his job to support his two children.
For more click here.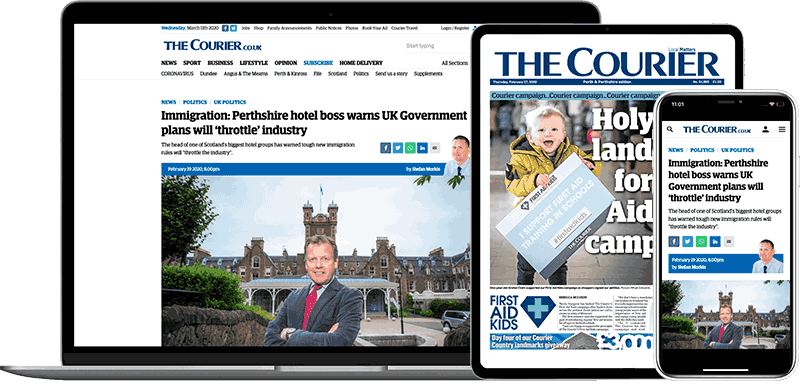 Help support quality local journalism … become a digital subscriber to The Courier
For as little as £5.99 a month you can access all of our content, including Premium articles.
Subscribe