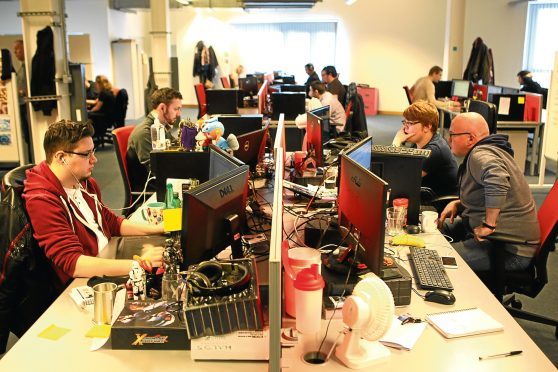 Dundee-based mobile games developer Outplay Entertainment was named Scotland's fastest-growing technology company in the Deloitte 2017 UK Technology Fast 50 awards.
The business — which has produced games such as Angry Birds POP!, Mystery Match, Booty Quest, and Castle Creeps TD — posted revenue growth of 1,904% over the past four years, placing it 11th in the overall UK table.
Outplay Entertainment was co-founded in 2010 by serial entrepreneurs and brothers Richard and Douglas Hare and opened its Dundee studio the following year.
Its games have been downloaded more than 100 million times, with millions of users playing every month.
In 2015 and last year Outplay Entertainment saw revenues more than double year-on-year, and the business said 2017 is going to be another year of strong growth.
Douglas commented: "The previous company I co-founded was based out in California and, back in 2008, we developed and published a relatively simple mobile game as a launch title for the Apple App Store.
"I saw an amazing opportunity to build on this, but our publisher client base was more interested in big-ticket games.
"The market for mobile games was small and undeveloped, but I knew it would soon grow.
"Realising we needed to set up a new business, we looked at several locations to set up Outplay Entertainment."
He added: "After talking to Scottish Development International and Scottish Enterprise we decided to move back to Scotland and, given its long history in gaming, settled on Dundee.
"We started small and built on our initial success.
"We're very bullish about the future and, after two years of double-digit growth, 2017 has been another exciting period for the company.
"Picking up the Fast 50 Scottish award is further proof that we're heading in the right direction."
Garry Tetley, private markets partner at Deloitte Scotland, said: "Outplay Entertainment is a great example of the new kind of entrepreneurial business emerging in Scotland – international, focused on technology, and ambitious.
"The company featuring so prominently in the 20th edition of the Fast 50 is also a further vote of confidence in Dundee's burgeoning games industry.
"The team deserves a huge congratulations for what its achieved in such little time."