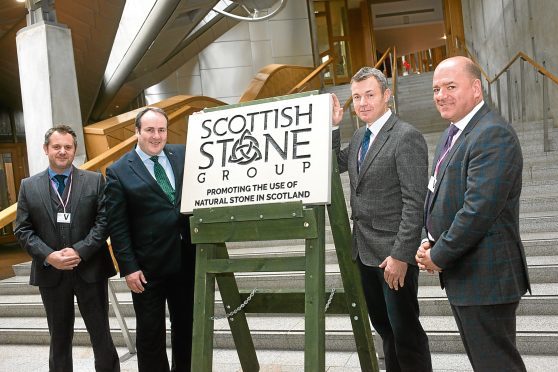 The industry leaders of Scotland's stone sector have joined forces to promote the use of the material in Scottish buildings.
Monikie-based Denfind Stone is one of the founder members of the Scottish Stone Group, which has also been backed by Hutton Stone in the Scottish Borders and Tradstocks in Stirlingshire.
The three companies together employ more than 100 staff – the majority of the approximately 160 people employed in the stone quarrying and processing industry in Scotland.
Scotland has more stone buildings per head than any country in the world but currently around 85% of stone used in the country is imported.
The group seeks to increase the use of stone processed in Scotland.
Brian Binnie, who founded Denfind Stone with his wife Alison, said: "We want to promote the use of indigenous natural stone and grow the industry, creating more jobs and apprenticeships in Scotland as well as promoting an important environmentally sustainable material.
"The stone sector itself has an important role to promote the industry and outline the benefits of using local stone but we also need political support and understanding of the realities facing our industry.
"We have a quality product and compelling argument for using indigenous stone and we hope our elected representatives see its worth and help us grow the industry."
The latest figures show that the value of stone imported into Scotland is approximately £40.5m and more than £400 million in the UK.
The Scottish Stone Group highlights the environmental benefits of the use of natural stone, which doesn't require a lot of processing, and claims it is the best value of any building material in terms of life costs since it should last for hundreds of years.
They add that a vibrant stone processing industry has a vital role in preserving the historic built heritage.
Representatives from each company met with the minister for business, innovation and energy Paul Wheelhouse at Holyrood to highlight their campaign.
Mr Wheelhouse said: "Scotland has a long, proud history of stone production, as exemplified by our unique built heritage.
"A resurgent stone industry not only has a role to play in maintaining our existing building stock, but has much to offer in terms of providing a modern sustainable building product."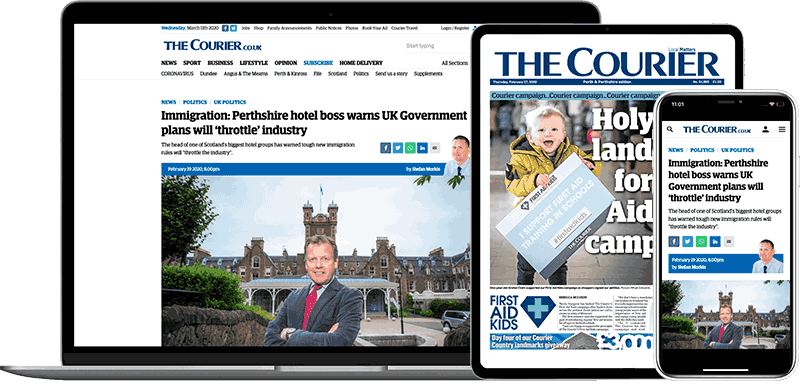 Help support quality local journalism … become a digital subscriber to The Courier
For as little as £5.99 a month you can access all of our content, including Premium articles.
Subscribe