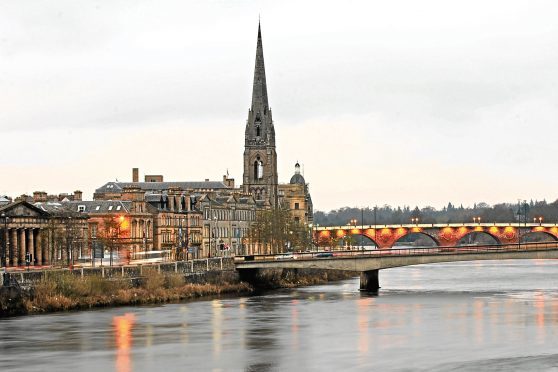 Perth and Kinross and Dundee will see thousands of new jobs created this year, according to an economic report published today.
The latest EY Scottish ITEM Club forecast predicts that total employment in Perth and Kinross will rise by 2,500 jobs this year, equivalent to 3.3% growth.
In Dundee, it is predicted there will be a net increase of 1,500 jobs in 2017, growth of 1.9%, with more positions created in the accommodation, food services and communications sectors.
However, the report, which analyses the future fortunes of Scotland's seven cities, predicts jobs growth will slow in the next three years.
An net increase of just 100 jobs in Perth and Kinross between 2017 and 2020 is predicted as "spending cuts are likely to cause job losses in the public sector" on top of contractions expected in the manufacturing and agricultural sectors.
In Dundee jobs growth is expected to slow to 0.2% per annum for the three year period due to "notable job losses in the health and social care and manufacturing sectors" which will offset gains made elsewhere.
Nationally the pace of jobs growth this year is put at 2.6% in Scotland compared to 1.3% in the UK.
The analysis predicts the increase in Scottish jobs will slow to 0.4% in 2018 and stagnate the following year before showing a slim 0.1% increase in 2020.
Gross value added (GVA) — the measure of the value of goods and services produced in an area — in Perth and Kinross is estimated at 0.4% this year, and then 1.5% annually from 2018 to 2020.
Dundee's GVA will be 1.9% this year before slipping to 0.4% for the following three years, the report predicts.
Mark Harvey, EY Senior Partner for Scotland, said: "Perth and Kinross is performing well with annual economic growth predicted to more than treble through to 2020.
"While output growth in the area's fastest growing sectors — science and technical, information and communication — will offset the predicted decline in public administration there must be a concerted effort develop more business activity, create more jobs and further economic success locally.
"Dundee is forging a new future with the waterfront redevelopment, the arrival of the V&A and setting out ambitions of becoming a centre for oil and gas decommissioning.
"The city is setting an example for the other cities to distinguish themselves in order to improve future economic performance."
Scotland's GDP growth is forecast to match the UK's next year at 1.4%.
rmclaren@thecourier.co.uk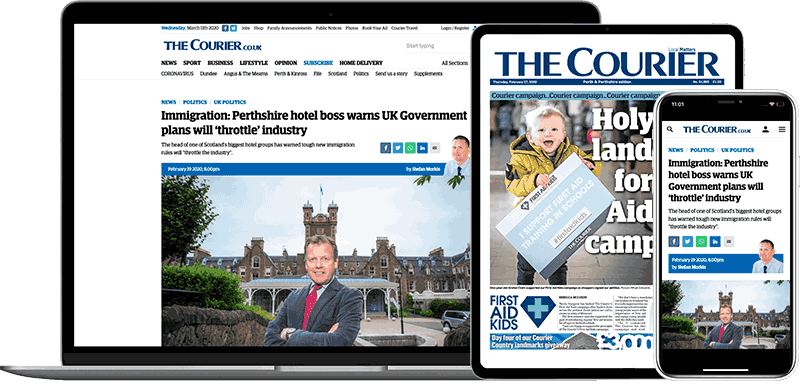 Help support quality local journalism … become a digital subscriber to The Courier
For as little as £5.99 a month you can access all of our content, including Premium articles.
Subscribe