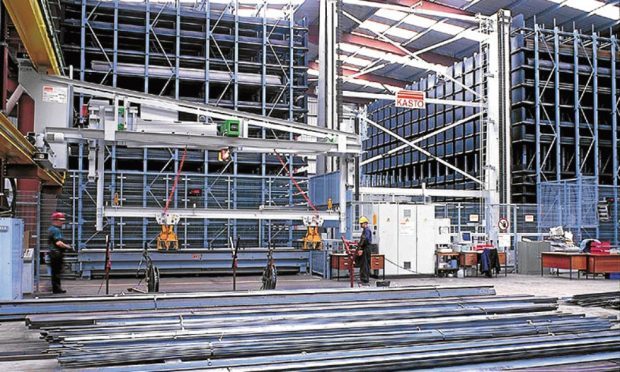 Scotland's largest steel stockholder Brown & Tawse saw a return to profit last year after a rise in the price of the commodity.
Turnover in the Dundee-based company rose by 11% from £14.5 million to £16.1m for the year ending April 2.
The firm, which is based at West Pitkerro Industrial Estate, recorded a pre-tax profit of £648,000.
The previous year's pre-tax loss of almost £291,000 was put down to exceptional expenditure.
Last year £99,000 was spent on capital investment, compared with £1.1m in the 2015/16 financial year.
Director Ian Harding said: "The increase in turnover was primarily due to a rise in steel prices over the financial year.
"Gross margins were 34.8% of sales, compared to 32.5% in the previous period, reflecting the ongoing success achieved in improving our sourcing of steel products, coupled with a general rise in steel prices.
"Operating profit was £597,000. The directors believe this is a creditable outcome for the financial year.
"Indeed, the company has out-performed many of its peers in the stockholding industry by reason of its broad customer base and lack of concentration in a narrow range of market sectors."
The company's stock balances increased in value by 21% due to the rise in steel prices.
Shareholder funds increased to £4.6m from £4.2m.
Mr Harding said the company expected the strong performance to continue this year.
He added: "Since the end of the 2017 financial year, steel prices have generally held reasonably steady.
"In the autumn of 2017 there have been indications that steel prices will again start to rise up to the turn of the calendar year.
"Demand continues to be steady and, with increasing market prices, the directors are expecting a satisfactory trading result in the 2018 financial year."
Brown & Tawse was formed in 1881 at Exchange Street in Dundee. It moved to its current purpose-built premises in 1999.
With a workforce of 80, the firm has a branch in Aberdeen as well as a base in Leeds.
It can provide a full range of on-site value added services including sawing, drilling, plasma and laser-cutting, shotblasting and painting.
It is a wholly-owned subsidiary of Steelstock UK Ltd.
rmclaren@thecourier.co.uk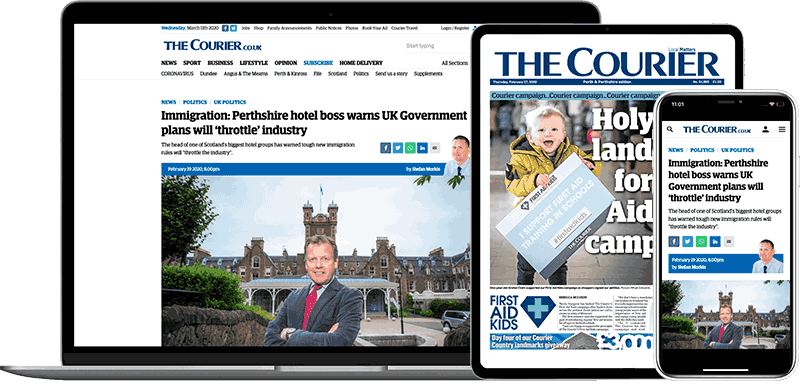 Help support quality local journalism … become a digital subscriber to The Courier
For as little as £5.99 a month you can access all of our content, including Premium articles.
Subscribe