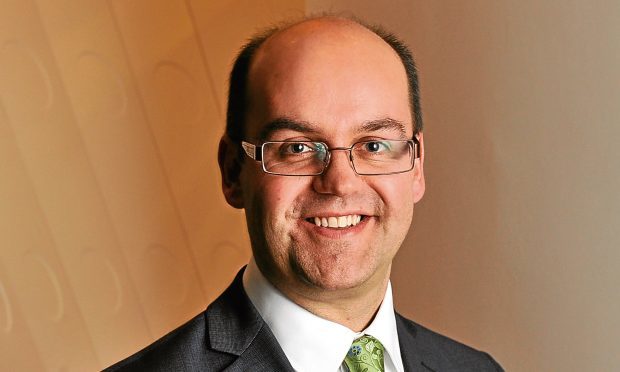 Scottish retailers are going through a "significant transition" as they adapt to lower footfall, rising costs and thinner profits.
Scottish Retail Consortium director David Lonsdale said shoppers benefited from stiff competition and falling prices in 2017 while retailers faced a "testing period".
He said the coming year could hold brighter prospects if real wage growth continues and there are increases in employment and population.
"Retailers are working ever harder to maintain let alone grow sales and are responding positively to the challenges that profound structural change brings through innovating and becoming more productive, by investing in new online and logistics capabilities and a higher skilled workforce," Mr Lonsdale said.
"Prospects for Scotland's retailers are ultimately determined by the state of the economy and their own ability to seize on the opportunities that arise.
"The predictions from the Scottish Fiscal Commission for measly economic growth, productivity and household disposable incomes over the next few years are deeply concerning, more so as Scotland's economy has recently underperformed the UK as a whole.
"This reinforces the need for a far greater emphasis on policies from the Scottish and UK administrations which will help firms to invest and which support consumers."
Mr Lonsdale said Brexit could have a "profound" impact on the goods retailers import and stock, the products consumers buy and the prices they pay.
He said consumers should be first in the Brexit negotiations and described securing a lasting tariff-free trade deal with the EU as "imperative".
He also called for increased private sector investment to stimulate growth.
"The switch to using the CPI measure of inflation for next spring's uplift in business rates is a positive step, but government-imposed costs continue to escalate and are increasingly difficult to absorb," Mr Lonsdale said.
"This results in firms diverting cash and resources away from growing the business.
"Added to this is the squeeze on family finances, set to be challenged further in the year ahead by increases in council tax and higher statutory pension contributions.
"If government fluffs the opportunity to bear down on the costs of doing business and the cost of living over the coming year, then it risks failing to stem the decline in retail jobs and shops, especially in our more economically fragile communities.
"Every policy should be tested against a simple benchmark – will it make Scotland the best place for retailers to invest and expand?"
business@thecourier.co.uk