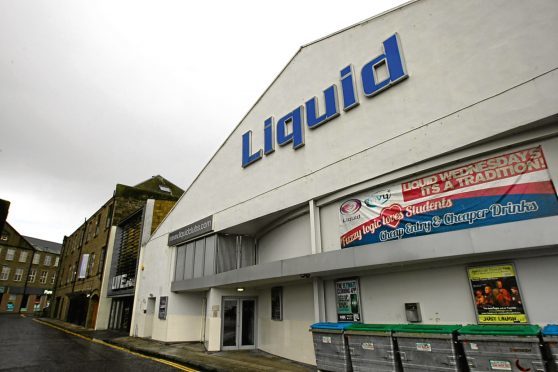 The operator behind Dundee's largest nightclub recorded a loss last year as it undertook a major investment programme on its estate.
The Deltic Group, which previously traded as the Luminar Group, operates Liquid nightclub in Dundee and 56 other late night bars and clubs across the UK.
Its turnover for the year ending February 25 2017 was £102.2 million, an increase of £1.4m on 2016.
Deltic logged a pre-tax loss of £1.5m compared to a pre-tax profit of £7.9m the previous year and the group's earnings before interest, taxes, depreciation and amortization declined by 2.3% to £13.2m.
In the accounts, director Alex Millington said the company's performance had been affected by a warm summer last year.
He said: "A number of factors led to this, including local competition, a warm and therefore a quieter summer and a refurbishment programme that was delayed as a result.
"Due to this, a number of early doors offers and wet-led promotions were introduced in the period, effecting total gross profit but reinvigorating admissions growth thereby ensuring the health of the business and building a re-geared platform for future growth."
During the financial year £9.4m was spent on refurbishments and Mr Millington expressed the board's view on the importance of investing in their clubs.
He said: "Fundamental to running a successful late night operation is the investment in the estate, including its management and staff and the consumer experience.
"Four years ago the average age of the estate since refurbishment was in excess of six years which in the board's opinion will have contributed to a declining trading performance.
"The group is targeting an average payback time of two years for investment in its venues, with the board requiring a minimum 40% ROI for any capital projects on the existing estate and 33% ROI on new developments to ensure sufficient profitability is generated from any investments.
"By the end of 2016 three quarters of the estate has undergone major refurbishment, many have been rebranded, with all units refreshed with investment in new fixtures and fittings."
He said that fear of terrorism attacks, licensing issues and an economic downturn could impact on the business in the future.
rmclaren@thecourier.co.uk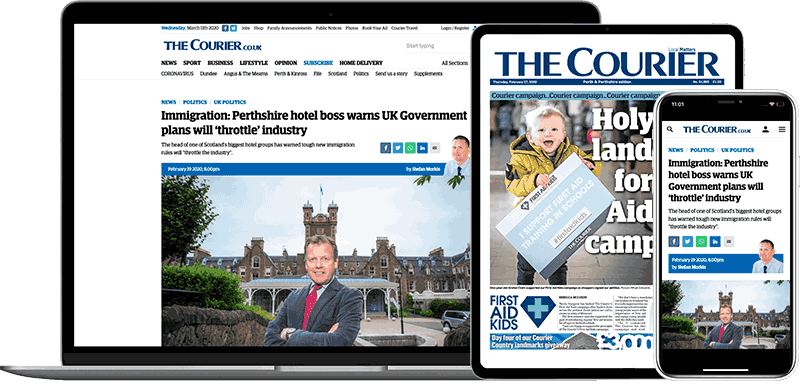 Help support quality local journalism … become a digital subscriber to The Courier
For as little as £5.99 a month you can access all of our content, including Premium articles.
Subscribe