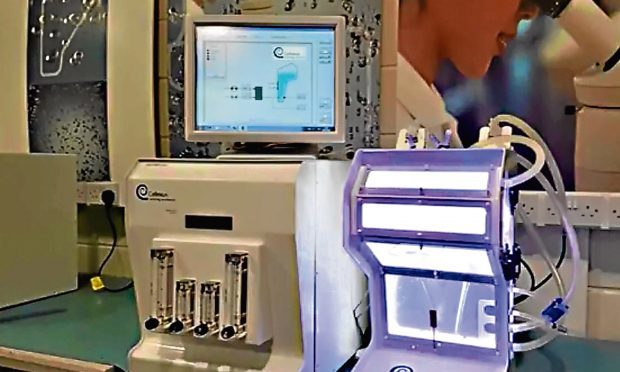 A group of investors are hoping to give a failed Dundee biotech company a new lease of life after buying its assets out of liquidation.
Cambridgeshire-based Cellexus Limited moved to Dundee in early 2015 to take advantage of opportunites arising from the established life sciences cluster in the city.
The company continued to develop its patented cell culture bioreactor technology after establishing its base at Camperdown Industrial Estate, but was forced to call in liquidators in September.
Filings at Companies House show administrators FRP Advisory put an estimate of £17,501 on the the realisable assets of the defunct business at that time.
The estimated deficiency with regards to creditors was £39,088.
The technology assets of the business have now been sold and a new company – Cellexus International Limited – formed to take forward development.
Company secretary Gavin Hands said the new business was already making progress both with the development of the bioreactor platform and with generating new marketing materials and sales prospects.
He said the next stage for Cellexus International was to look at raising new funding to help support the company's growth.
"What we are doing is taking the equipment they (Cellexus Limited) have developed to the market effectively," Mr Hands said.
"There are some areas of research that we want to pursue and we want to evaluate further usage of the equipment.
"We are also just about to push the button on a fundraising package where we will be looking to raise between £500,000 and £750,000.
ghuband@thecourier.co.uk