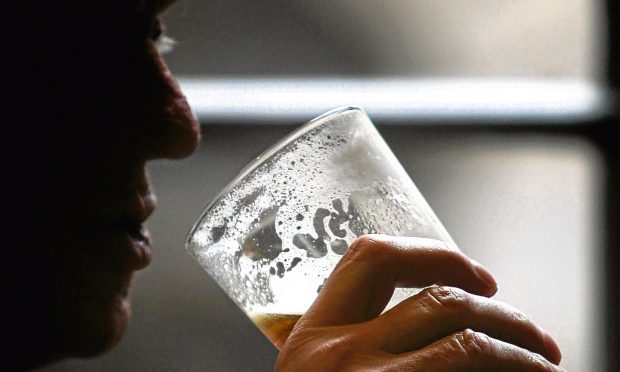 The majority of licensed premises in Scotland have reported a fall in festive trading.
The half-year report by the Scottish Licensed Trade Association (SLTA), who surveyed more than 600 premises, showed a mixed picture of Scotland's food and drink sector.
There were encouraging signs of growth, with 39% of businesses reporting sales increases during 2017.
However, this was offset by poor festive trading, with 53% of outlets saying sales were down at Christmas and New Year.
Paul Waterson, chief executive of the SLTA, said it was "worrying" that no rural operators reported growth over the festive period.
He said: "Our survey is an indicator of the key challenges facing the wide range of small to large businesses who trade within the wider hospitality sector, covering pubs, hotel groups and late night premises.
"Government legislation, whether this is national or local, continues to be the biggest challenge facing retailers, particularly for rural operators who are often the lifeblood of local communities.
"Worryingly, zero rural operators reported growth over the Christmas and New Year period.
"This is extremely concerning given the importance of tourism to Scotland's economy."
The survey showed that Scottish craft beer and gin were highlighted as potential areas of growth this year.
There were also signs that more retailers were stocking beers, food, spirits and soft drinks from local producers.
Mr Waterson added: "The buzzword in 2018 is to expect growth in anything craft and as a sector we have a massive role to play in delivering Scotland's food and drink strategy."
Rates and labour costs were highlighted as the greatest concern for operators.
Alistair McAlinden, head of hospitality and leisure for KPMG LLP in Scotland, who sponsored the survey, said: "It is encouraging to see that more than a third of respondents have reported growth during 2017 — an improvement on the prior year.
"However, a significant proportion of operators are reporting year-on-year decline, which, together with disappointing festive trading results, is indicative of the headwinds which continue to affect the sector."
rmclaren@thecourier.co.uk