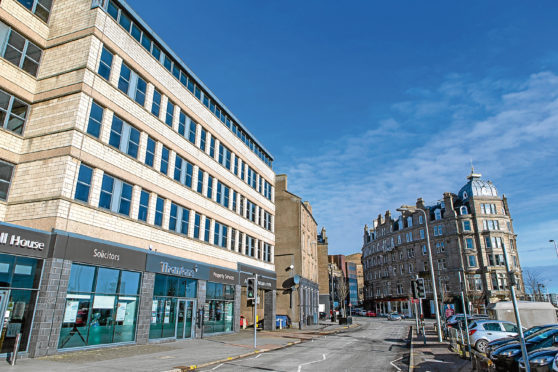 Dundee headquartered legal firm Thorntons Law expects to build profitability in the coming years on the back of a series of bolt-on acquisitions.
New accounts published at Companies House show turnover at Thorntons Law increased by just over £1 million to £23.85m in the year to May 31, 2017.
The group – which is structured as a limited liabilty partnership – also saw profits before members' remuneration and profits shares rise from £4.32m in 2016 to £5.09m in the year.
Revenue and profits increased across all areas of the business with immigration, residential conveyancing and business law being particularly strong, respectively producing rises in work of 38%, 20% and 17%.
The accounts cover the period in which Thorntons moved to strengthen its presence in Fife through the acquisition of Kirkcaldy-based Clarkson Hamilton.
That followed mergers with Steel Eldridge Stewart and Murray Donald in 2014 and the addition of Watts Law to the fold the following year.
"The merger with Clarkson Hamilton on June 1, 2016, further added to the size of the business and saw us offering our broad range of client services in a new location," chairman Colin Graham said in his report to the accounts.
"Our commitment to continuously improving the efficiency of our operational processes has seen profitability improve by 18%
"We remain committed to providing our clients with a full service offering and our business levels remain strong amid cotinued uncertainty insome of our markets.
"The results represent our commitment to invest for the long term and our clear strategy for growth across our business.
"We are confidenct we have a stable platform from which to grow in the short and medium term."
The company's latest acquisition came in September last year when it moved to acquire the assets, goodwill and work-in-progress of administration-hit Fife legal practice Pagan Osborne.
Thorntons said the move for Pagan Osborne had ultimately saved 65 jobs.
"We are still at early stages of integrating the Pagan Osborne business and hope to be able to deliver strength and depth to our new colleagues and clients who came when we completed the acquisition," joint managing partner Craig Nicol said.
Mr Nicol said the latest financial results gave Thorntons the ability to continue to invest in both its workforce and technology platforms.
"Following a significant period of growth we are now focusing on strengthening our full service offering ,which in turn benefits both our long standing and new clients," he said.
"We'll continue to develop all our office locations, in particular Edinburgh as we seek new premises in the capital, as well as targeted development across all of our specialist sectors.
"Our business has continued to grow through the latter part of 2017."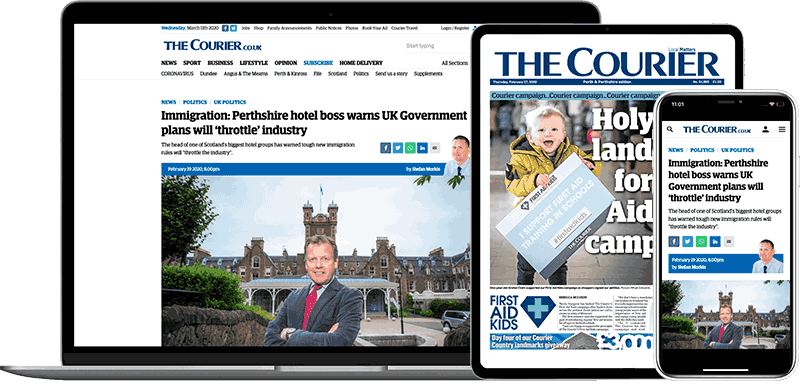 Help support quality local journalism … become a digital subscriber to The Courier
For as little as £5.99 a month you can access all of our content, including Premium articles.
Subscribe