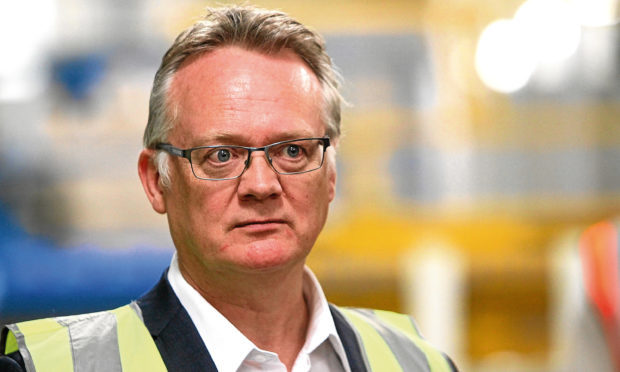 The outgoing manager of Dundee's Michelin tyre plant is to continue to lead the factory beyond his expected departure next month.
It was announced to staff in early March that John Reid would leave the Baldovie facility on May 21 to take up a new position within the global Michelin business.
He was to be replaced by Jonathan Wright – the current factory manager of the group's Stoke site and former head of production at its Ballymena facility – after a short handover period.
However, there has now been a change of heart and Mr Reid has confirmed he will continue to head up the Dundee site for a limited period while technical issues on site are dealt with and stabilised.
Mr Wright is still due in Dundee as expected and will work alongside the senior management team for an interim period before taking over on a permanent basis at a yet-to-be-determined future date.
Mr Reid said Michelin management had asked him to see through a number of changes being made on-site as part of an ongoing investment programme.
One of the immediate technical projects facing the factory is the installation and commissioning of a new multi-million pound piece of machinery.
"We need the factory to get through these major transformations as safely and efficiently as possible," Mr Reid said.
"But when you rebuild a factory from inside out then you can get issues.
"It is all technical but it can impact on the stability of the plant."
Mr Reid said a number of external factors were also affecting the business, including a general reduction in demand for tyres within the European market.
"With volumes reducing and technical challenges it was decided it might not be the right time for a new face to go into the middle of that mix," he said.
"The company has asked me to stay on a little longer and get things settled down."
He added: "At that point it is a more straightforward handover."
Mr Reid has led the Dundee plant – which has almost 1,000 workers – since 2010.
He is credited with saving and reinvigorating the site after it was threatened with closure in the early months of his tenurefollowingr an operational review at Michelin's headquarters in Clermont Ferrand, France.
The transformation saw the Dundee site become one of the best-performing in the entire group and it has since secured multiple rounds of investment from the parent company.
business@thecourier.co.uk