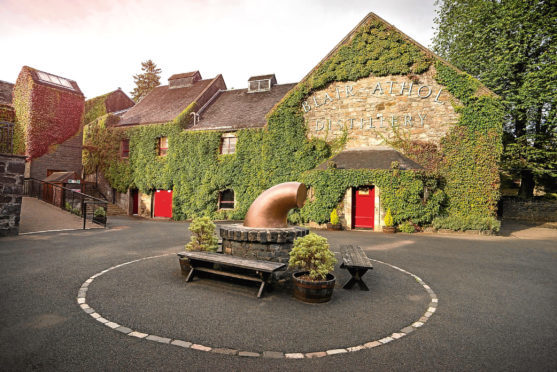 Drinks giant Diageo is to make the biggest single investment in whisky tourism history with a £150 million plan to transform the visitor experience at its Scotch production sites.
The centrepiece will be a state-of-the-art Johnnie Walker centre in Edinburgh that will attempt to bring to life the story of the world's most popular Scotch.
The group will draw on its experience in building the Guinness Storehouse into Ireland's top paid-for tourist attraction in creating the new centre.
Diageo has also pledged to upgrade its existing network of 12 distillery visitor centres over the next three years to capitalise on whisky's global popularity and a major increase in interest in the food and drink sector.
Among the sites in line for an upgrade is the Blair Athol distillery at Pitlochry.
The new investment is in addition to a £35m commitment to re-open the 'lost distilleries' of Port Ellen and Brora.
"Scotch is at the heart of Diageo, and this new investment reinforces our ongoing commitment to growing our Scotch whisky brands and supporting Scotland's tourism industry," Diageo chief executive, Ivan Menezes, said.
"For decades to come our distilleries will play a big role in attracting more international visitors to Scotland.
"I am also delighted we will be able to bring our knowledge and expertise to help the next generation, through mentor programmes and skills training."
David Cutter, chairman of Diageo in Scotland said the investment plan was key to the future of the group's whisky business.
"Over the past six years we have invested over £1billion in building our Scotch whisky production infrastructure to grow exports of Scotch around the world," Mr Cutter said.
"With this new investment, we turn our focus to bringing the world to Scotland.
"This will not only build the Scotch whisky industry it will bring economic benefits to communities throughout Scotland."
First Minister Nicola Sturgeon and Scottish Secretary David Mundell welcomed the investment plan.