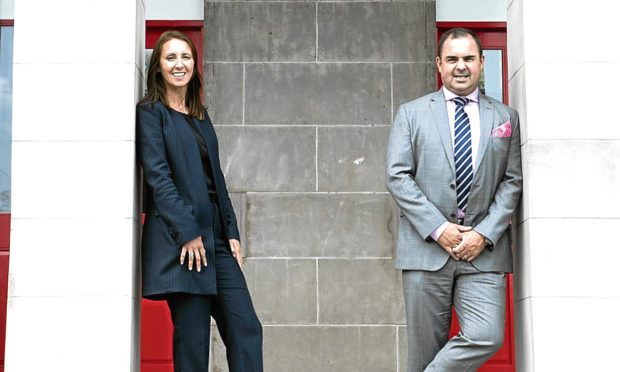 Husband-and-wife serial entrepreneurs Leanne and Graeme Carling have launched a new finance venture aimed at helping companies grow.
The Dundee duo – who have mainly focused on the housing sector during their career through the Carling Property Group, Scotland's largest independent residential landlord – are now heading up new investment house United Capital.
The fledgling firm is already providing support to a small number of initial investments, including Edinburgh-based dental group Dontia and Infinitas Investments of Broughty Ferry.
The firm is now on the look out for further investment opportunities and has challenged the market to "bring the brilliance" for them to back.
"We don't want to take over someone's business or replace the existing board or management structure," Mr Carling said.
"United Capital is all about investing in growth, supporting expansion through acquisition, and then planning an eventual exit from the business leaving it more efficient and profitable.
"We already have a number of potential acquisitions in the pipeline.
"United Capital is keen to connect with like-minded business people – those who are driven, ambitious and knowledgeable."
While the Carlings' are directors, the new business has also brought on board a number of high profile special advisors.
They include high profile US-based entrepreneurs and authors Kim and Robert Kiyosaki, and oil and gas industry veteran Syd Fudge.
Firebrand investor and wealth creation coach Daniel S. Pena – who owns Guthrie Castle in Angus and is founder of The Guthrie Group – is also a special advisor to United Capital.