Plans for a £31 million Centre of Excellence in Angus that will create 100 jobs were unveiled today.
First Minister Nicola Sturgeon announced a £4.9m Scottish Enterprise grant to aid Baker Hughes, a GE company (BHGE), establishing the centre in Montrose.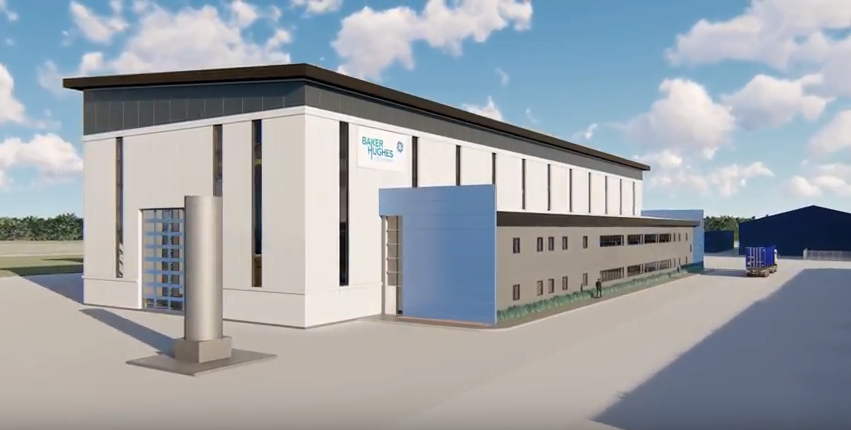 The oilfield services company plans to create a 4000 square meters building and expand a warehouse at its 35-acre Charleton Road site as part of the investment.
The company said the centre's test and assembly, research and development (R&D) and workforce training facilities will be among the most advanced in the world.
The improvement work is currently under way and due to be completed early next year.
It will pioneer state-of-the-art manufacturing processes such as virtual reality tools, industrial 3D printing, and sensor-equipped machine that will enable manufacturing updates and test results in real time and laser measuring devices.
Research and development activities will focus on bringing new technologies to market that reduce costs, enhance productivity and lower the carbon footprint of oil and gas operations in some of the world's most demanding offshore and onshore environments.
Graham Gillies, vice president of BHGE, said subsea equipment designed and manufactured at this facility will support oil and gas activity worldwide.
He said: "We are investing in our facilities globally and our collaborative approach with Scottish Enterprise is a strong example of how we are supporting a more sustainable future for this industry.
"Subsea technology is undoubtedly one of the UK's greatest export success stories, with industry-leading technology and solutions being designed and manufactured here and installed across basins worldwide."
He said the centre would help develop ways to reduce costs and increase productivity, providing "greater value for customers".
"We also need to develop the skills of our existing workforce and bring on the future generations to ensure we are well-positioned and ready to adopt the new ways of working demanded by a pioneering digital manufacturing environment," he added.
The First Minister announced the plans during her keynote speech at the Scottish Manufacturing Advisory Service conference in Cumbernauld.
She said the government funding would directly support people training and research and development activity at the new centre.
"I welcome the ambitious plans by BHGE to create a world-leading subsea centre of excellence in Montrose, supported by Scottish Government funding," she said.
"This facility will bring new jobs and investment to Scotland. And as one of the most advanced centres of its type in the world, it will underline our international reputation for oil and gas innovation, developing the products and services the industry needs for the future."
Paul Lewis, managing director of Scottish Enterprise added: "Scotland's oil and gas industry, and in-particular the subsea sector, is in the vanguard of global industrial development in this field and BHGE is at the forefront.
"We are pleased to be able to support this exciting project which is testament to BHGE's vision and ambition, and the company's skilled and talented workforce here in Scotland."
Angus Council leader Bob Myles said: "This is fantastic news for Montrose and for Angus.
"We have worked hard with Baker Hughes and our partners in Scottish Enterprise to develop a very positive relationship and partnership though this process.
"Today's announcement is a vote of confidence in Angus, our people's skills and their ability to play its part in the global economy."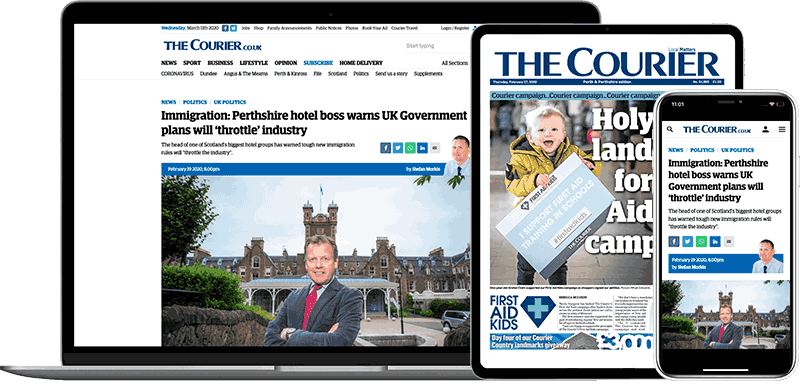 Help support quality local journalism … become a digital subscriber to The Courier
For as little as £5.99 a month you can access all of our content, including Premium articles.
Subscribe