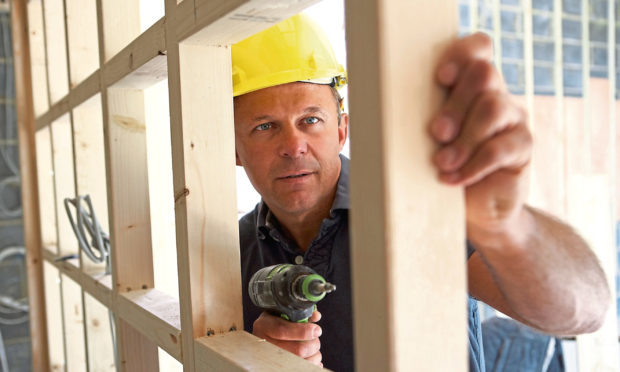 Industry leaders have called for public procurement to be opened up to help ease the squeeze on hard-pressed construction firms.
Scottish Building Federation managing director Vaughan Hart urged reform after the collapse of two major contractors in a matter of days.
Cash-strapped Midlothian firm Crummock went to the wall with the loss of 287 jobs on Friday, while another 77 were lost yesterday after Paisley and Aberdeen based Lambert Contracts called in the administrators.
In both cases, the receivers and administrators cited cash flow issues as being a major contributory factor in the demise of each firm.
Mr Hart said it was "obviously concerning" two companies had collapsed and workers were now facing less secure futures.
He said general economic uncertainty was hampering investment and said public contracts could play a greater role in ensuring Scottish firms thrived.
"A key challenge currently facing SME contractors in Scotland is to be able to gain access to and also compete directly for public sector contracts," Mr Hart said.
"Research indicates that public authorities have, in recent times, sought to make life seemingly simpler for themselves by only dealing with a small number of large scale contractors, certain of which will then typically subcontract work to SMEs.
"As we witnessed with Carillion, this procurement approach can impact significantly on the supply chain when the lead contractor gets into difficulties.
"Without direct access to public procurement opportunities, SME's are forced to consider operating as a subcontractor, sometimes on less favourable terms.
"To create a healthier environment in which construction SME's can continue to operate successfully, we need to give these companies further and fairer access to public procurement opportunities.
"That requires a mindset change from the current approach that big is always the best."
Gordon Nelson, director of the Federation of Master Builders in Scotland, said companies were facing mutliple challenges – the rising cost of materials, access to growth finance and a widening skills gap being three of the primary concerns – but he said there were also positives for the industry.
"The companies that are doing well are, generally, focusing on their own marketplace and not choosing to extend themselves," Mr Nelson said.
"That may ultimately hamper their progress but – with increasing costs and prices now falling – they are not putting extra pressure on cash flows."