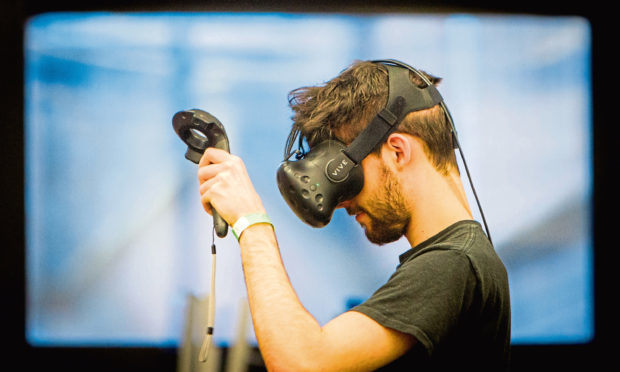 The burgeoning UK digital entertainment and media (E&M) sector will be worth £76 billion within four years.
New industry forecasts by PwC suggest the UK market will be second only to Germany by 2022 in the league table of digitally enabled countries across Europe, the Middle East and Africa.
The predicition of mobile led growth in the market came as Culture Secretary Matt Hancock backed Comcast's £22 billion bid for entertainment giant Sky.
Mr Hancock will now consult over the next 15 days to finalise details of plans to divest Sky News – a major stumbling block in the sale process – before a final decision is made on the takeover.
The PwC report's authors said they expected the UK market for over-the-top video services such as Amazon Prime and Netflix to be the biggest in Europe by 2022.
Digital music streaming revenue is forecast to double to £1.3 billion over the period – taking digital sales above live music revenues for the first time – while the predicted £5.1bn spend on video games will see it overtake total spend on books by 2020.
Within that, digital game sales for consoles are forecast to reach £725m, eclipsing already declining physical purchases for the first time.
"To stay ahead of the curve, entertainment and media companies must revisit how they envision their business generates revenues and how they build and retain trust," said Mark Maitland, PwC's UK head of entertainment and media.
"Consumers are rejecting the one-size fits all content experiences they were once fed. As a result, it's vital for companies to use digital delivery, data analytics and AI to personalise and tailor their offerings to provide a unique experience."
He added: "Given the pace and scale of change underway, speed is key."
The report predicted virtual reality would be the fastest growing E&M sector over the next four years, with an expected compound annual growth rate (CAGR) of 34%.
E-sports – which Scottish tech firm FanDuel revolutionised in the US – is also expected to be a major growth area with a predicted CAGR of 21% to 2022.