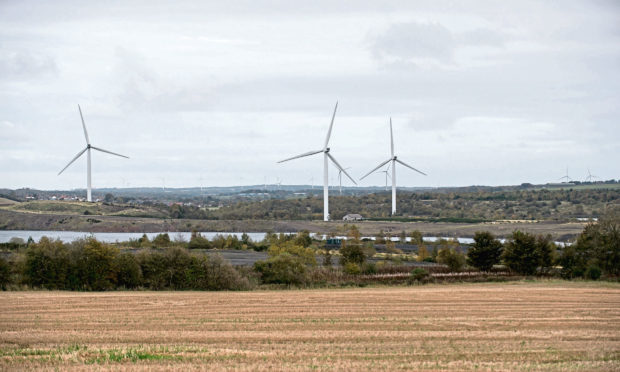 Infrastructure group Hargreaves Services is in exclusive talks to sell off a subsidiary company set up to pursue the multi-million pound redevelopment of the former Westfield open cast coal mine in Fife.
Fife Council last year approved a plan to transform the 423-hectare site near Kinglassie into an energy and light industry hub.
The masterplan – which includes a major solar farm, gas fuelled power station, waste recovery facility and food-cropping unit – was expected to take 10 years to complete, creating 1,000 construction jobs in the process and a further 1,500 long-term roles.
Hargreaves last year parcelled the development and the £150 million Earl's Gate combined heat and power plant at Grangemouth together into a specially formed offshoot, Brockwell Energy.
In a trading update to the London Stock Exchange, Hargreaves said it was advancing a sale of the business.
It is understood the deal relates to Earl's Gate and the princiapal energy operation at Westfield, with Hargreaves continuing to own the Fife site.
"Following a thorough process managed by third party advisors, the board has now entered into exclusive negotiations with one party to acquire Brockwell Energy Limited," the group said.
"Completion of the disposal is expected to occur within the next few months."
Hargreaves – which has interests spanning the industrial, energy and property sectors – said trading in the 12 months to May 31 had been satisfactory and its full-year results were expected to be in line with expectations.