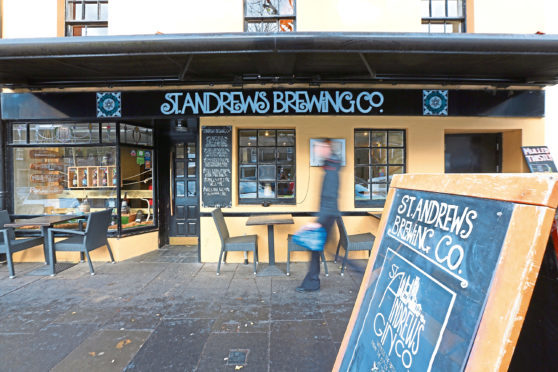 St Andrews Brewing Company will launch a crowdfunding campaign this month to fund its new pub in Dundee and brewery expansion plans.
Investments starting at £20 will be offered through the Crowdcube platform on the basis of a £7.5 million valuation for the six-year-old company.
The Fife brewer will target raising £500,000 through crowdfunding which will go towards its plans to spend £1.2m in the coming months.
The majority of this investment will be spent on the large bar to be situated in the basement of the Caird Hall in Dundee.
Money will also be spent expanding the capacity of its brewery at Bassaguard Business Park.
Company director Tim Butler said: "Crowdfunding is a path well travelled and very successful for our type of business.
"It's a good way of creating ambassadors for your brand and would be a cheaper way of funding our plans than borrowing from a bank.
"For a minimum buy in of £20, people can become a shareholder and part of a group of people who love good beer that comes out of St Andrews. The crowdfunding will have perks attached.
Fife brewery to open new bar as first step in bringing Caird Hall's lower floors back into everyday use
"Sums of £5,000 will be for a class A share which will also give voting rights.
"We had many conversations about where the valuation should be.
"We were at about the £10m figure but decided to drop it down to make it completely watertight.
"It's based on a conservative multiplier of our turnover. We want this to be an absolutely great investment.
"If we do not succeed at crowdfunding, we still have asset financing and normal bank loans to fall back on to make sure the brewery expansion and Caird Hall project happen."
The company will shortly be taking its plans for the Caird Hall bar out to tender.
It is anticipated the 10 weeks of work will start in August with the bar to open in November. It will be the firm's fourth bar, joining those in South Street, St Andrews and two in Edinburgh.
The new brewing equipment – which will quadruple the company's capacity – will be installed in October.
"At the moment we are brewing at capacity so I've had to stop export conversations and we can't take on any more major customers until we expand," Mr Butler added.
rmclaren@thecourier.co.uk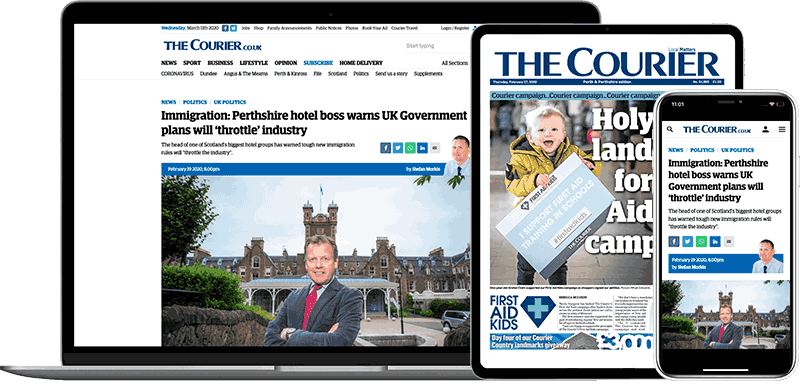 Help support quality local journalism … become a digital subscriber to The Courier
For as little as £5.99 a month you can access all of our content, including Premium articles.
Subscribe