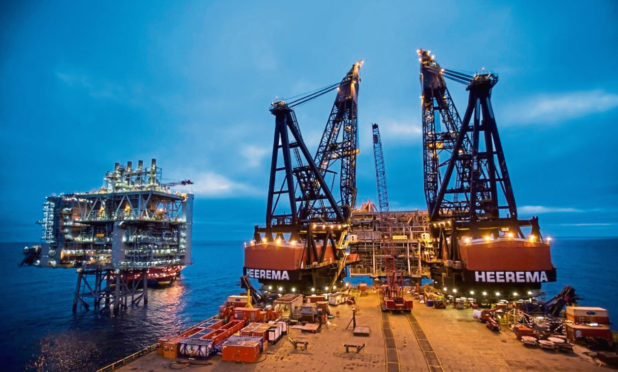 Oil giant BP has increased its stake in a major North Sea oil field as it looks to significantly scale up production from the basin over the next two years.
The group confirmed an asset swap deal with fellow operator ConocoPhillips.
The transaction increases BP's interest in the field by 16.5% to 45.1%.
In return, ConocoPhillips – which is retaining a 7.5% stake in Clair – picks up BP's non-operated interests in the Kuparuk and satellite oil fields in Alaska.
The swap is expected to complete later this year.
"This is a massive vote of confidence in the North Sea and further evidence of BP's enduring commitment to the region," Ariel Flores, BP's North Sea regional president, said.
"It signals our intent to look for opportunities around our core hubs in the west of Shetland and the central North Sea.
"The deal underpins our current positive momentum with our newest asset, the Glen Lyon FPSO, recently completing its ramp up to 130,000 barrels a day and first oil from our other west of Shetland mega project, Clair Ridge, just months away.
"The North Sea is a growth region for BP as we seek to double our daily production by 2020 when compared with 2014 production rates.
"With a growing production base and a rich hopper of opportunities, we look forward to maintaining a significant presence here for many years to come."
Clair Ridge – the second phase development of the Clair field development – has moved into the commissioning stage with first oil due this year.
Meanwhile, Chevron is planning to sell the majority of its North Sea assets.
The American oil group is to offload its stake in seven platforms and associated satellites, a move that will impact hundreds of offshore workers.
A spokeswoman said: "Chevron regularly reviews its global portfolio to assess whether assets are strategic and competitive for future capital.
"A decision has been taken to initiate the process of marketing all our UK Central North Sea assets."